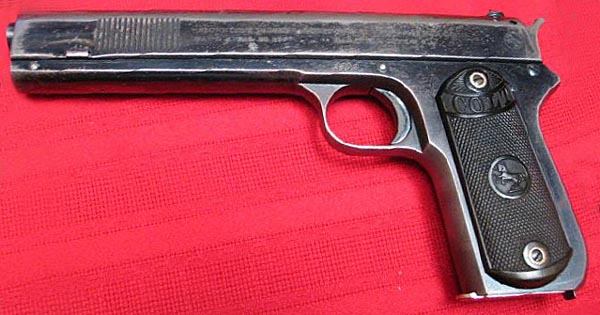 Photos courtesy of Mark Wiprud
Model 1900 Sight Safety Altered Serial Number 3652 - This pistol is a middle variation of the Model 1900 with front plunge milled serrations, high polish blue, high spur hammer and factory altered sight safety. Gun was shipped to Browning Brothers in Ogden, Utah on March 7, 1902.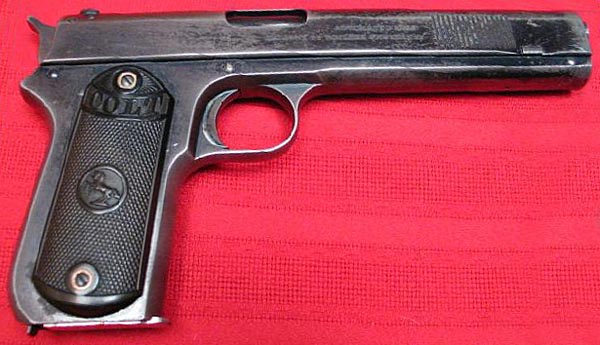 Colt Model 1900 - Right side view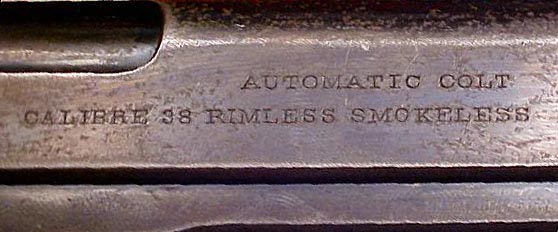 Right side slide inscription - "AUTOMATIC COLT" over "CALIBRE 38 RIMLESS SMOKELESS"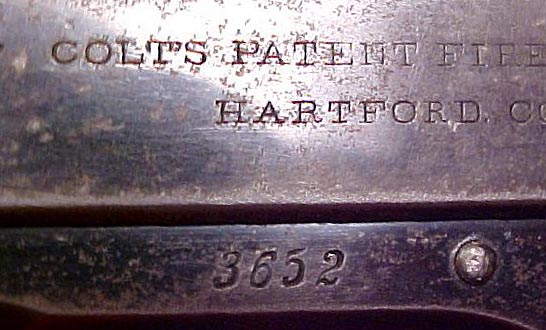 Serial number 3652 on left side of frame, above trigger.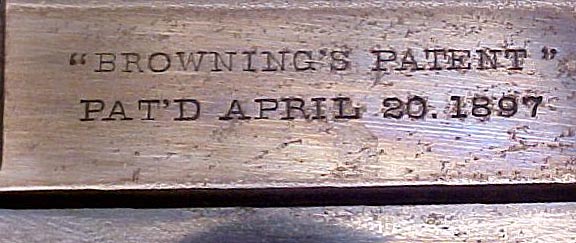 Browning's Patent - slide markings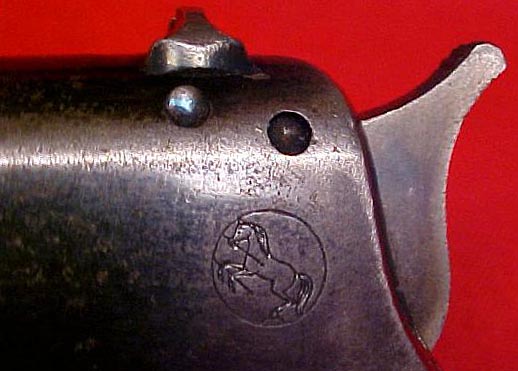 Factory Alteration to Sight Safety - sight safety has been removed and plugged with a piece of steel. A second pin was inserted in the rear of the slide to secure the block. Top of slide was modified with a dovetail to accept the new rear sight.

Underside of the frame

Top of slide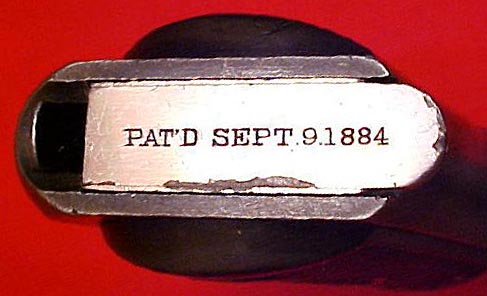 Early full nickel magazine marked "PAT'D SEPT.9.1884"