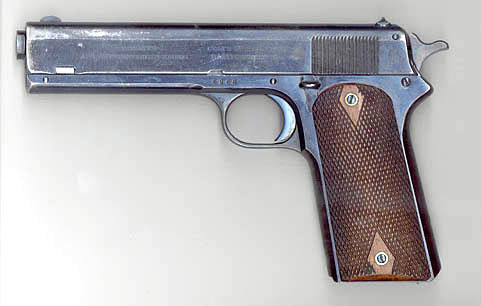 Photos courtesy of Marius Johnston

Model 1905 serial number 4966 - According to the owner, this Model 1905 was taken to British East Africa on safari by his Grandfather.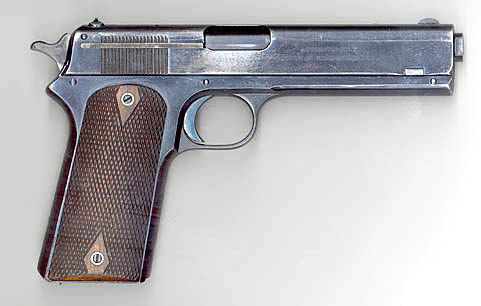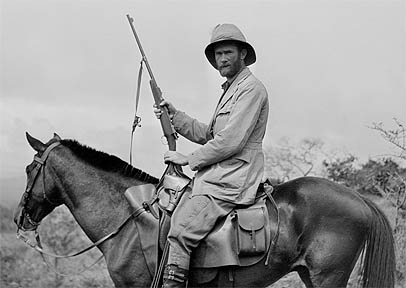 Dr. Marius E. Johnston on safari December 1911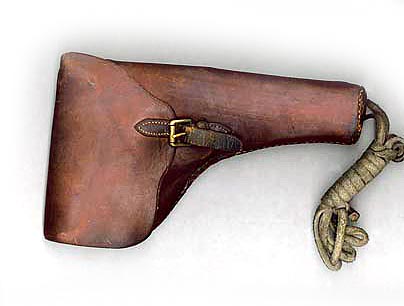 Picture of the holster, modified by Dr. Johnston to hang on his saddle near the pommel and a picture of him taken sometime in December 1911 just before he left British East Africa. You can see the pistol in its holster near the pommel.