An early factory exhibit board cutaway Colt Model N serial number 86402. Finished in the "white" with the second style slide markings and an unusual round top mother of pearl grip with 1923 style flush medallion. The right side has been cutaway to expose the internal workings of the pistol.

Page 444 of The Book of Colt Engraving, Vol. I notes in a description of a cutaway Single Action Army that it is "believed originally made for display as part of company's observation of the Centennial of Samuel Colt's birth, 1914."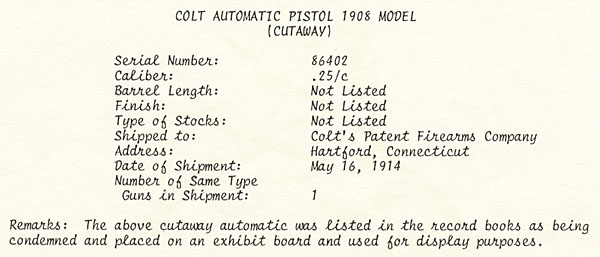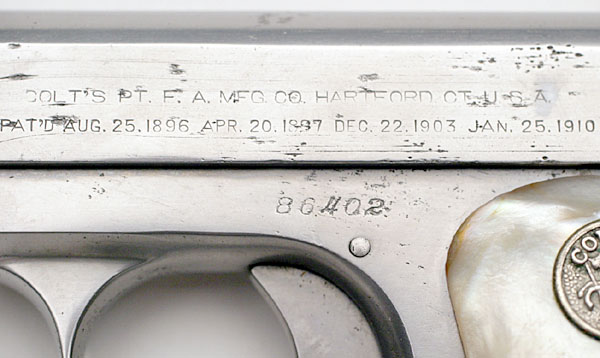 In examining a Colt factory display board, it is noted that the arms were all cut away on the back to fit flush against the fabric backing. Barrels were further cut away to avoid potential problems with crossing borders. Factory ledgers occasionally state that these cut away pistols are "condemned" meaning that they were rendered inoperable.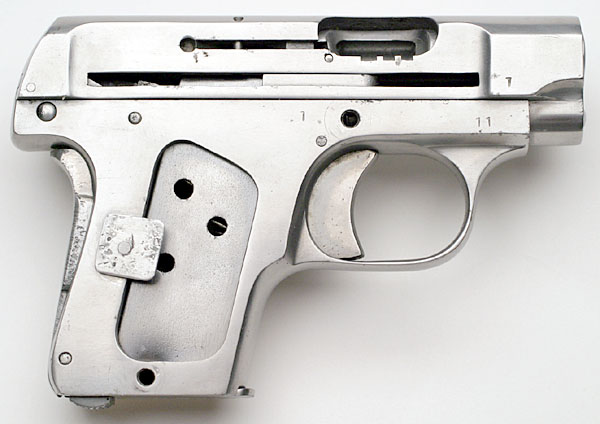 Slide and Frame are each numbered "1" with number "11" stamped above the trigger guard on the right side. It is suspected that the "1" were used to match to the slide and frame and the number "11" is for the location of the gun on the board.

There are two threaded screw holes in the right side of the frame (at the opening of the magazine well and above the trigger) that were used to attach the gun to a Colt Factory exhibit board.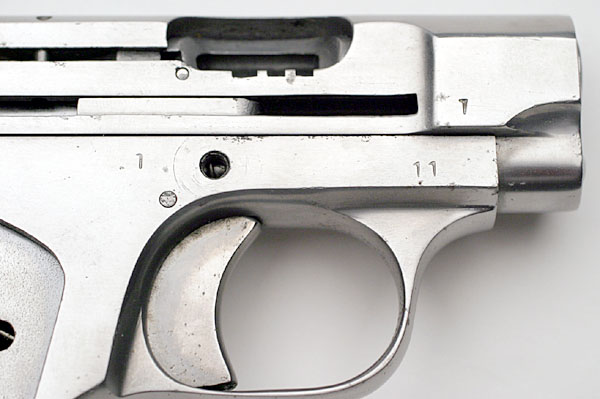 Close-up of the right side showing the numbers on the slide and the frame. Notice how barrel is cutaway.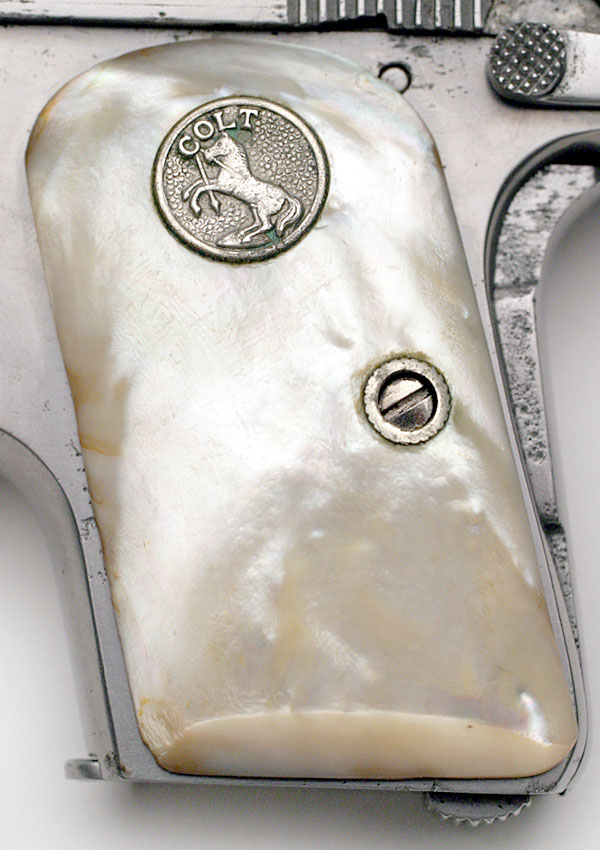 Early style round top mother of pearl grip with later-1923 style flush medallion.