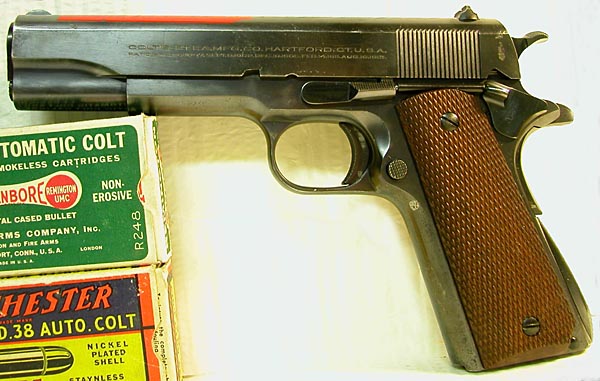 Bjørn Lande Collection
1941 Super .38 serial number 36183 - Gun is in very good condition. Most of the red paint still remains on the top of the slide. The gun has the Swartz safety (intact). The British proof marks are stamped upside down. The history behind is at least as interesting as the gun itself. The gun was issued to a Norwegian second Lieutenant serving in the "Norwegian Independent Company No 1," or as named in Norway, the "Company Linge" after the "founder" Captain Martin Linge. The soldiers from this company saw a lot of action in Norway during the WWII as did the owner of this gun as well as the rest of the company. He and the gun were in close combat with the Germans several times throughout the war. After the war the owner once and for all was done with war and guns. The gun was stored and has never been fired since. Several boxes of 38 Super ammo as issued during the war accompany the gun.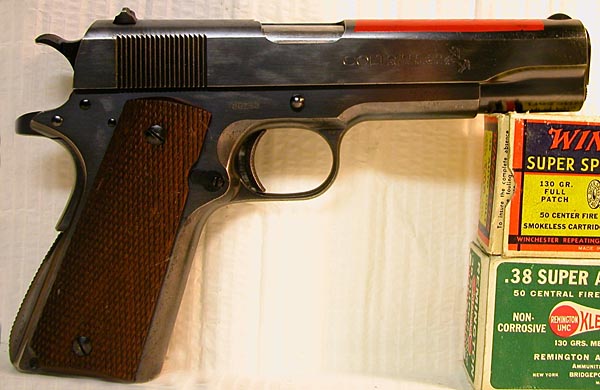 Right side of Super .38 serial number 36183.

Top of slide showing red paint forward of the ejection port.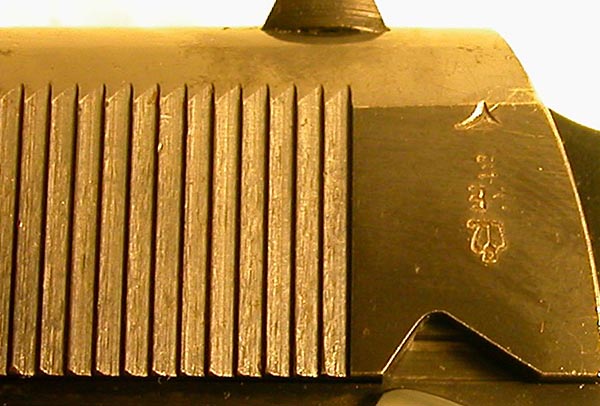 Close-up of inverted British proofmarks and Broad Arrow.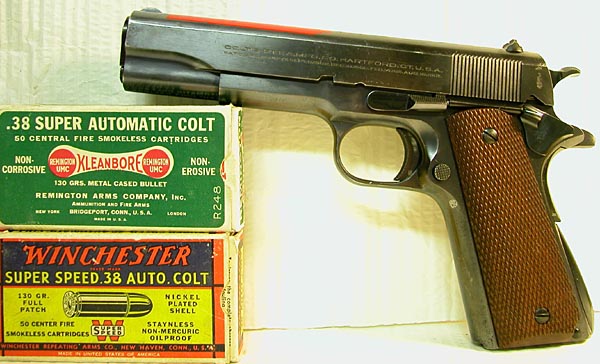 Super .38 pictured with period ammunition.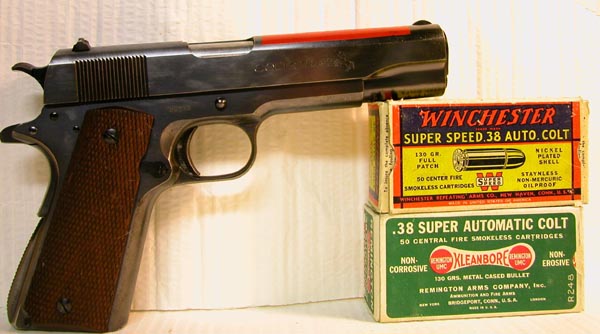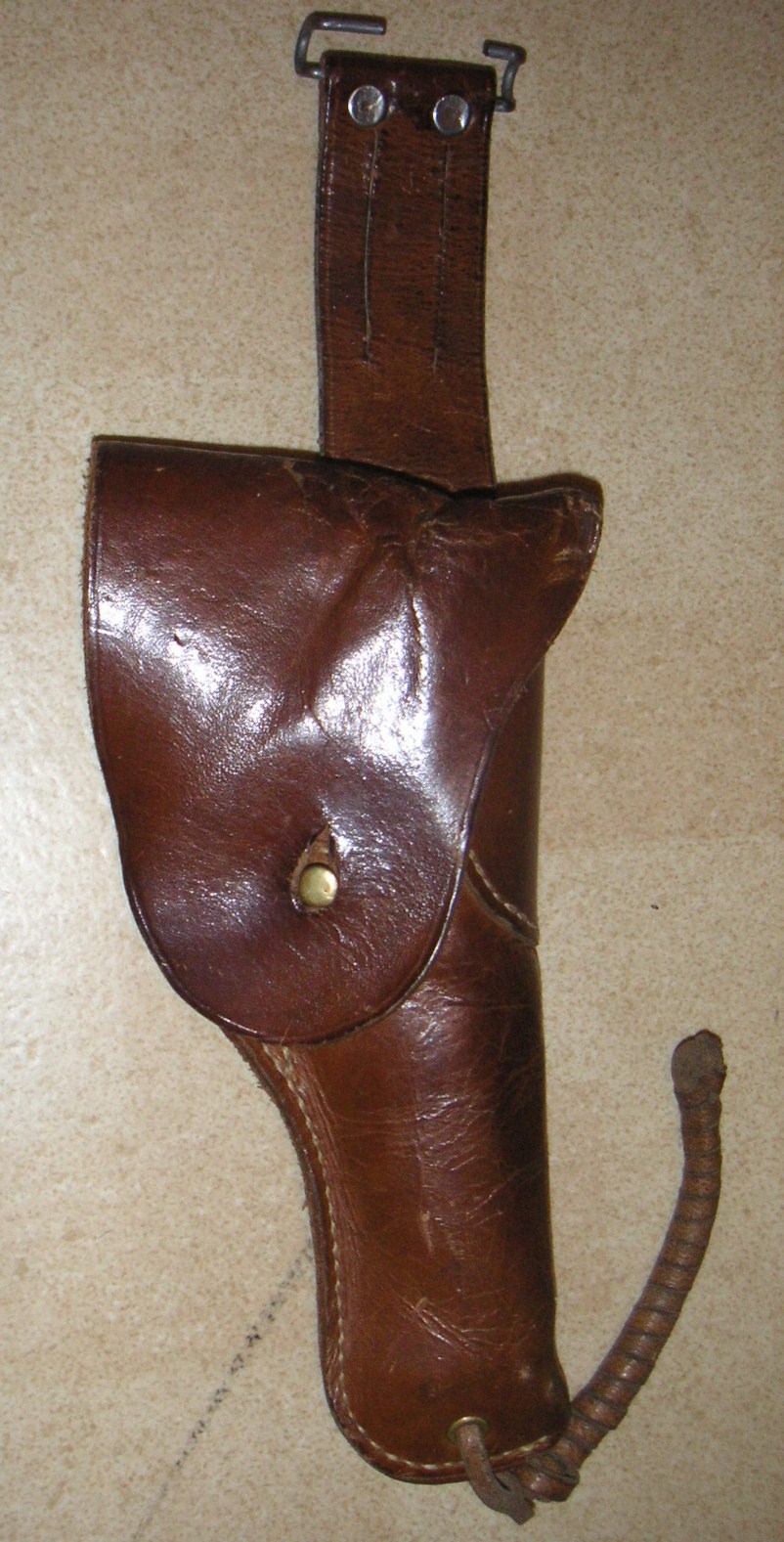 Bjørn Lande Collection
With the pistol was a very special made "Linge-holster." These holsters were made for soldiers and officers in the Norwegian Independent Company nr. 1 - in Norway known as the very famous "Linge-company."

The holster has a prolonged leather strap which fit the standard US web belt. This probably was meant to make an easier "quick-draw" when needed, because the soldier easily could pick the gun out of the holster, hanging lower than the standard US 1911 leather holster.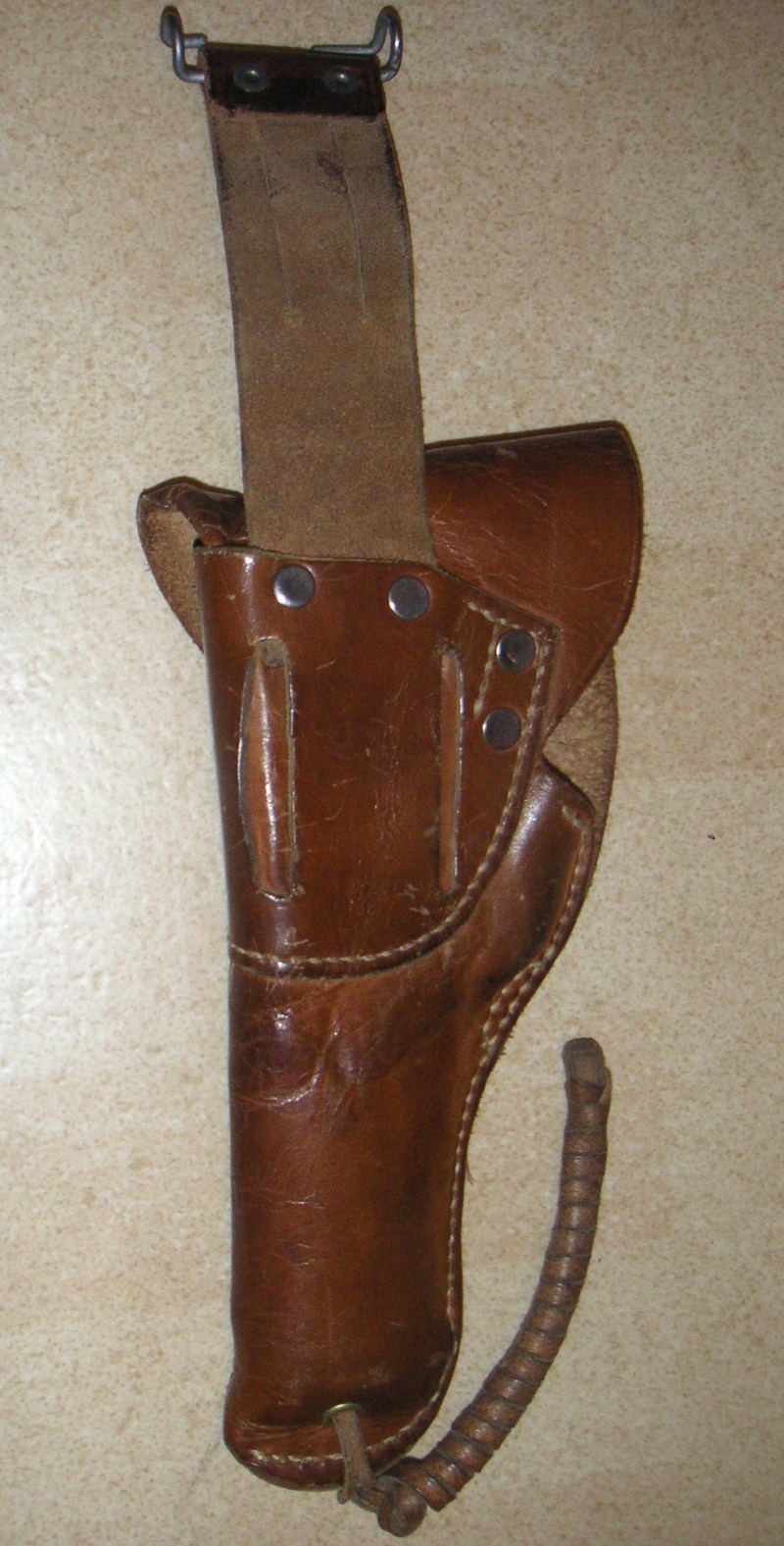 Bjørn Lande Collection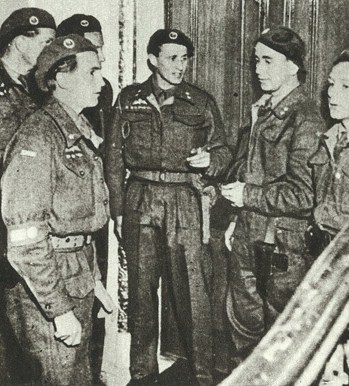 Bjørn Lande Collection
This photo shows officers from the "Linge-company" in Oslo mid-May, 1945. Among them, wearing a similar holster, is maybe the most famous soldier in Norway 1st Lieutenant Max Manus.

In 2008, a biographical motion picture was made about Max Manus, and the soldiers who where called by the Brits "The Oslo-gang." They made hell for the Germans by blowing up very important facilities and several warships. The biggest ship, named "Donau," was blown up by Max Manus and three more soldiers, in order to stop the Germans from shipping gear and soldiers to the ongoing war theatre in Europe.

The motion picture titled "Max Manus" was to become the second most seen film in Norway ever. Max Manus died in 1996, highly decorated and celebrated.