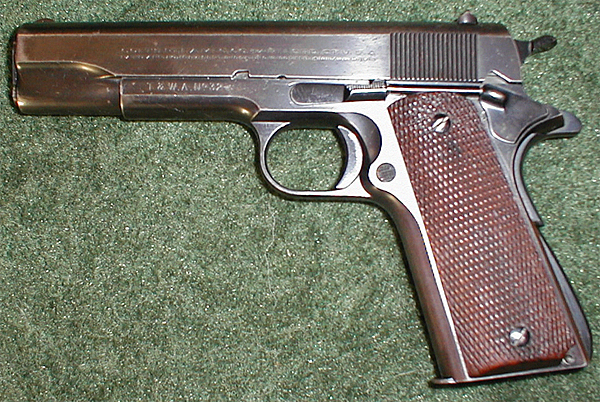 Private Collection

Colt Super .38 Serial Number 9397 - Factory inscribed T & W.A. No. 32. This pistol shipped with standard full checkered walnut grips (the right grip has been replaced with an grip from a Colt 1911 or Government Model.

When the company was formed, 42 Colt pistols were issued to pilots because of postal regulations that required pilots who transported the US mail to be armed. This pistol is attributed to T&WA pilot Otto Ferguson. These pistols were shipped to Smith Hardware in Columbus, Ohio in 1929. The following year, two more were ordered bringing the total to 44

Otto Ferguson was killed in a plane crash in Pennsylvania in 1936.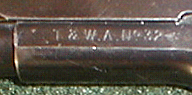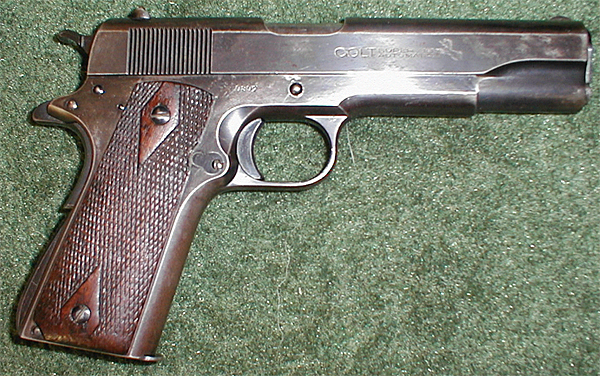 Close-up of factory roll mark T&W.A. No. 32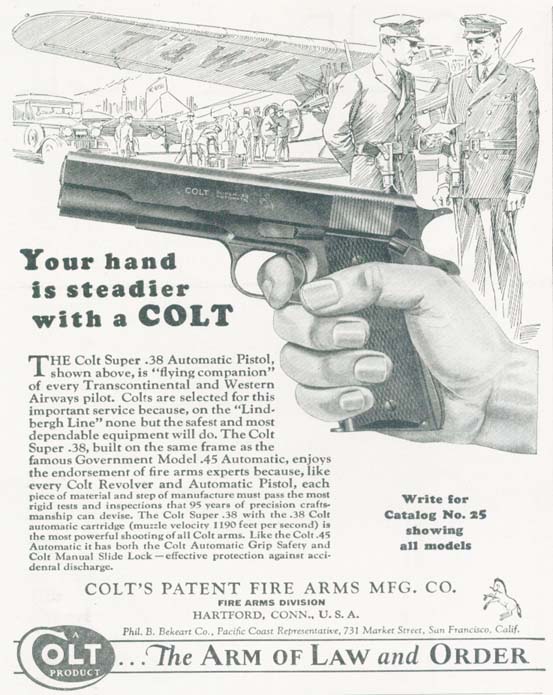 "The Colt Super .38 Automatic Pistol, shown above, is "flying companion" of every Transcontinental and Western Airways pilot. Colts are selected for this important service because, on the Lindbergh Line" none but the safest and most dependable equipment will do."