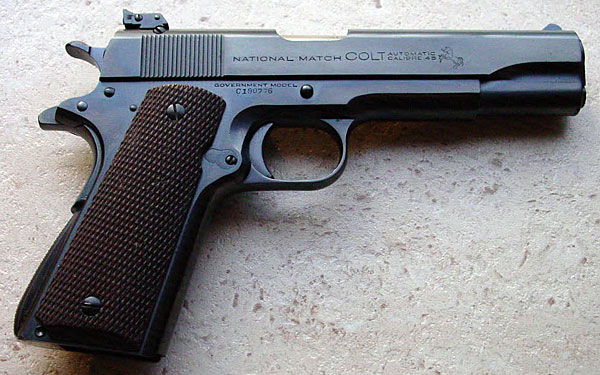 Troy Partin Collection
Colt National Match Serial Number C190776 with adjustable sights, Swartz safety, factory blue finish and checkered walnut grips. This gun was shipped on March 6, 1939. The Swartz safety is a device that blocks the firing pin when the grip safety is not engaged.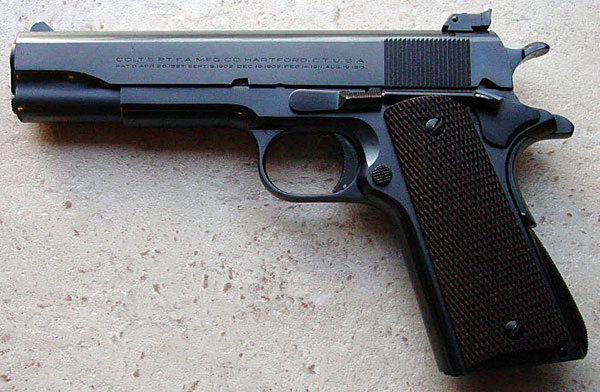 Left side of National Match serial number C190776.