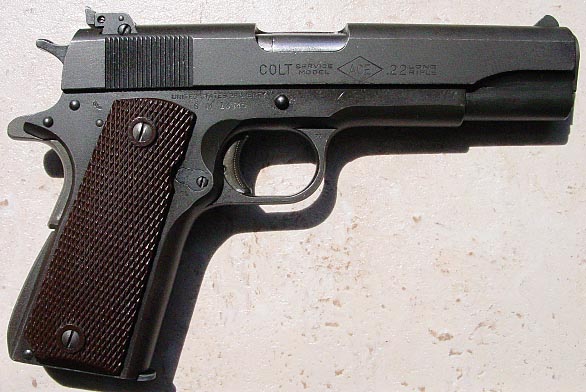 Troy Partin Collection
Colt Service Model Ace Serial Number SM13345 - This SM Ace serial number SM13345 has matching slide (unnumbered). It was inspected by John S. Begley (marked J.S.B.). It was shipped September 18, 1945 as part of a batch of 749 to the transportation Officer at Springfield Armory for the Commanding Officer. This was part of the last batch the Army purchased.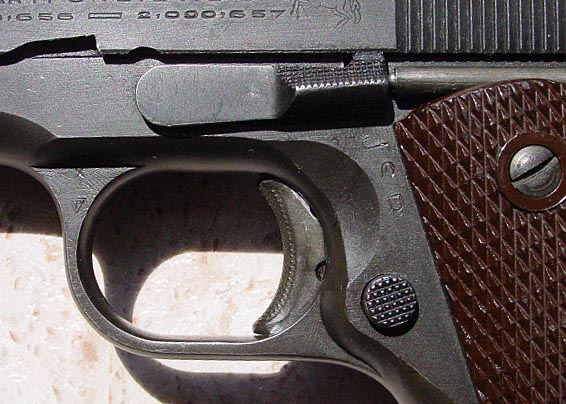 The initials of civilian John S. Begley, Army Inspector of Ordnance, were stamped on all M1911A1 pistols and some Service Model Ace pistols manufactured from July 15, 1945 - December 5, 1945, signifying government acceptance of the pistol. His initials were stamped on the left side of the receiver below the slide stop in accordance with Ordnance drawings. They were also stamped on the top of the receiver "G" near the disconnector hole.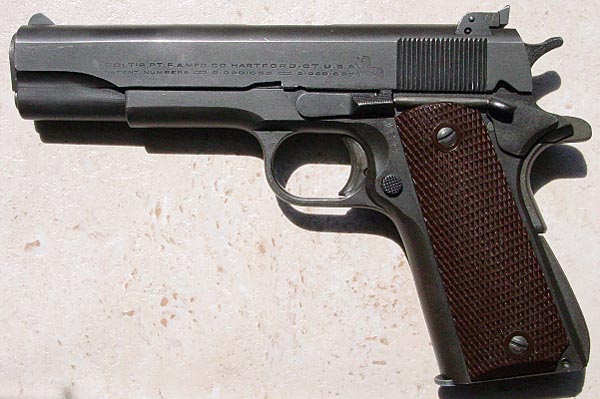 Left side of Service Model Ace SM13345.