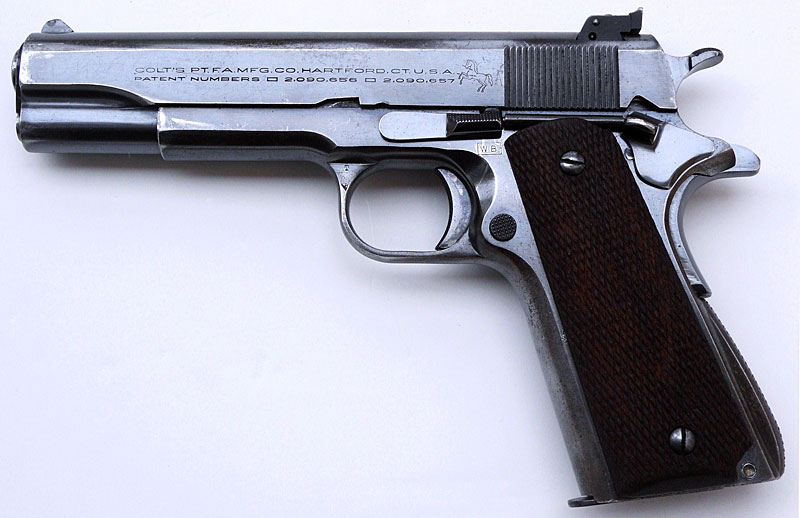 Peter Gross Collection
Colt Service Model Ace Serial Number SM2804 - WWII issue, W.B. inspector's mark for Col. Waldemar S. Broberg, Army Inspector of Ordnance from July 1, 1941 to June 16, 1942 at the Hartford/Springfield Ordnance District. The slide of this gun is numbered 2860. Both numbers were shipped on January 25, 1942 to Springfield Armory in a shipment of 109 guns.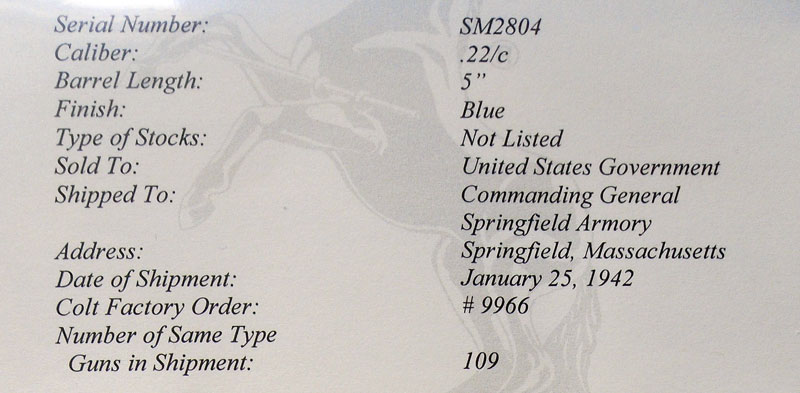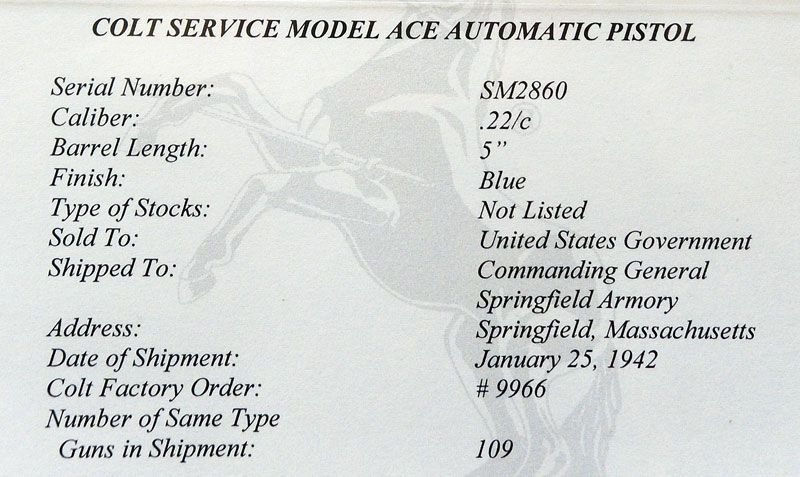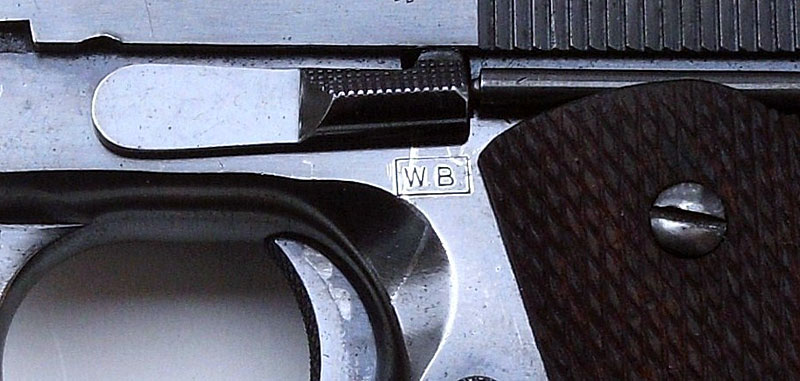 Close-up of the W.B. ordnance mark.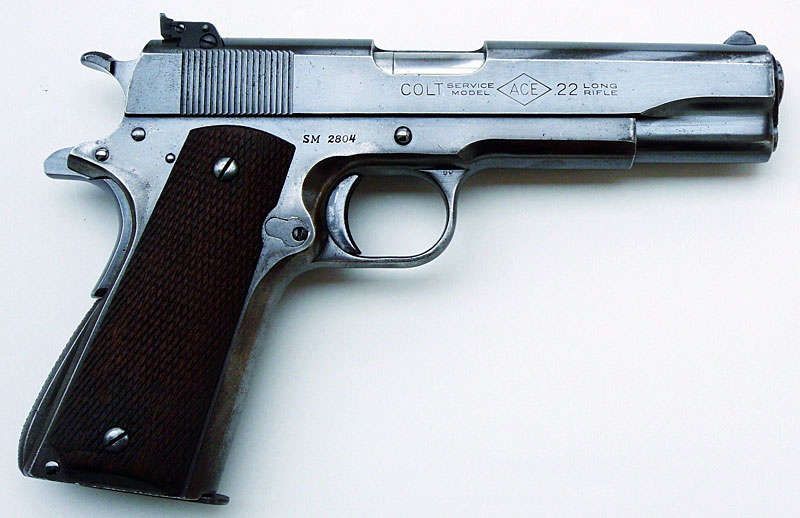 Right side.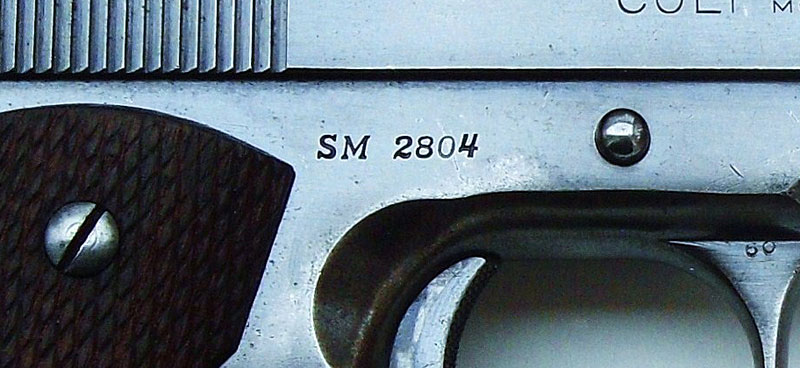 Right side close-up of serial number.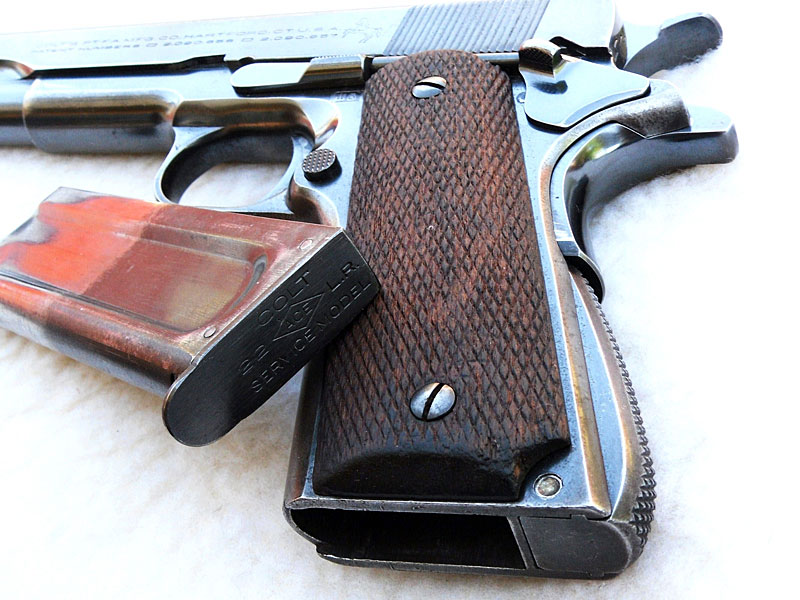 Grip safety, checkered mainspring housing (note no lanyard loop), grips and original two tone magazine.