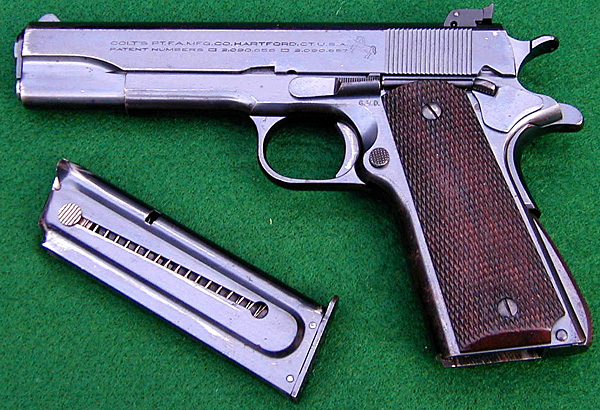 Charles Flick Collection

Colt Service Model Ace Serial Number SM3661 - WWII issue, G.H.D. inspector's mark for Brigadier General Guy H. Drewry, Army Inspector of Ordnance from June 17, 1942 to July 15, 1945 at the Springfield Ordnance District. The slide of this gun is numbered to the frame.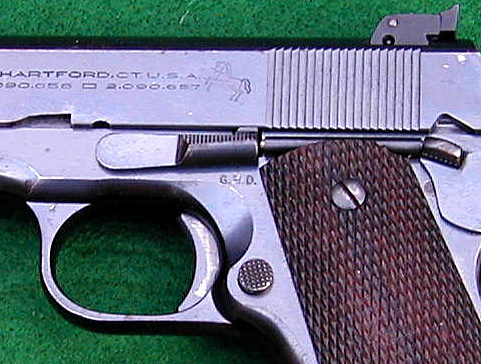 Close-up of the G.H.D. ordnance mark.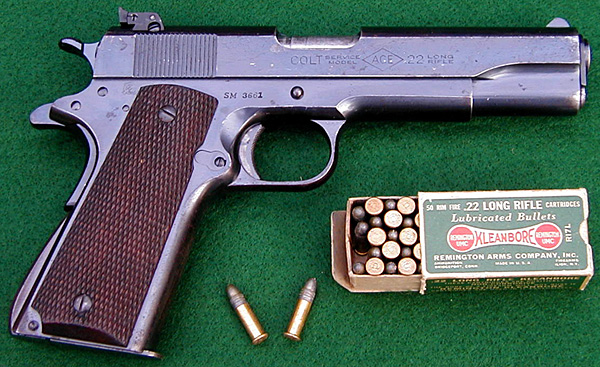 Right side.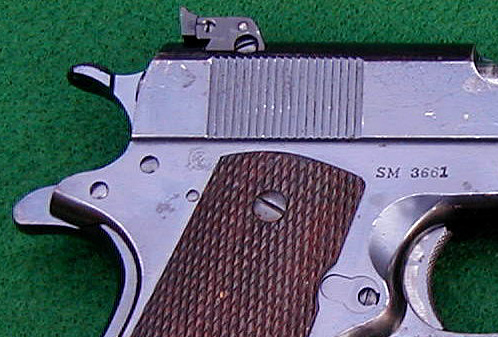 Right side close-up of serial number and ordnance wheel at the top rear of the right grip.