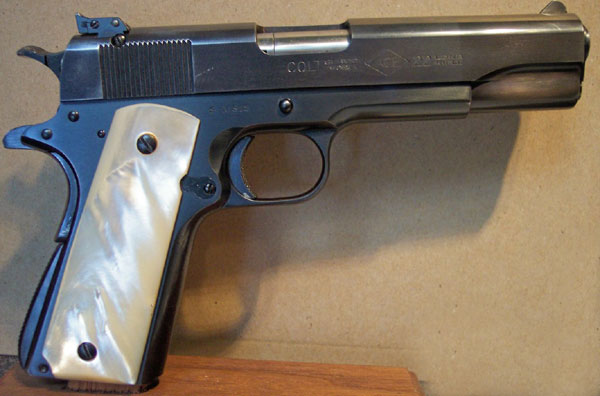 Rich DiFlorio Collection

Colt Service Model Ace Serial Number SM813 - This SM Ace serial number SM813 has matching numbered slide and period mother of pearl grips. Colt factory letter confirms that this pistol was a one gun shipment to the Post Exchange, Chanute Field, Rantoul, Illinois on November 19, 1938.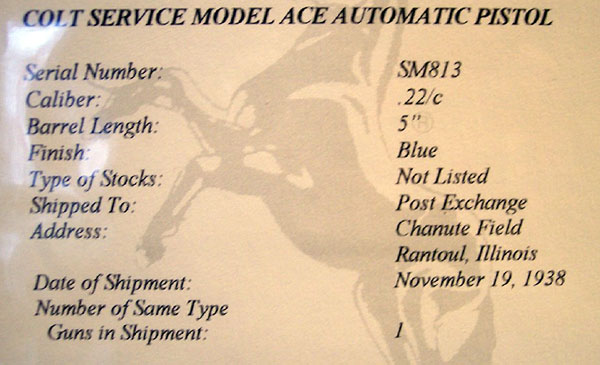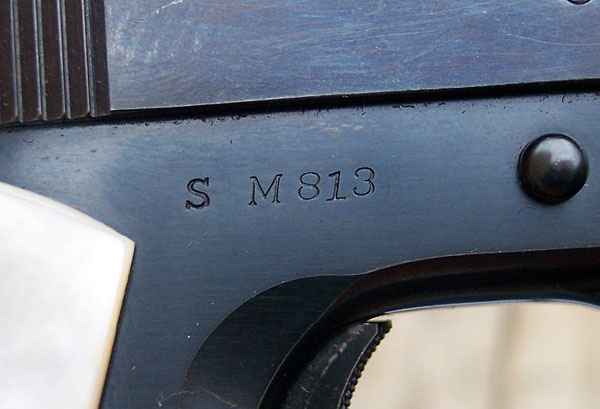 Close-up of serial number SM813 on right side of frame, above trigger.
Right profile view of hammer and Stevens adjustable sight.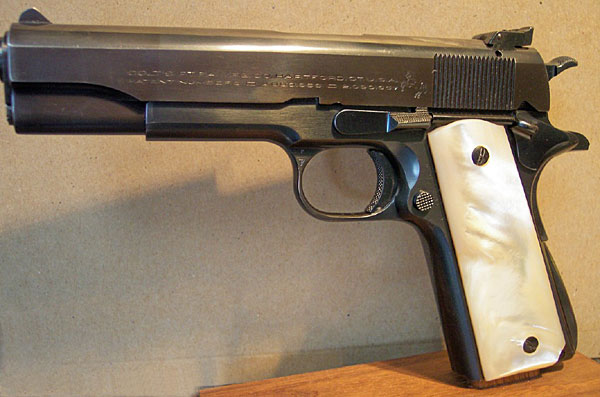 Left side of Service Model Ace SM 813.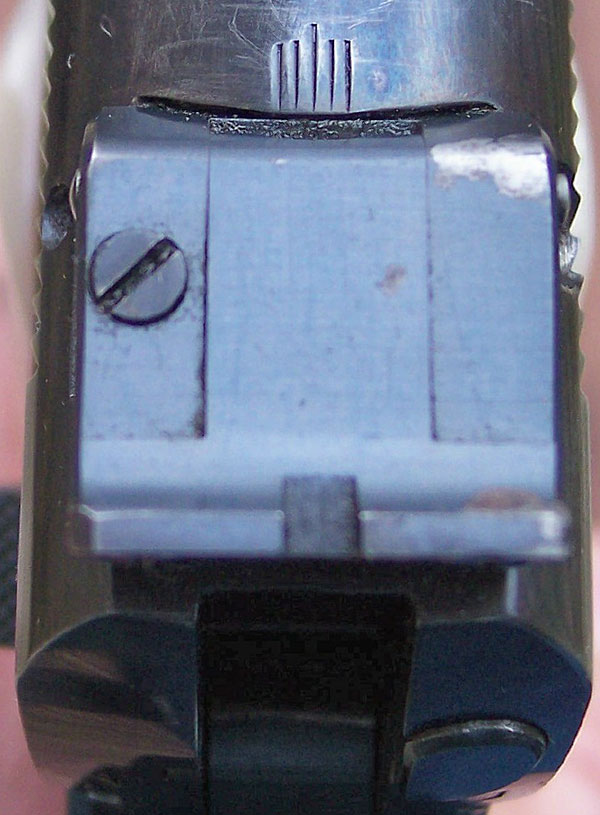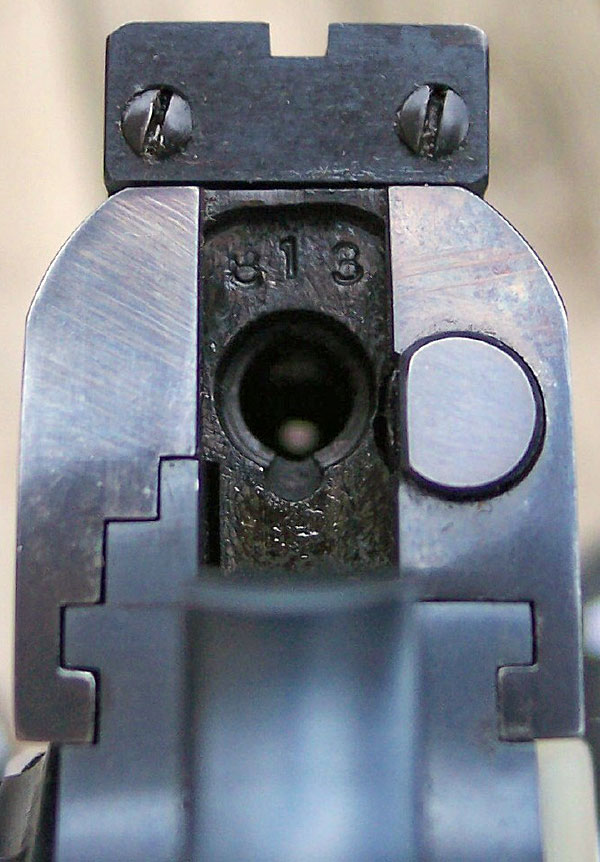 Box is for Colt Service Model Ace serial number SM846. End label advertising Floating Chamber and Adjustable Sight.
Inside of box showing Service Model Ace instructions code Form A-128, Shooting Suggestions and original adjustable sight screw driver. Pistol was also accompanied by a factory test target and a wrapped cleaning brush.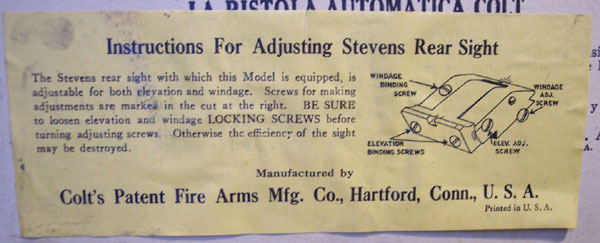 Instructions for Adjusting Stevens Rear Sight - this label was pasted inside the lid of the box for the Service Model Ace and for both the adjustable sight versions of the National Match and Super Match.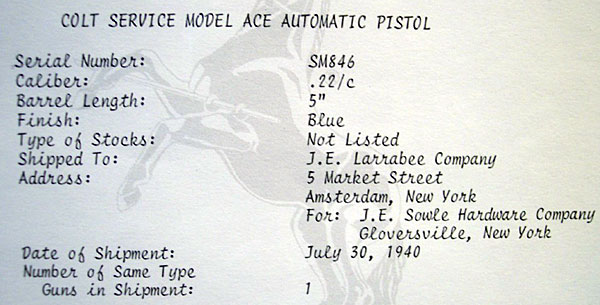 Factory letter for Colt Service Model Ace serial number SM849 indicates it was a one gun shipment to J.E. Larrabee Company, 5 Market Street, Amsterdam, New York for J.E. Sowle Hardware Company, Gloversville, New York. Date of shipment was July 30, 1940.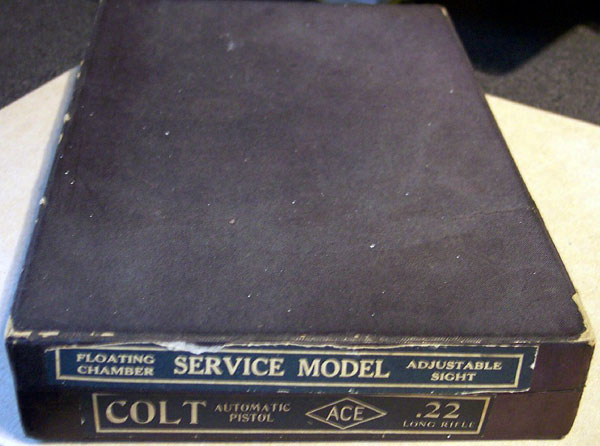 Front and top view of Service Model Ace box.

Serial number SM846 is hand written in pencil on the bottom of the box.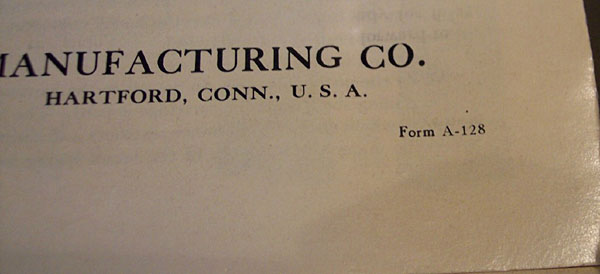 Service Model Ace Instruction Sheet - Form A-128.