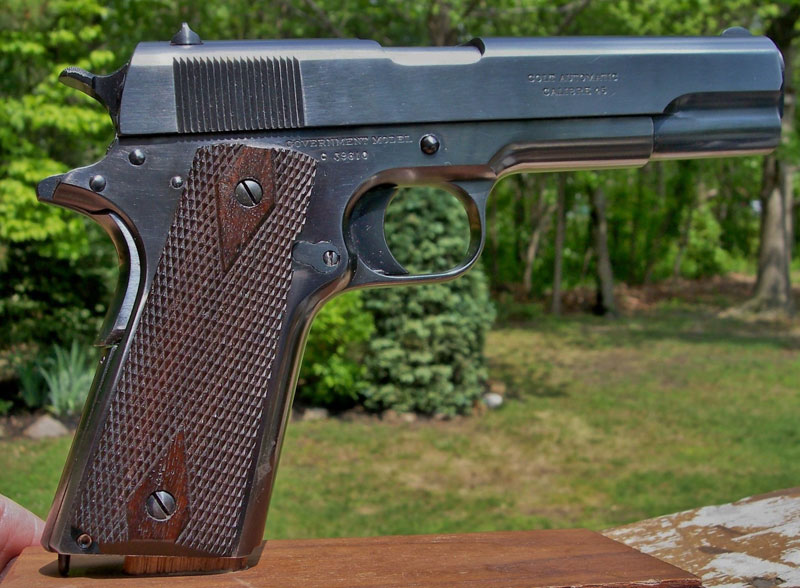 Rich DiFlorio Collection

Colt Government Model 1911 serial number C39610 - A 1916 Government Model like new in original box with paperwork, factory test target and cleaning brush. This pistol was shipped to Powell & Clement Company, Cincinnati, Ohio on May 5, 1916 in a 4 gun shipment.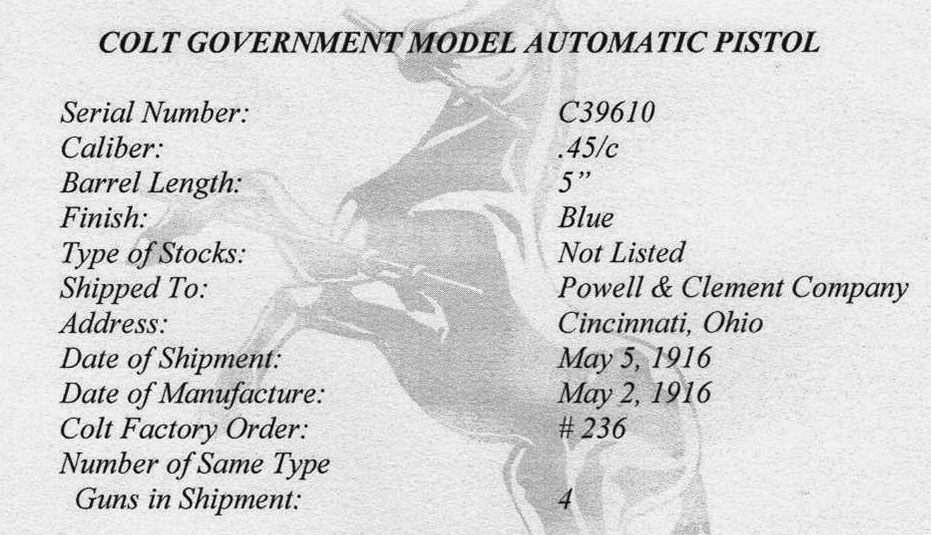 Details from original factory letter. Note the reference to Colt Factory Order #236 in the letter and how this corresponds to the special order notation in the left margin below "236/4":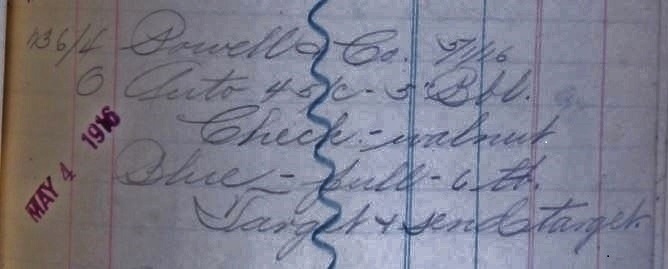 May 4, 1916
"236/4 Powell & Co 5/1/16
O Auto .45/c - 5" Bbl
Check - walnut
Blue - pull - 6lb.
Target & send target"
Close-up of right side of pistol showing serial number and slide markings.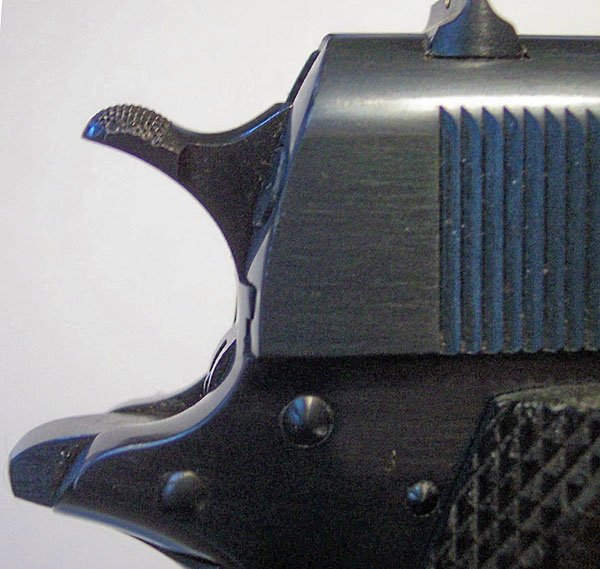 Close-up of hammer.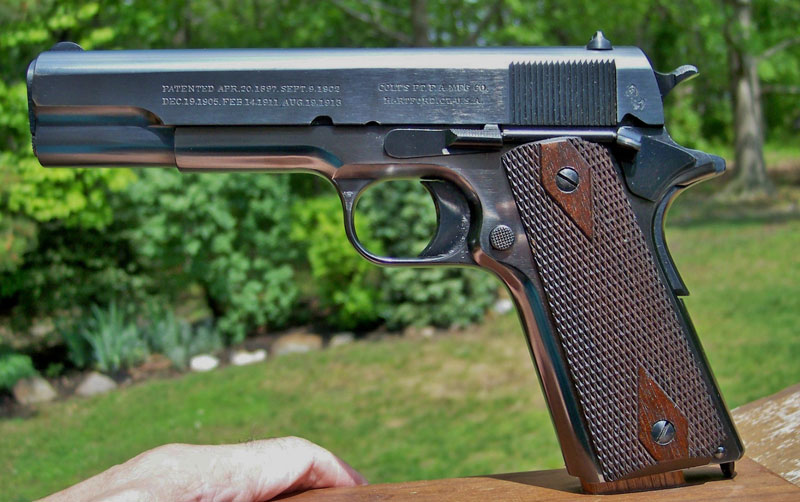 Left side of Colt Government Model serial number C39610

Factory box end labels "GOVERNMENT MODEL." over "Colt Automatic Pistol .45, Rimless Smokeless"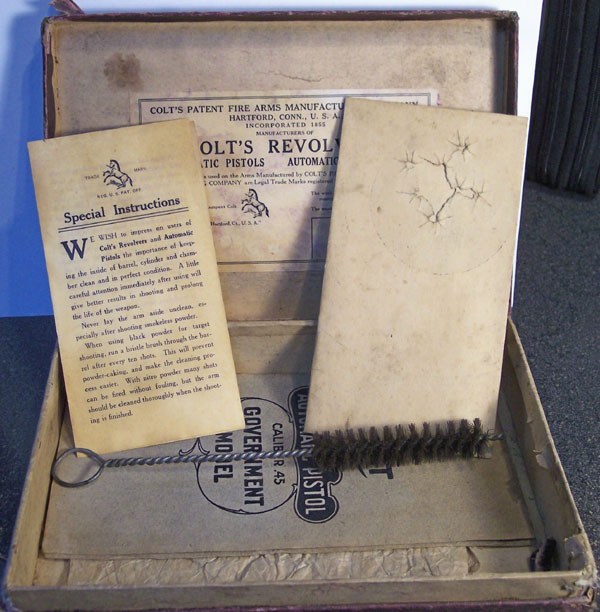 Original box with Government Model instructions, Special Instructions, factory test target and cleaning brush.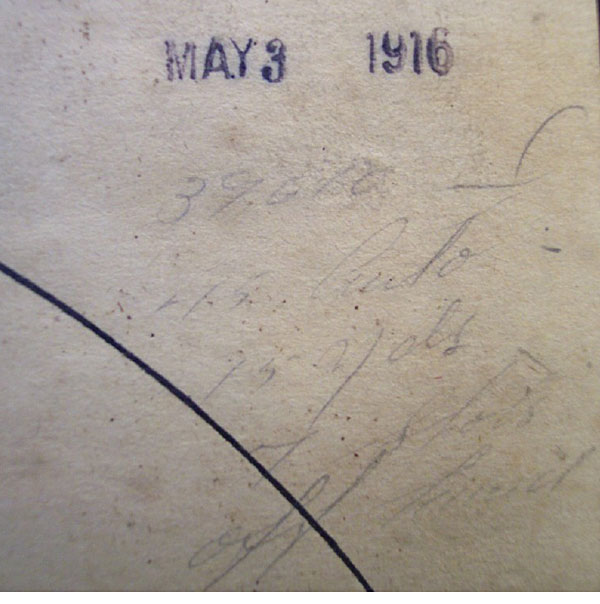 Original factory test target Form F-67-25M-10-10-15