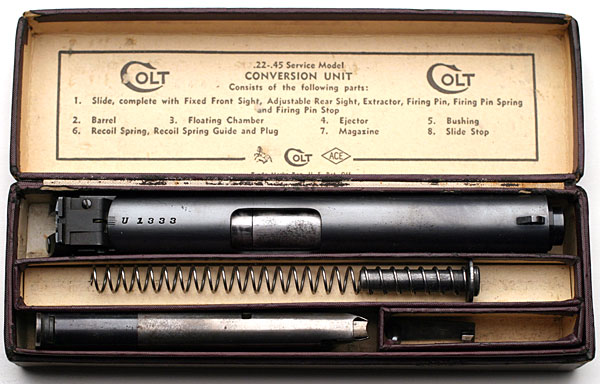 Numbered Conversion Unit Serial Number U1333 (ca. 1942) complete with original box, instructions and all accessories. "U" prefix number on the top of the slide just ahead of the rear sight. Listing of eight component parts (as opposed to seven in post-war box) for the pre-war .22 Service Model Conversion Unit printed inside box lid. Two tone magazine with "Service Model" designation on the floor plate. Serial number is on the lid of the box (left side) in pencil. Accompanying this conversion unit was Colt Model 1911 serial number 108583 issued to Staff Sergeant Howard L. Pugh. It was one of 1,904 pistols shipped to Commanding Officer, Springfield Armory, Springfield, Massachusetts on March 13, 1915.

Shipped March 6, 1942 in a shipment of 11 units to Richmond Hardware Co, Richmond, VA for The Adjutant General of Virginia, Commonwealth of VA, Fulton Warehouse, Richmond, VA. Processed on Colt Factory Order number 1383.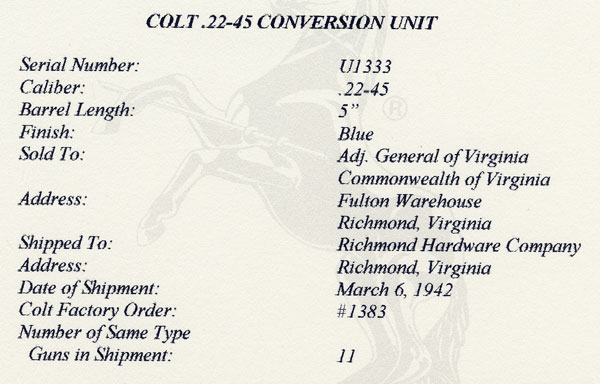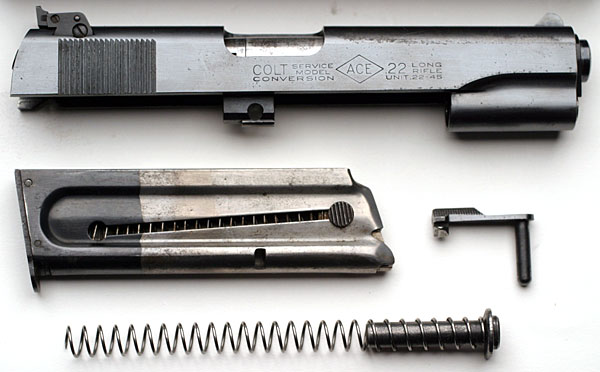 Barrel, floating chamber and milled ejector. On the early barrels they peened a short piece of piano wire to the barrel and cut a groove into the ejector to retain the ejector in place. This was also done to the barrels of some Service Model Ace Pistols. See Service Model Ace SM 2966

Standard ".22-.45 Service Model Conversion Unit (Floating Chamber)" label on top of box. U1333 has the serial number written in the upper left corner of the top label on the box.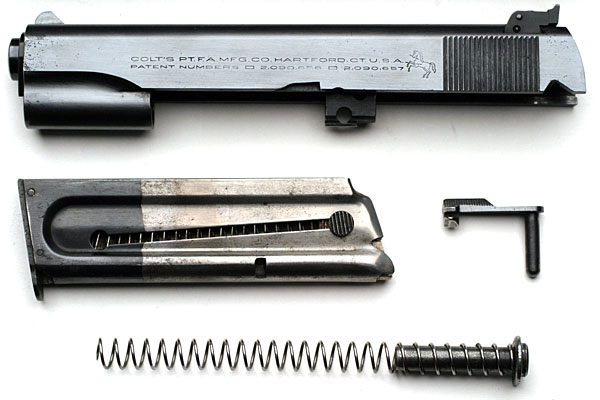 Complete set of pre-war components. Rampant Colt is present on the left side of slide only (on pre-post war numbered unit, Rampant Colt logo visible on both sides of slide). Left side of slide bears "COLT'S PT F.A. MFG. CO. HARTFORD CT. U.S.A." and patent markings.