Colt Conversion Unit .22 LR-.45 ACP - Early Pre-War Service Model Conversion Unit in Original Box - SN U902 (ca. 1941)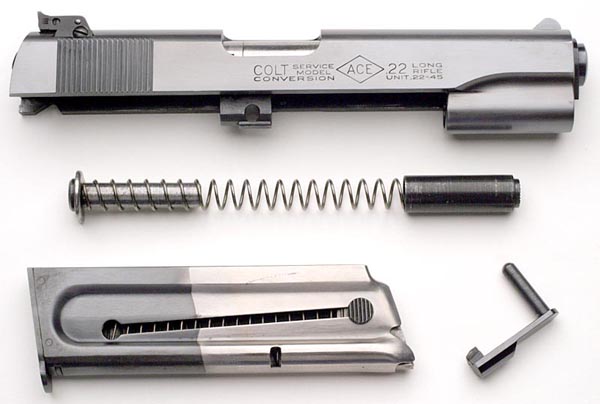 Pre-WWII (ca. 1941) Numbered Conversion Unit complete with original box, instructions and all accessories. Two tone magazine with "Service Model" designation on the floor plate. Floating chamber and barrel are numbered to the slide. Factory letter indicates that this was a single unit shipment to Abercrombie & Fitch Company, New York, New York on February 7, 1941.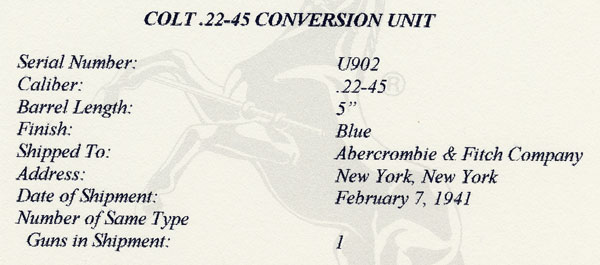 Conversion Unit with original box showing slide, guide, recoil spring, plug, slide stop and two tone Service Model Ace magazine. Barrel, floating chamber and ejector are inside the slide.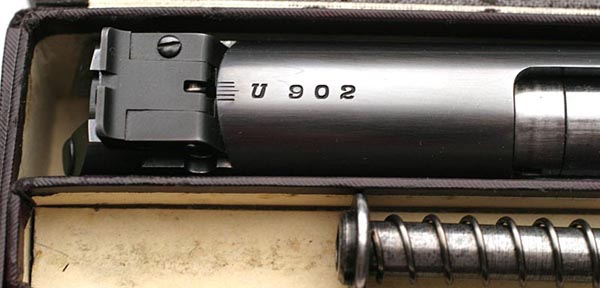 "U" prefix number "U902" is on the top of the slide just ahead of the rear Stevens sight.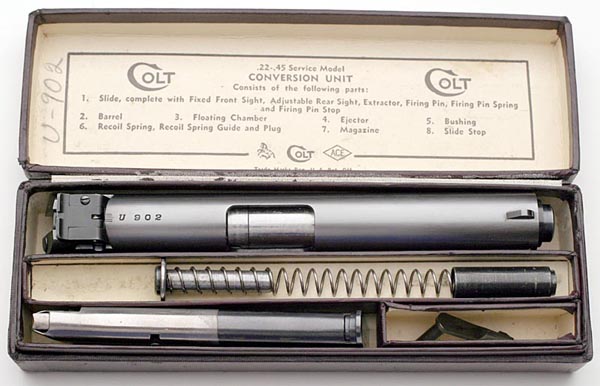 Complete set of pre-war components. Box is the original box numbered at the factory to match the slide.

Conversion Unit Box - closed, showing top label "Colt" over ".22-.45 SERVICE MODEL CONVERSION UNIT" over "(Floating Chamber)."