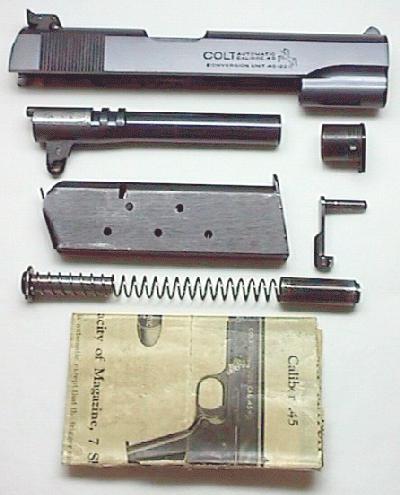 Colt .45 -.22 Conversion Unit serial number U104 - This unit was shipped from Colt's to Strevell, Peterson Hardware, Pocatello, ID on February 29, 1941. It was returned to Colt's on April 22, 1941 and shipped again to H.D. Folsom Sporting Goods, New York, NY on May 1, 1941. Pictured with the set is the original instruction sheet. This unit came cased with a blued Colt Service Model Ace.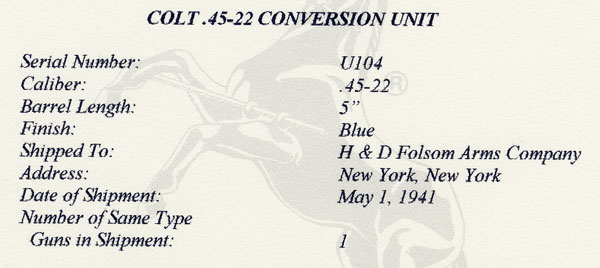 A close-up photo of the markings on the right side of the slide.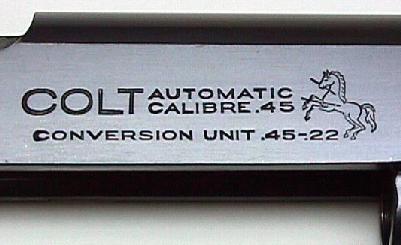 Close-up photo of serial number and early style Steven's sight.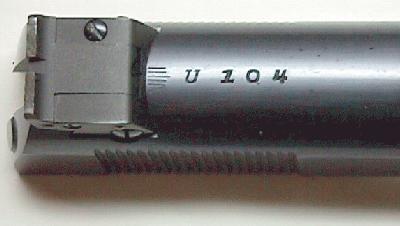 A close-up of the original match barrel that came with the unit. In addition to the roll markings, notice the "MB" in a circle on the lug.