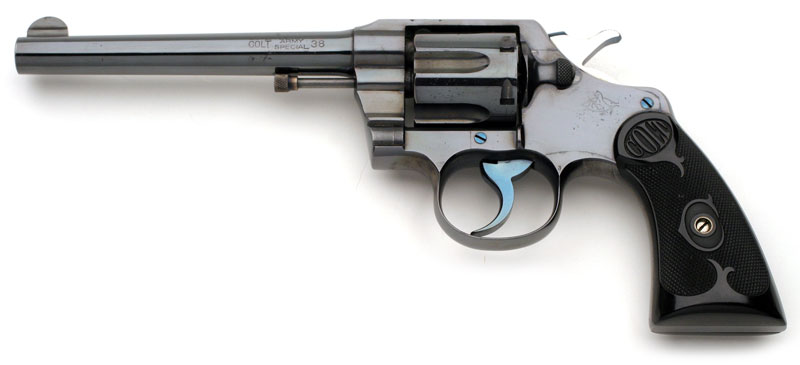 Colt Army Special .38 serial number 320458 with 6" barrel - Blue finish with hard rubber grips. Revolver is in near new condition with original box (numbered to the gun), Special Instructions and cleaning brush. Marked on left of barrel:

Gun was a single gun shipment to Andrew Wusker, Colt Armory, May 11, 1910.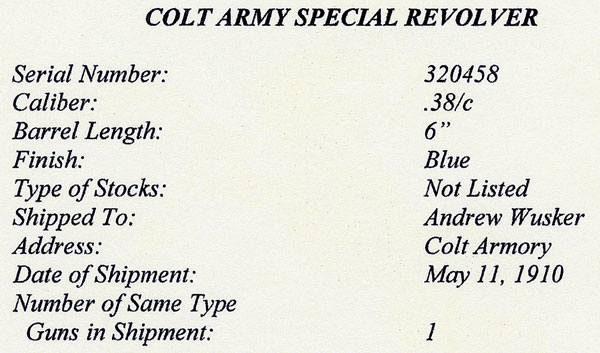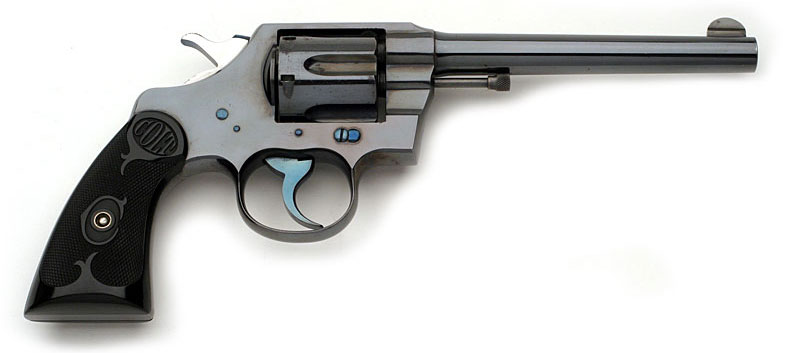 Colt Army Special Number 320458 - right side. Top of barrel contains patent dates.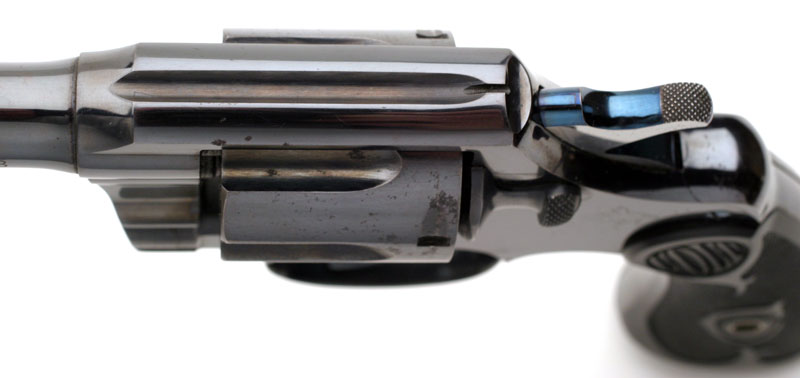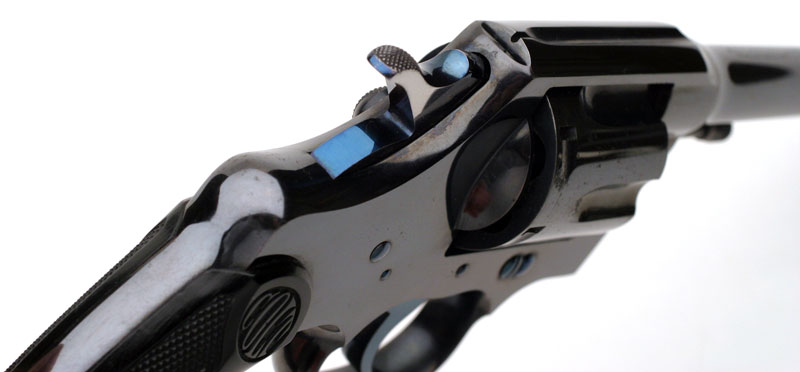 Top and back of hammer are fire blued.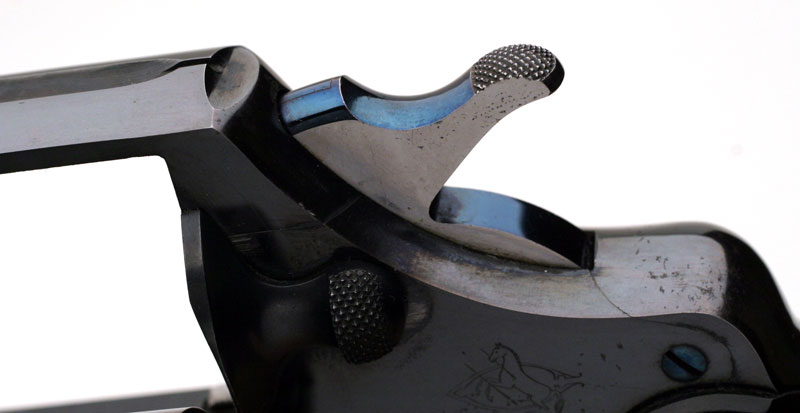 Sides of hammer are polished white.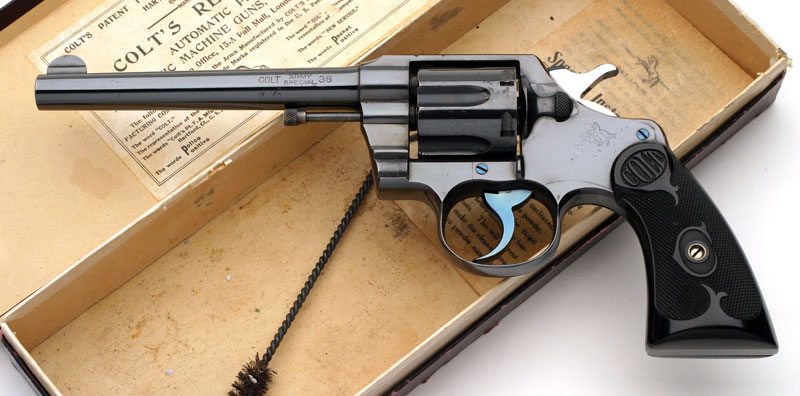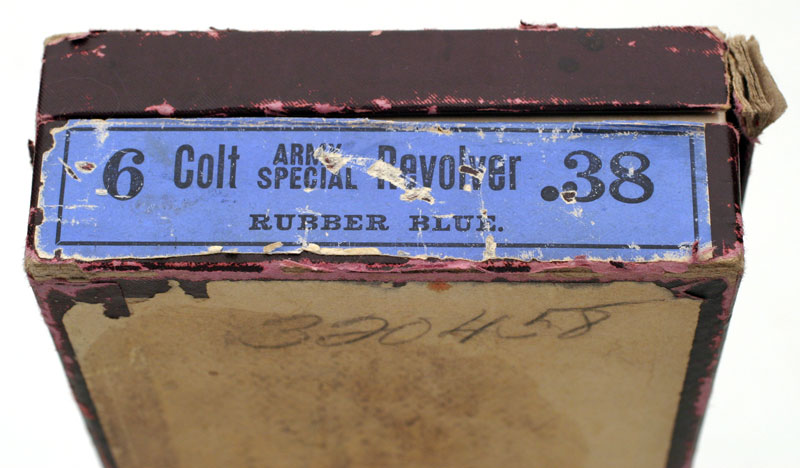 Original box for Colt Army Special Revolver .38. "Rubber Blue" identifies the grip type and finish. The serial number was hand written on the bottom of the box when the gun entered Colt's shipping room.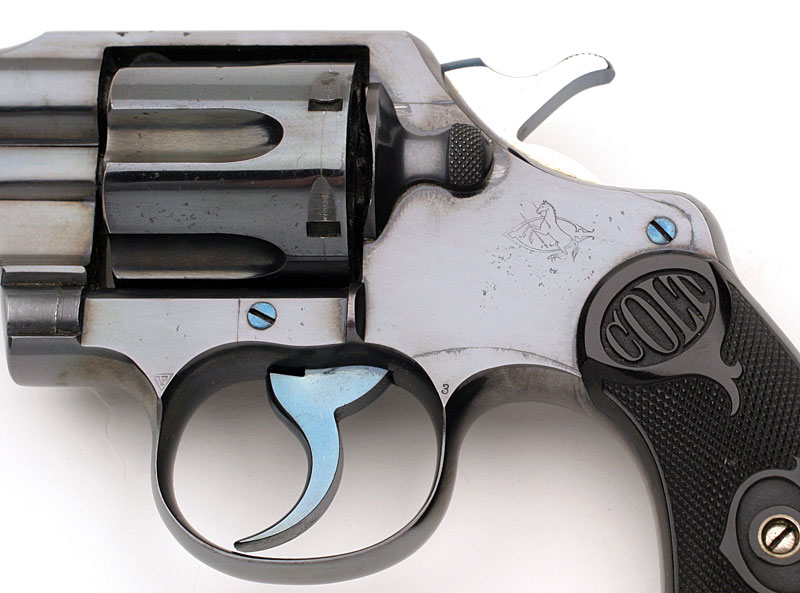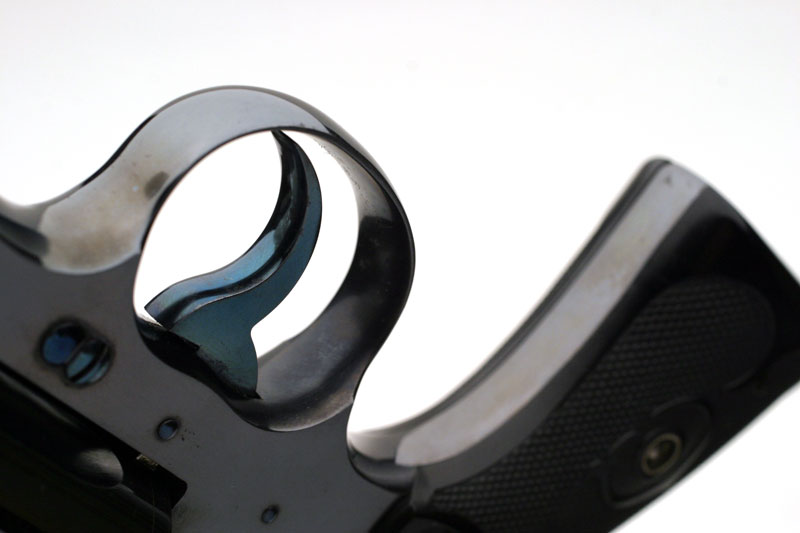 Left side plate with rampant Colt and stylized "C" logo. Trigger and screws are fire blued.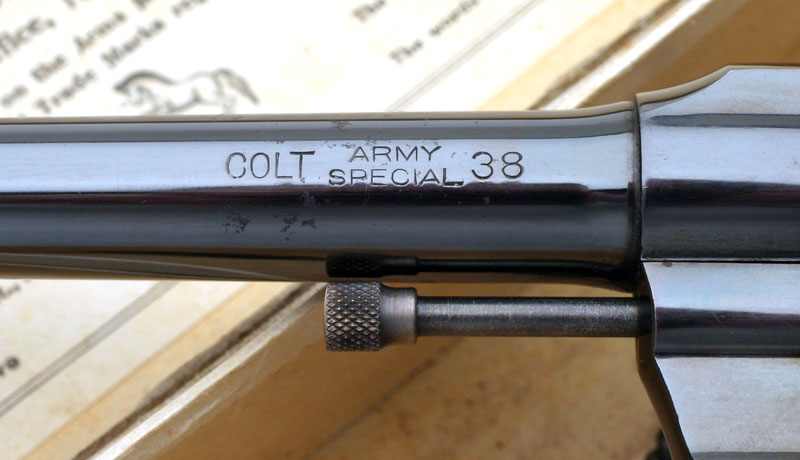 Left side barrel marking. Knob of ejector rod is color case hardened.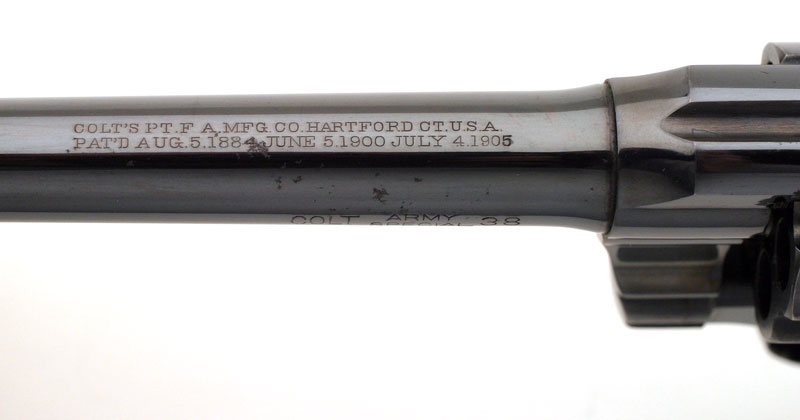 Top barrel marking:
COLT'S PT.F A.MFG. CO. HARTFORD CT. U.S.A.
PAT'D AUG.5.1884 JUNE 5.1900 JULY 4. 1905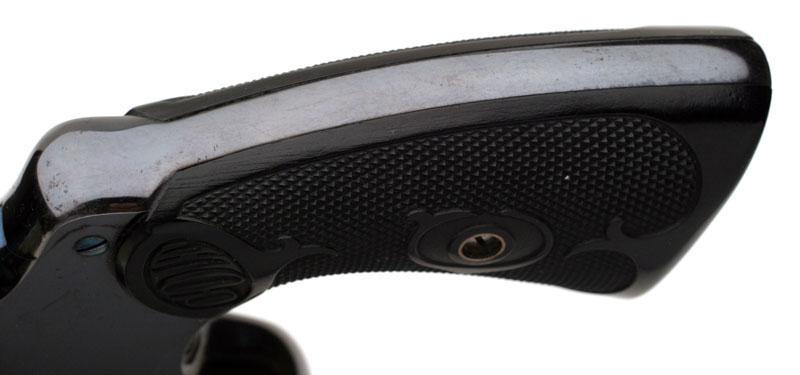 Revolver retains most of the original finish on the grip straps.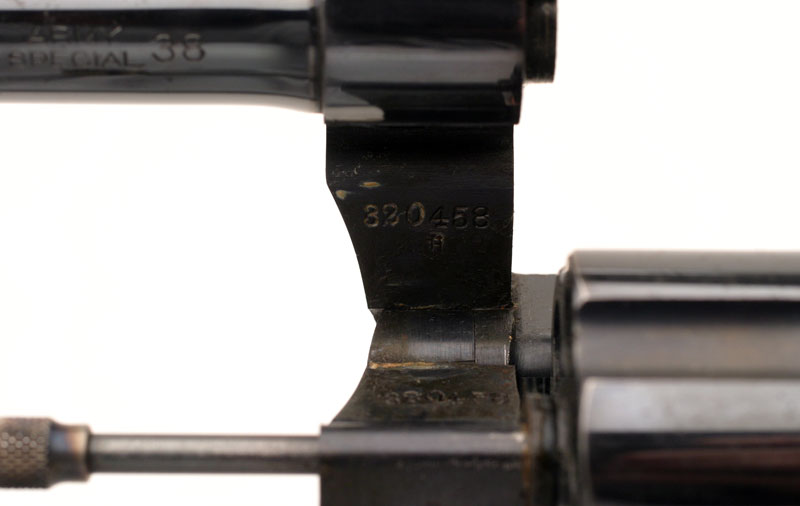 Serial number 320458 visible on the frame when cylinder is open.