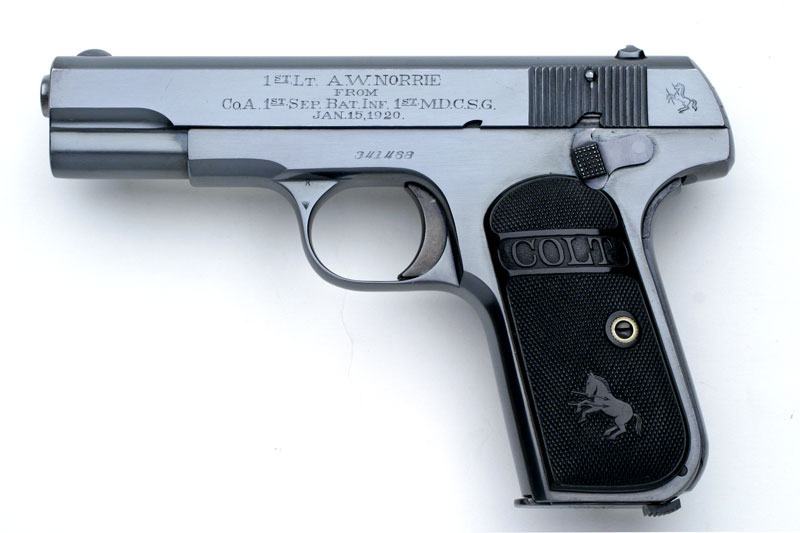 Model M .32 Serial Number 341468 - blued, hard rubber grips, factory inscribed to 1st LT. A.W. (Alexander) Norrie of the Windsor Guard on January 15, 1920. Pistol is in outstanding original condition retaining virtually all of its original finish and has its original factory box with serial number and full text of the inscription in pencil on the bottom of the box. The left side inscription reads:
1ST Lt A.W. NORRIE
FROM
Co.A. 1ST SEP. BAT INF. 1ST M.D.C.S.G.
JAN. 15, 1920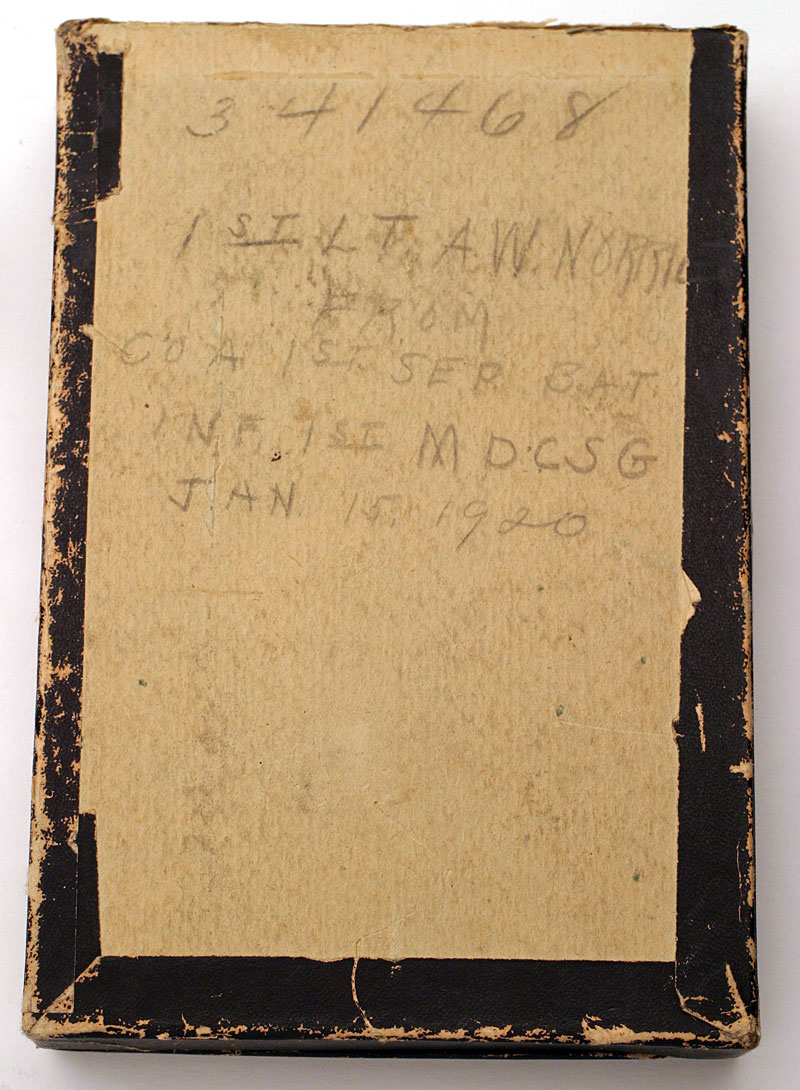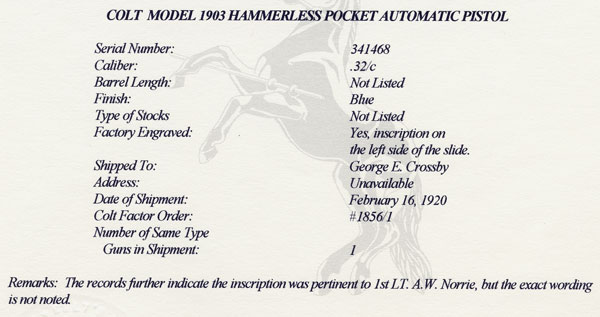 Colt factory letter confirms inscription and indicates delivery to George E. Crosby as a one gun shipment on February 16, 1920.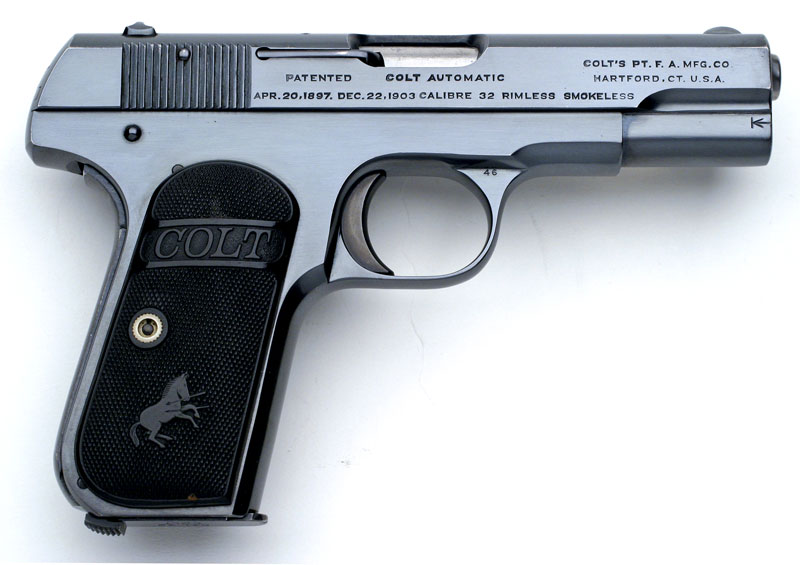 This is one of five known Model Ms known to have had factory markings relocated in order to accommodate an inscription and the only one of the five to have relocated slide markings. The other four known examples have relocated serial numbers.
The presentation of this special pistol by George E. Crosby, Jr. to 1st Lt. Alexander W. Norrie is documented in an article entitled "Windsor Guard is Mustered Out" which appeared in the Friday, January 16, 1920 edition of the Hartford Daily Courant.