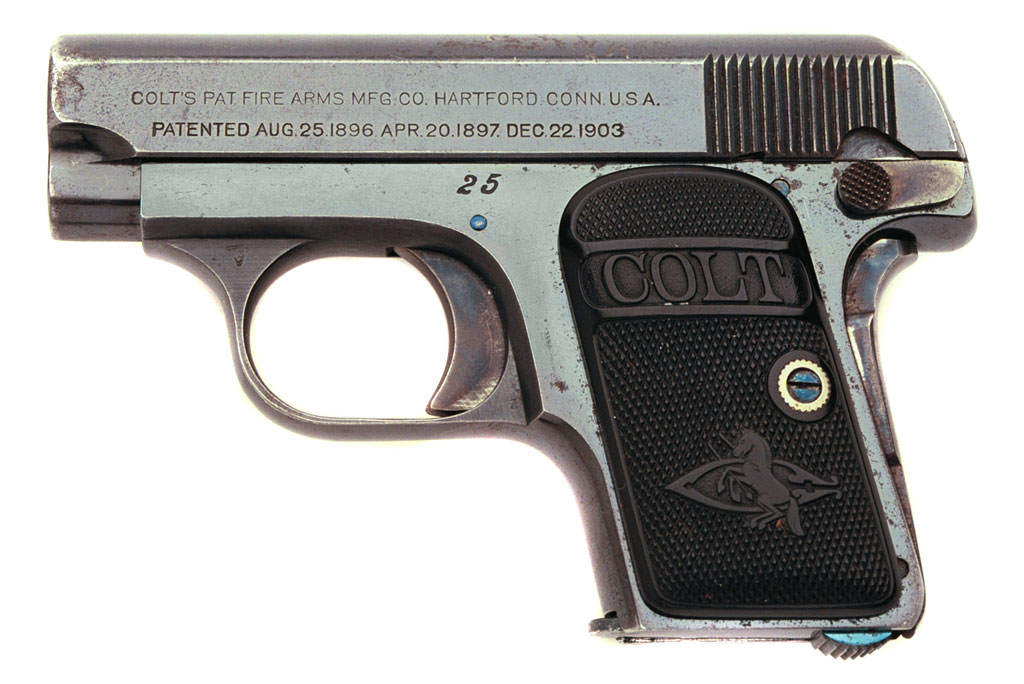 Colt Model N serial number 25 - A single gun shipment November 20, 1908 (the first day of commercial shipments) to A.M. Holter Hardware Company, Helena, Montana. Serial number 25 predates the shipping dates for both serial numbers 1 and 2. The gun is an interesting example as the serial number matches the caliber.
ANTON M. HOLTER (1831-1921) Was a Norwegian immigrant who started the lumber industry in Montana 1863. He founded the A.M. Holter Hardware Company in Helena. He was a Territorial legislator 1878, and a State legislator 1889.
The 100 Most Influential Montanans of the Century
By MICK HOLIEN of the Missoulian
The Holter family's influence in Helena has been felt through three generations. Grandfather Anton, a member of the first territorial Legislature, founded the family's hardware company. Holter Dam, a part of his power-generation system, brought electricity into the city and the mines of Butte.
Anton's son, Norman, a member of the Federal Reserve Board from 1914 to 1930, was part of the 1919 campaign to bring a new branch of the Federal Reserve bank to Helena, which was the smallest community in the country to be approved for such an office a year later.
Norman J. "Jeff " Holter, who was a senior physicist for the U.S. Navy Bureau of Ships during World War I, established a non-commercial research laboratory and think tank for public needs in Helena in 1947.
While the establishment of the not-for-profit lab in such a small city was noteworthy, more important was Holter's far-reaching influence in the scientific community.
"Unlike many large laboratories in government or industry, we do not have to restrict ourselves to a special endeavor where we are forced to ignore promising leads wandering into other fields," Holter told the Helena Independent Record.
Out of such independence grew the Holter Heart Monitor. By recording a patient's heartbeats, the device enabled cardiologists to study heart function during a variety of the patient's activities.
The Holter Research Foundation realized no profit from the device which was pioneered some 40 years ago and remains in widespread use.