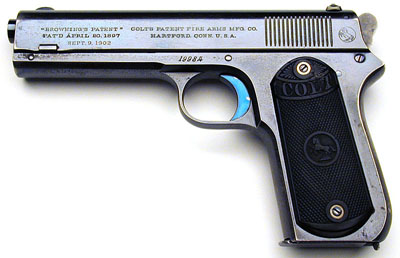 October's Gun of the Month is a Model 1903 Pocket Hammer serial number 19984 (circa. 1903) Pistol features early high polish finish, round case hardened hammer and fire blued trigger, pins and screws. In 1903, Colt's began producing this model in descending serial number order starting with serial number 19999. This pistol is the 15th gun produced. Only the very earliest examples have the plunge milled slide serrations. Shipped to Harper and Reynolds, Co., Los Angeles, CA, December 7, 1903, 2 guns in shipment. This was the first day of commercial shipments.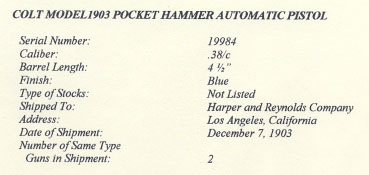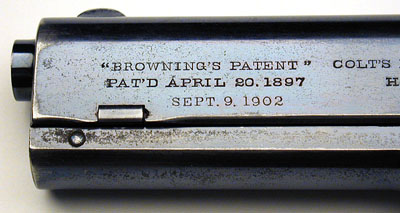 Serial numbers 19999 and 19998 (the first and second pistols produced) are known to collectors. Before the recent discovery of 19984, the three line patent markings (pictured above) were believed to exist only on 19999 as 19998 has the April 20, 1897 and Sept. 9, 1902 patent dates on the same line.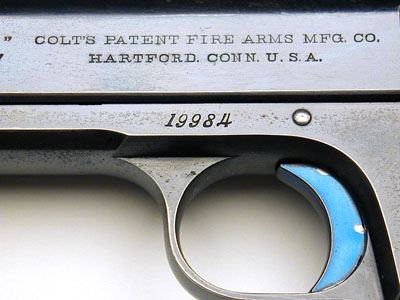 Left side close-up.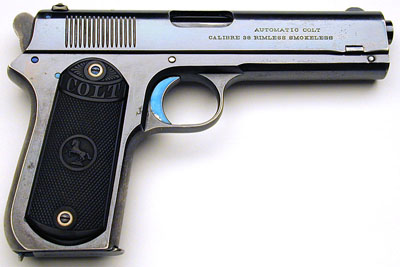 Right side.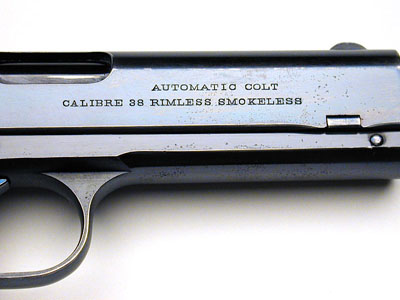 Right side close-up.