Gun of the Month
Annual Archive
---
Coltautos.com Gun of the Month - June 2002
Colt Model 1908 Pocket Hammerless .380 ACP
Serial Number 134689
Western Australia Police Contract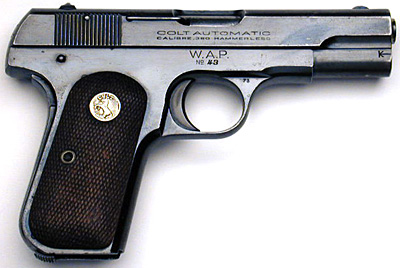 Colt Model 1908 .380 ACP serial number 134689. One of approximately 200 pistols in the 134000 serial number range inscribed on the right side of the frame "W.A.P." over "No 43". This pistol was shipped in a 100 gun shipment on January 14, 1942 to the British Purchasing Commission, 15 Broad Street, New York, NY. These pistols were presumably ordered for the Western Australia Police but the order was cancelled and the pistols were redirected to the British Purchasing Commission in January 1942.

The W.A.P. contract pistols also had the following installed features:
a staple shaped lanyard loop on the lower left side of the frame. The grips were also notched to accommodate the presence of the lanyard loop. (See the Commercial .380 with Lanyard Loop)
a screw to block the thumb safety from being engaged (the screw has been removed, leaving an empty screw hole)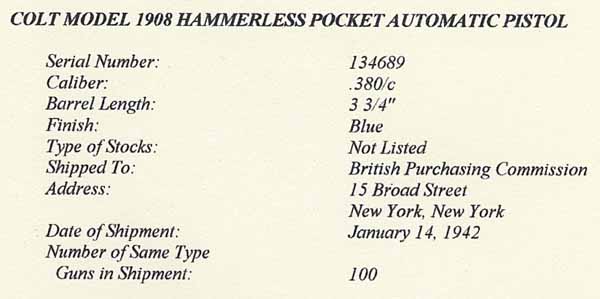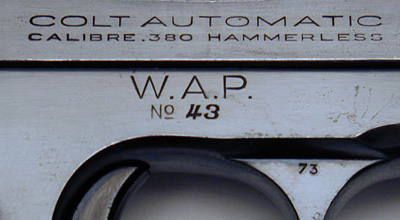 Unlike the SMP marked Colt Model M .380 pistols, this W.A.P. example retains the original blue and original grips The magazine safety disconnector is still functional.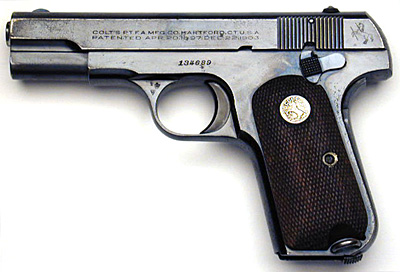 Left side of W.A.P. Model M .380 ACP showing factory lanyard loop and hole above thumb safety for the thumb safety retaining screw.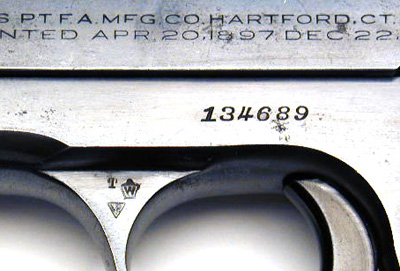 This pistol bears a "W" in a Crown stamped on the upper left flat of the trigger guard.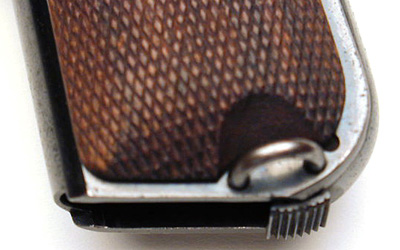 Close-up of factory lanyard loop.