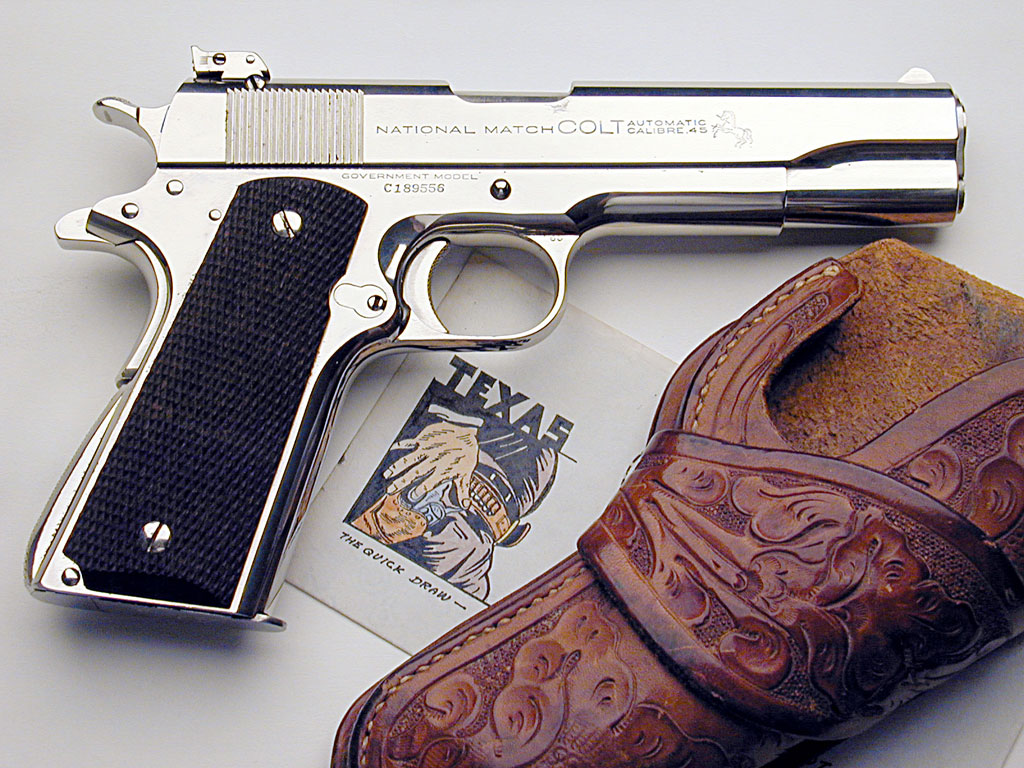 Colt National Match Serial Number C189556 with adjustable sights, Swartz safety, factory nickel finish and checkered walnut grips. Colt factory letter indicates pistol shipped with nickel finish on September 10, 1938. Letter also indicates that this pistol was furnished with a new safety device and adjustable rear sight on Colt Factory Order Number # 8085. Shipped to Wolf & Klar Wholesale Sporting Goods, Inc, Ft. Worth, TX as a single gun shipment. The Swartz safety is a device that blocks the firing pin when the grip safety is not engaged.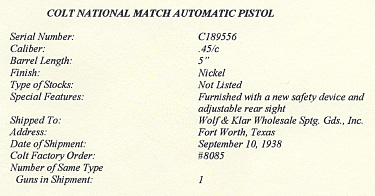 This pistol was carried by Buck Dietze (1904 - 1966) of Karnes City, Texas from 1945 - 1948 when Mr. Dietze was appointed to the Texas and Southwestern Cattle Raisers Association. He was a brand inspector.
In 1877, 40 Texas cattlemen joined together out of their common interest to end unbridled livestock theft and formed what was to become Texas and Southwestern Cattle Raisers Association. Commissioned as Special Rangers by the Texas Department of Public Safety and/or the Oklahoma State Bureau of Investigation, these "field inspectors" assist in recovering stolen livestock and equipment and apprehending the thieves.
Accompanying the pistol is a carved leather holster marked "Buck Steiner, Austin, Tex" which was purchased by Mr. Dietze in 1945.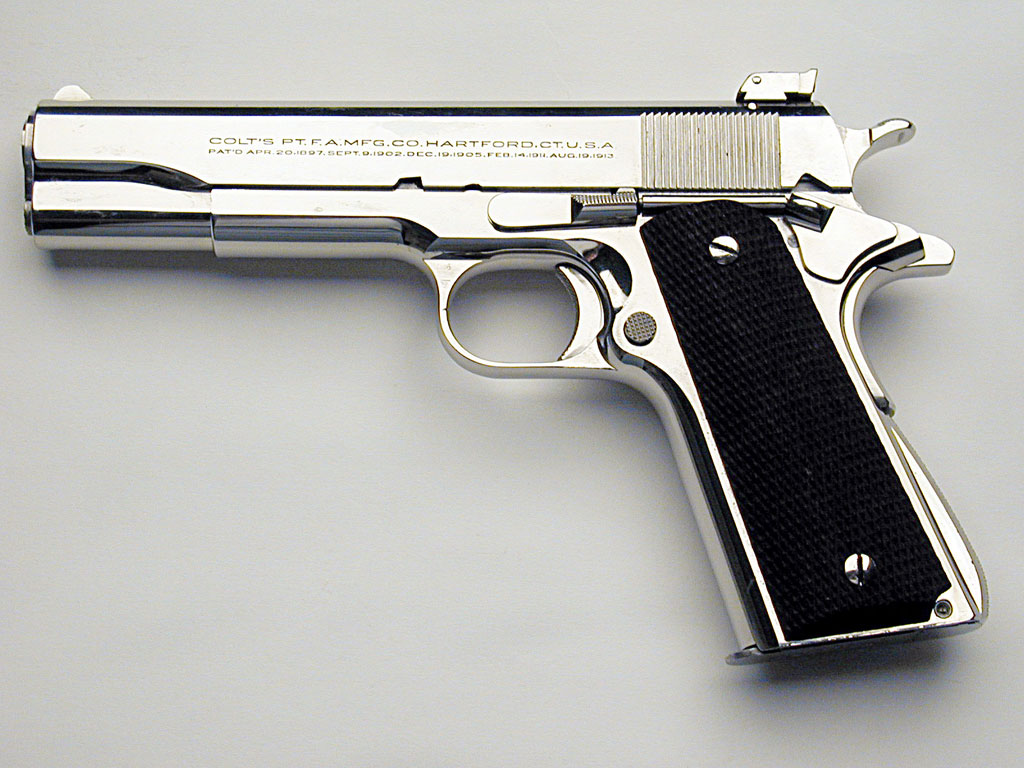 Left side of National Match serial number C189556.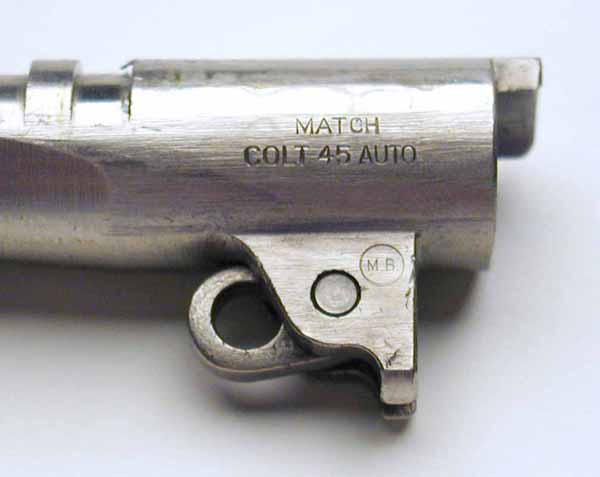 Match Barrel - National Match pistols came with selected Match Grade Barrel. There were slight variations in these markings throughout production. This one is marked "MATCH" above the standard "COLT 45 AUTO" barrel marking. The left side of the lug is also marked "MB" in a circle.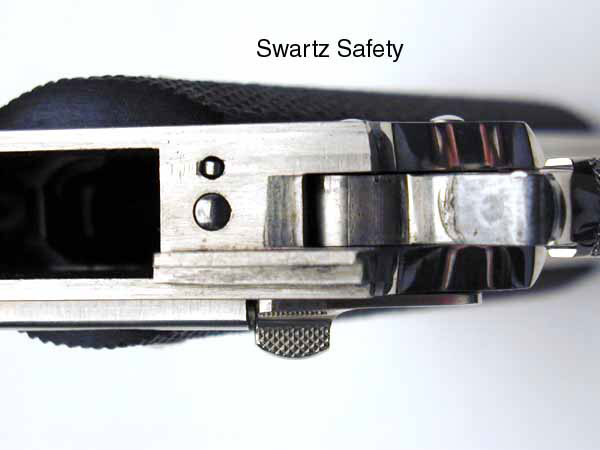 Swartz Safety (New Safety Device) next to disconnector.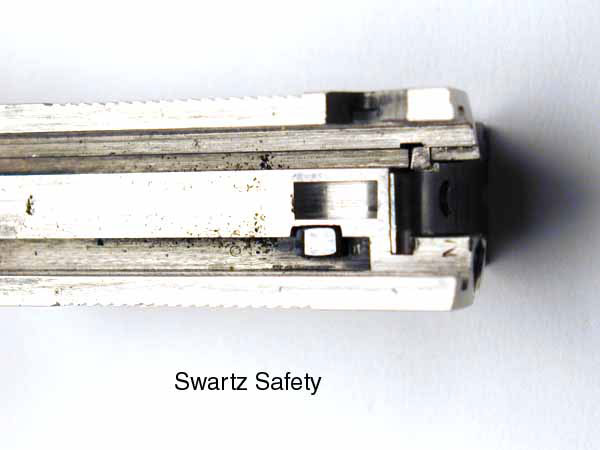 Swartz Safety (New Safety Device) plunger in slide.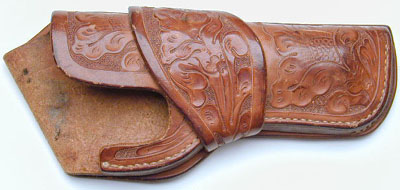 Carved leather holster for the National Match.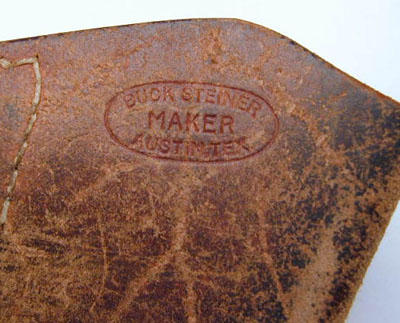 Maker's mark belonging to Buck Steiner, Austin, Texas.