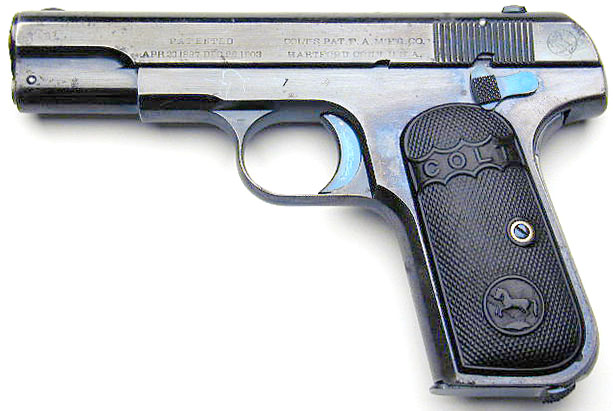 Lowell Pauli Collection, photos by Sam Lisker

Colt Model M .380 ACP Serial Number 1 - shipped to J.R. Hegeman in 1908. Mr. Hegeman, a vice president of the Metropolitan Life Insurance Company, of New York, was very active between 1885 and 1925, and was interested in Colt arms only. Hegeman was truly a pioneer in Colt collecting and presumably had some fantastic connections within the Colt company in order for him to own many production prototype and serial number one guns.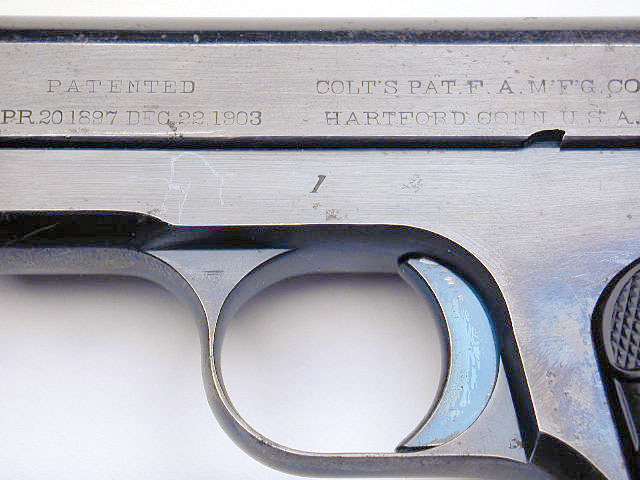 Close-up of left side serial number.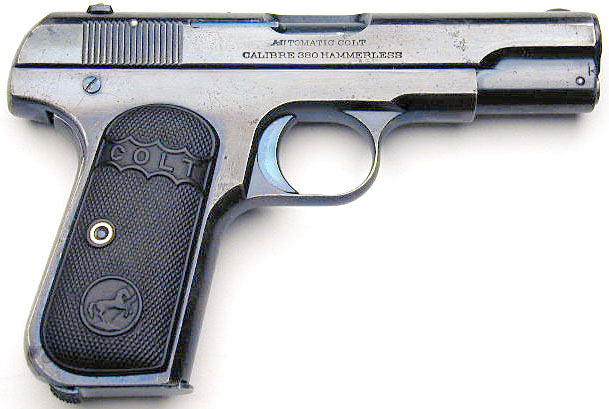 Right side of serial number 1.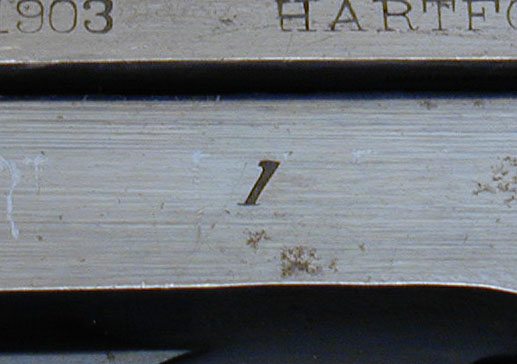 Close-up of serial number 1. Compare it to the close-up photo of serial number 15 below. It's slightly different.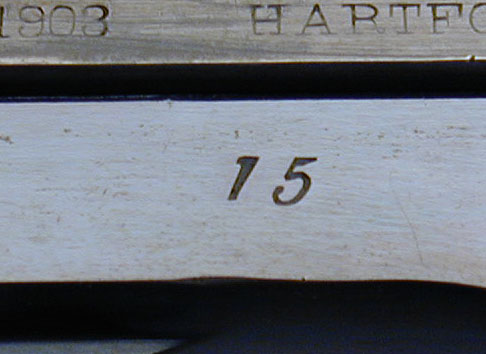 John W. Brunner Collection, photo by Sam Lisker

For comparison, here's a close-up of Model M .380 serial number 15.