Gun of the Month
Annual Archive
---
Coltautos.com Gun of the Month - January 2004
Colt Woodsman First Series
Factory Inscribed to Luis B. Gaston,
Son of J. Phelps Gaston, Vice President of Colt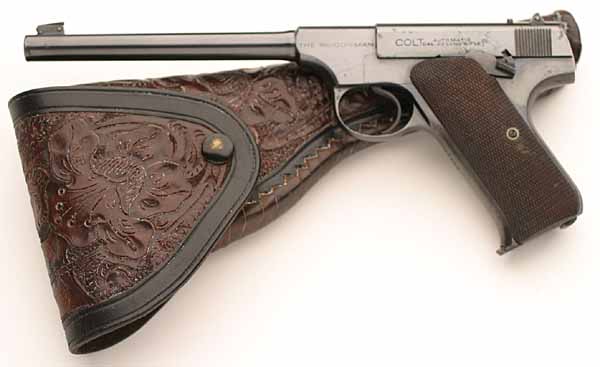 Factory Inscribed Colt Woodsman Automatic Pistol Serial Number 71049 - This pistol was bought as a Birthday present and was shipped to Mrs. G. Gaston on December 23, 1929. J. Phelps Gaston at the time was Vice President of Colt. The main spring housing bears the inscription Luis D. Gaston, the person to whom the gun was given. The work was processed on Colt factory order number 1765/1.

Accompanying the gun is a beautiful black and brown custom holster.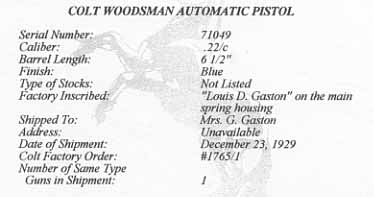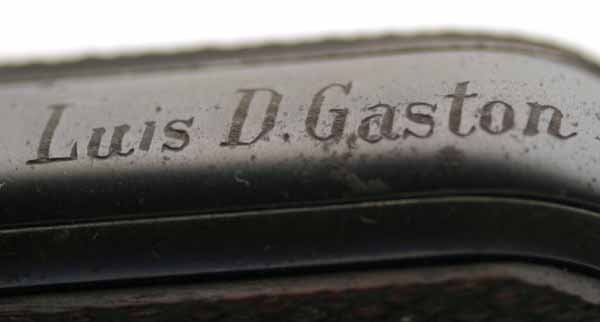 Factory inscription "Luis D. Gaston" on main spring housing.