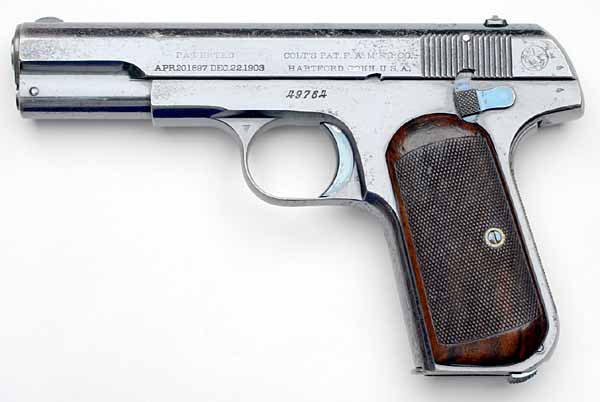 Colt Model 1903 Pocket Hammerless Type I serial number 49764 - with factory checkered grip safety and deluxe checkered walnut grips. Pistol has high polish finish and fire blued small parts. Gun also has British Proof marks. Colt Factory Letter indicates that this pistol was shipped to Colt's Patent Fire Arms Manufacturing Company, London Agency, London, England on November 27, 1906. There were 50 guns in the shipment.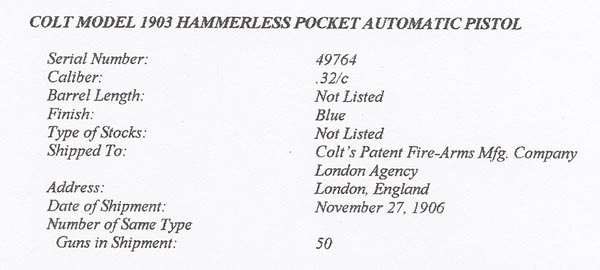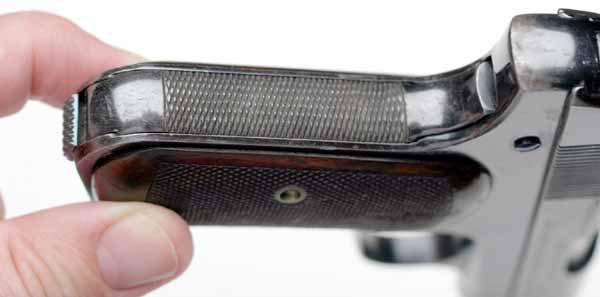 Factory checkered grip safety.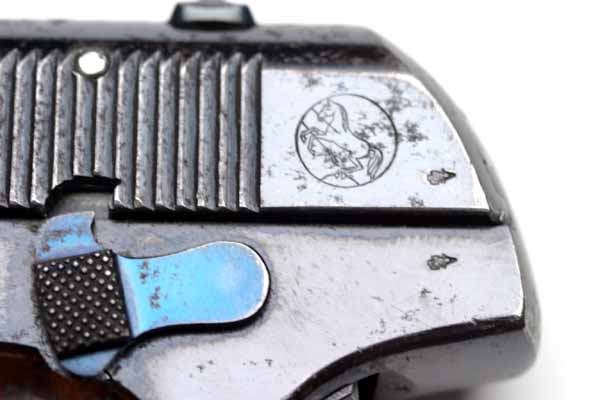 Early style British proof marks.