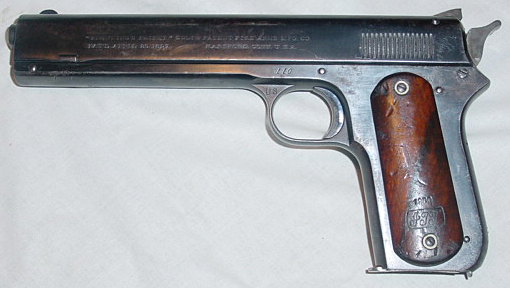 B. Meissner Collection
Colt Model 1900 Sight Safety Serial Number 110, First Army Contract - The Colt Model 1900 is the first Browning designed automatic pistol model licensed to and manufactured by Colt Patent Fire Arms Manufacturing Company. This pistol was manufactured in 1900, the first year of production and is the earliest variation of the Model 1900 with rear plunge milled serrations, high polish blue, fire blued small parts and smooth walnut grips.
The First Army Contract pistol variation was shipped with the sight safety intact, smooth walnut grips, plunge milled slide serrations and is identified by the "U.S." mark stamped on the upper left flat of the trigger guard and John T. Thompson's inspectors cartouche on the left grip under the date, 1900. This serial number range for this contract included guns in the serial number range from11 to 207 and they were shipped from May 16, 1900 to June 1, 1900.
MODEL 1900 FIRST ARMY CONTRACT

Date Shipped
Serial Number
Quantity
May 16, 1900
11,12, 59, 60, 87 - 132

50

May 23, 1900
133 - 157

25

June 1, 1900
183 - 207

25
The purchase of 100 of these pistols from Colt was authorized by the Board of Ordnance Officer's Report in 1900. They were to be used for field trials of this pistol. Fifty of the pistols were sent to the Philippines where they received rigorous testing.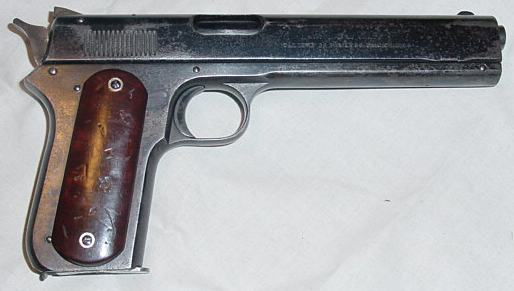 Colt Model 1900 Right Side - "AUTOMATIC COLT" over "CALIBRE 38 RIMLESS SMOKELESS". Slide featured plunge milled serrations.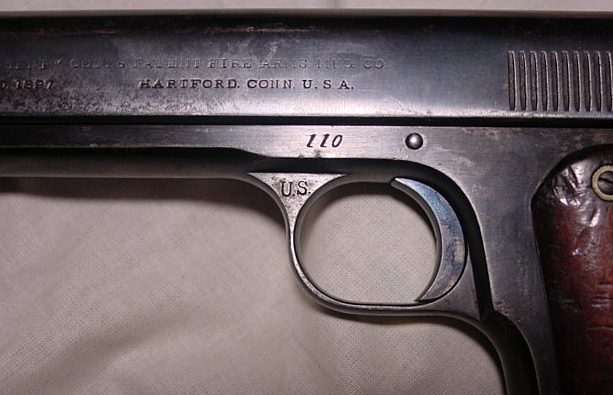 Colt Model 1900 left side slide markings - "BROWNING'S PATENT" over "PAT'D APRIL 29, 1897" and COLT'S PATENT FIRE ARMS MFG CO." over "HARTFORD CONN U.S.A." Serial number 110 is on the left side of the frame above the trigger. Note fire blued trigger.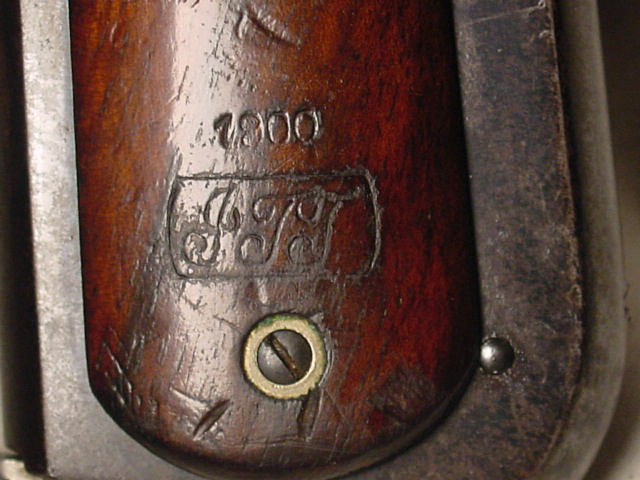 John T. Thompson's inspectors cartouche J.T.T. on the left grip under the date, 1900.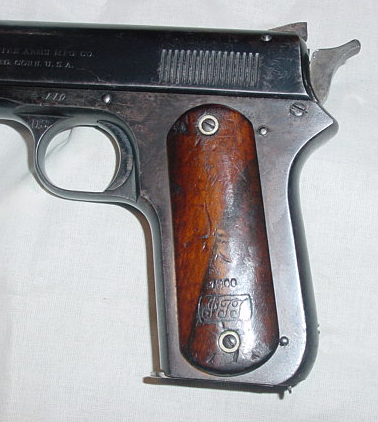 Left grip profile - early Model 1900 pistols were fitted with smooth walnut grips. Grip screws, hammer screw, pins, trigger, slide lock, magazine release and forward frame plug had a turquoise blued finish. Sight Safety - locked in upward position, this functions as the rear sight. The sight safety and hammer were color case hardened.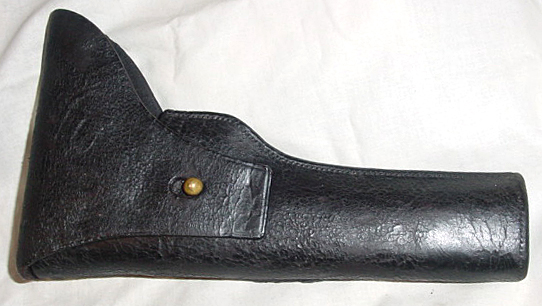 Original Rock Island Arsenal marked "U.S." holster for the Model 1900 First Army Contract.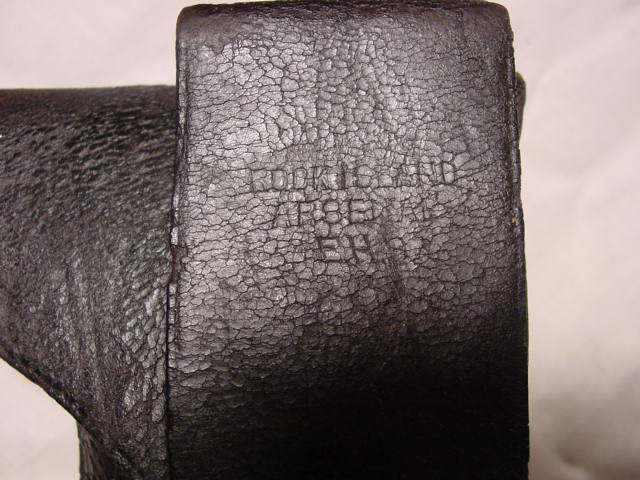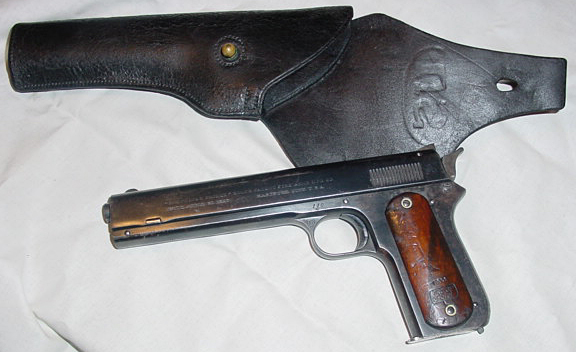 Model 1900 Second Army Contract pictured with original holster.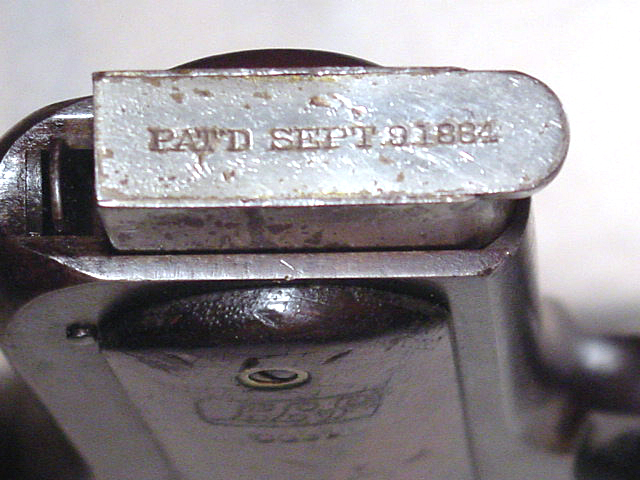 Model 1900 Magazine Base Plate - magazines were full nickel plated and marked "PAT'D SEPT. 9. 1884"