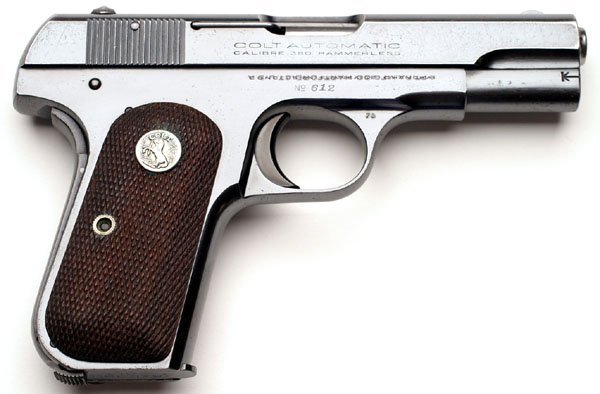 Colt Model 1908 Pocket Hammerless .380 ACP "Concession Francaise Changhai" No. 612 - This pistol was manufactured for the French Shanghai Police order. It is equipped with a factory lanyard loop, thumb safety block (screw hole present) and special Shanghai Municipal Police magazine (with holes in front and rear). Because of WWII, this order was cancelled and the right side frame inscription was obliterated by over stamping it with an upside down Colt .25 caliber slide roll die (from the top line slide inscription on the left side of the .25 slide).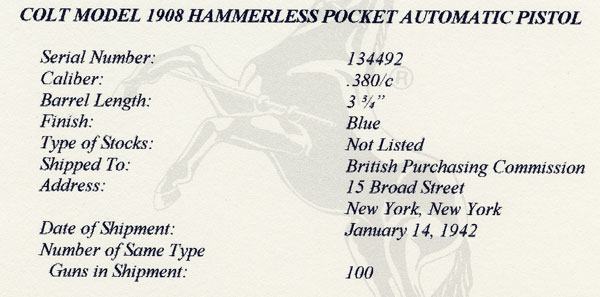 Colt factory letter indicates this pistol was one of 100 guns that were shipped to the British Purchasing Commission, 15 Broad Street, New York, NY on January 14, 1942. Once they were redirected to the BPC, these pistols were intended for use by the SOE. Accompanying this pistol is a Dutch holster for an FN 1922. The lack of the BNP British Proof marks indicates that this gun was issued and was not later sold as surplus after the war. The person from whom this pistol was acquired indicated that it had been taken off of a German soldier during WWII.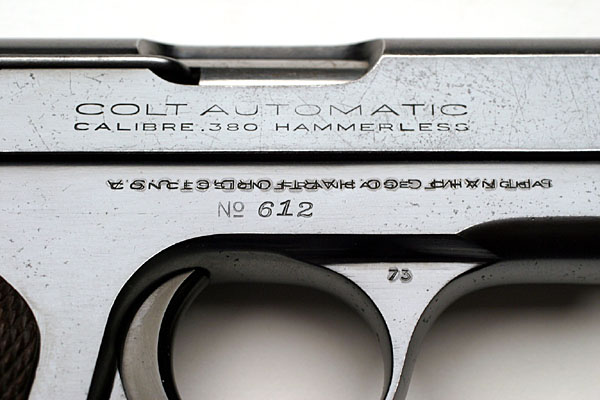 Colt factory roll mark on right side of the frame reads "CONCESSION FRANCAISE CHANGHAI" over "No 612". Roll mark was obliterated at Colt when the contract was cancelled.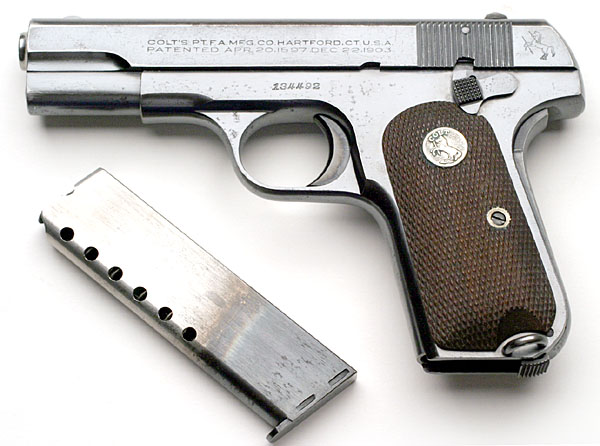 Colt 1908 Pocket Hammerless .380 serial number 134492 - left side view with special two-tone .380 magazine. Magazine has viewing holes in the front and the back for the inspection of the bullets and the primers.
This pistol bears a "W" in a Crown stamped on the upper left flat of the trigger guard.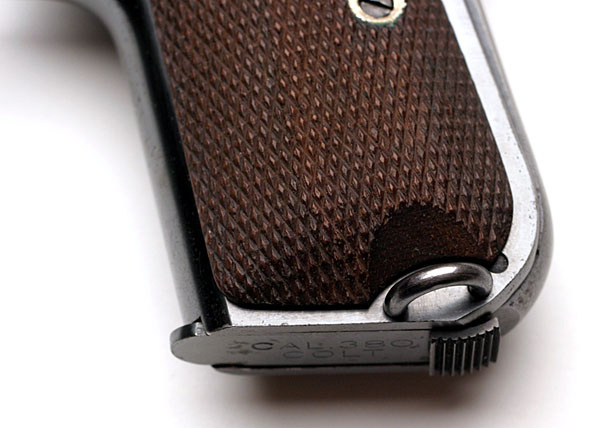 Close-up of factory lanyard loop.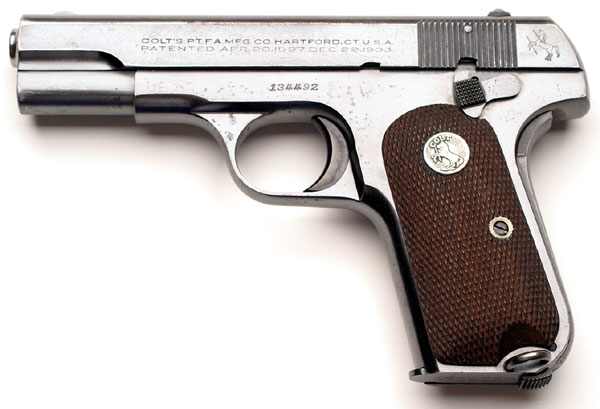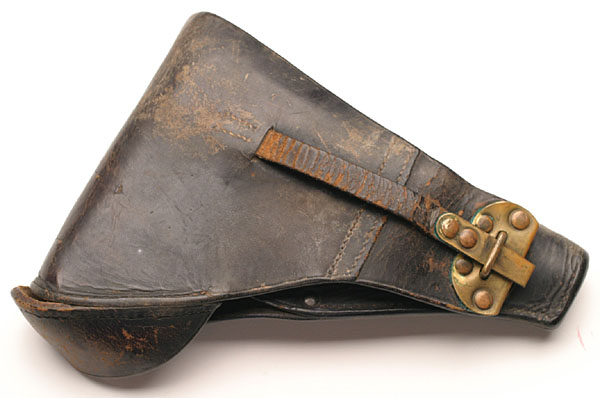 Original holster that accompanied pistol appears to be an FN type, perhaps for a Model 1922.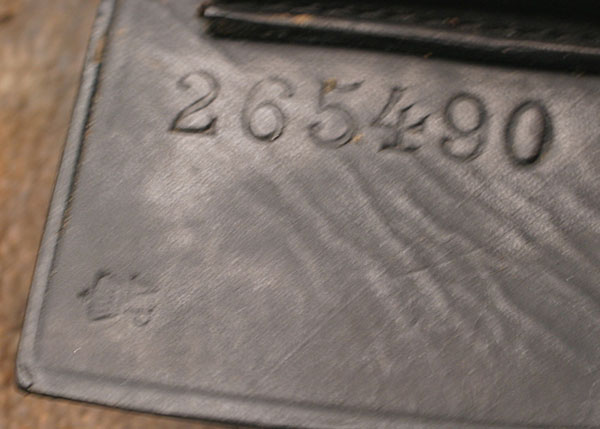 Crown over "dV" Markings on front of holster under flap. Also present is number 265490 that presumably matches the serial number on an FN pistol.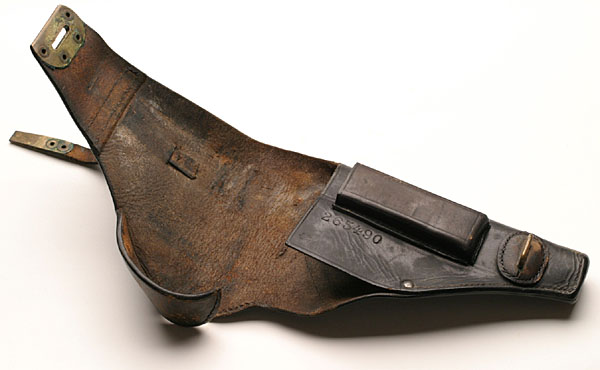 Open holster.