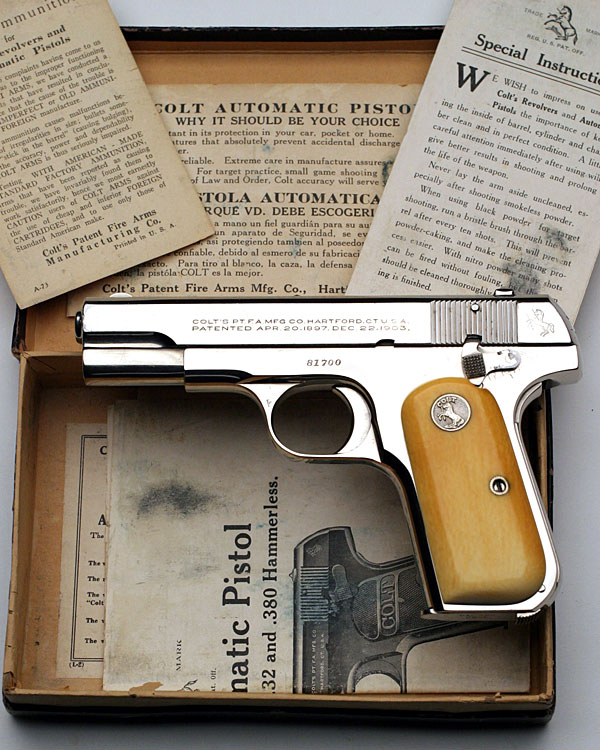 Model M .380 ACP Serial number 81700 - Factory letter indicates that this pistol was shipped May 21, 1925 with nickel finish and factory ivory grips as a single gun shipment. It was sold to the Sweet Burnett Drug Company and shipped to Wyeth Hardware & Manufacturing Company, St. Joseph, Missouri. The gun was processed on Colt Factory Order number 9960/1. Box is numbered to the gun and bears the small "Ivory" label to the left of the "Hammerless" end label.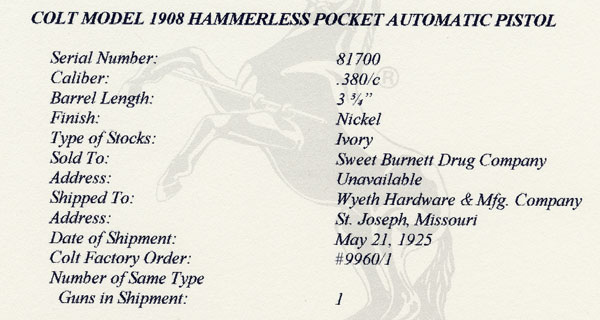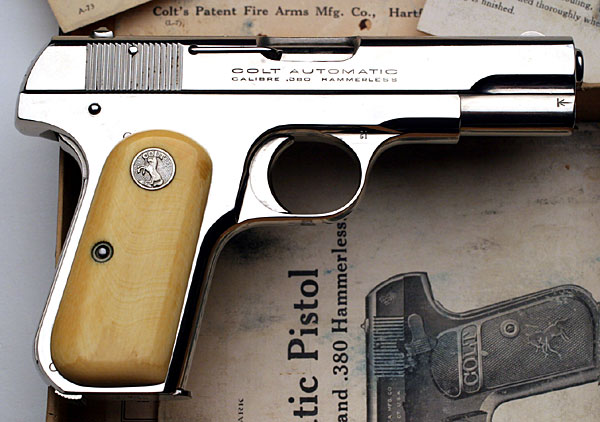 Colt 1908 Pocket Hammerless Serial Number 81700.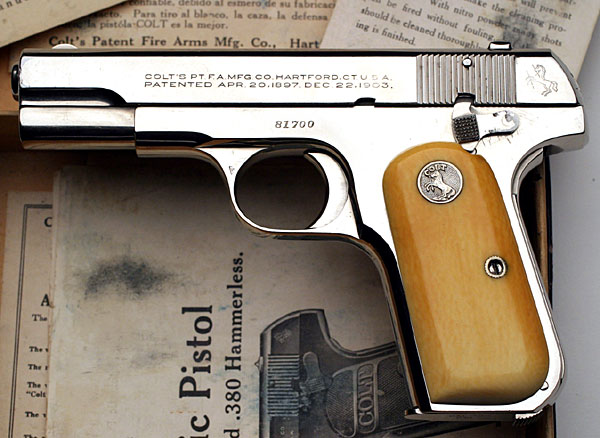 Left side close-up.

Original box still has original "Ivory" end label in addition to the standard 1908 Colt Pocket hammerless .380 end labels.
Bottom of box showing original serial number of gun in heavy pencil.