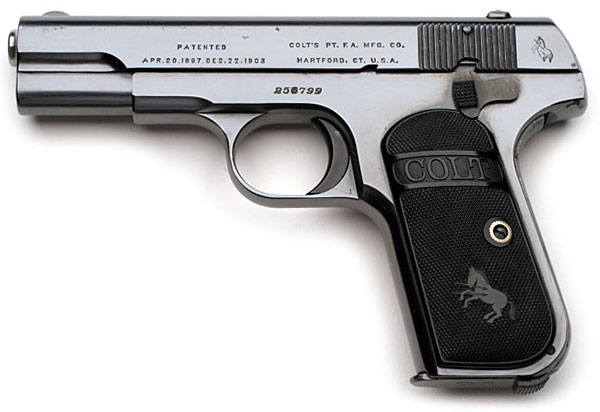 WWI Navy Colt Model M .32 ACP serial number 256799 - From the beginning of production until WWI, there was only one significant military order for the Model M. It was a 200 gun shipment ranging in serial number from 227226 to 260924 on September 29, 1917 to the U.S. Navy Yard, Washington, DC. Serial number 256799 is documented as having been part of this Navy shipment. These pistols had no special government ordnance, inspectors or acceptance markings applied at the factory.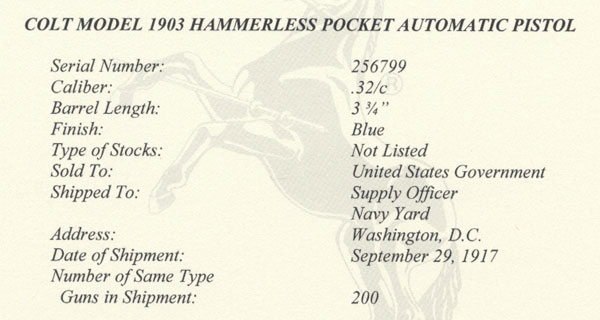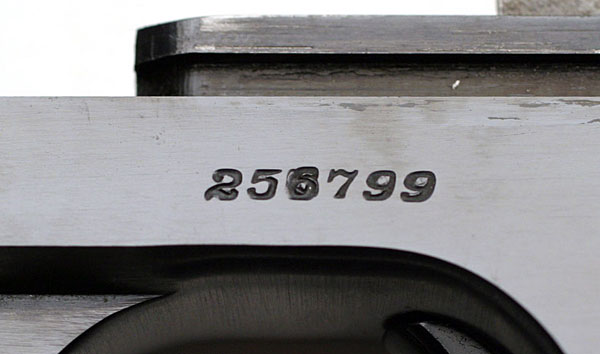 256799 Serial Number Close-up - notice how the third number from the left has been over struck. This is from a serial number error when this gun was numbered during production.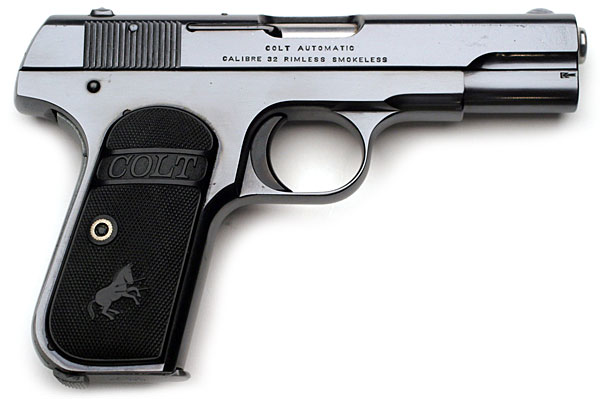 1903 Colt Pocket Hammerless .32 serial number 256799 - Right side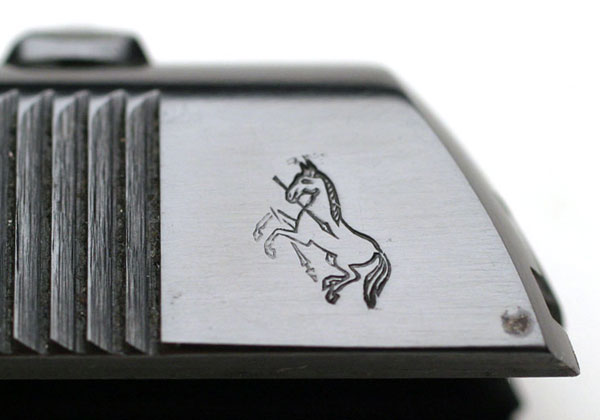 Close-up of Rampant Colt on left rear of slide, behing the serrations.
Bottom of original Colt box numbered to the gun.