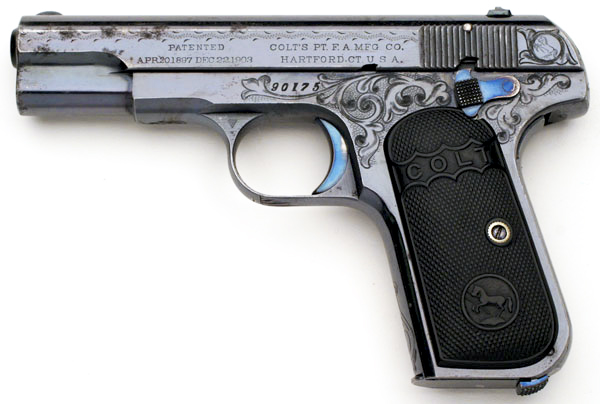 Factory "A" Engraved Colt Model M .32 ACP - serial number 90175. Pistol was shipped blued, factory engraved with hard rubber grips. An unusual example as it contains all early Type III features even though it's in the Type II serial number range (approx. 72,000 - 105,000). Pistols in this range typically have a 3 3/4" barrel with separate barrel bushing.
This pistol was one of 72 shipped October 22, 1912 to Norvell Shapleigh Hardware Company, St. Louis, Missouri.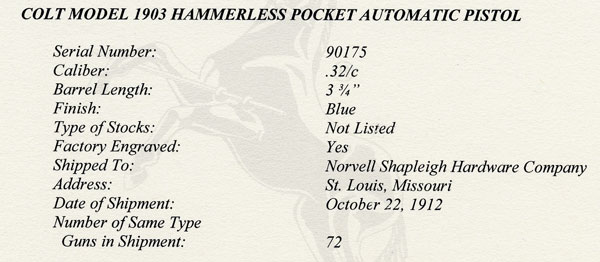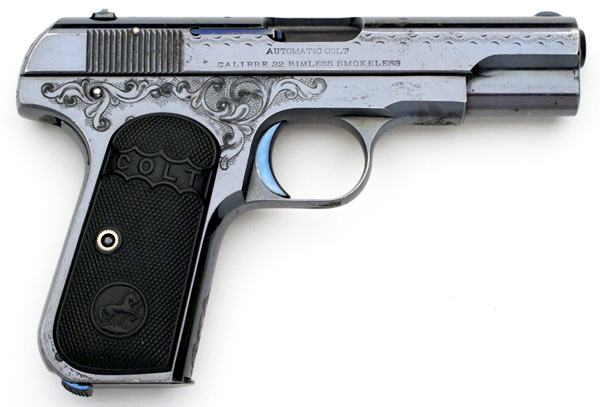 Right side close-up of markings and engraving.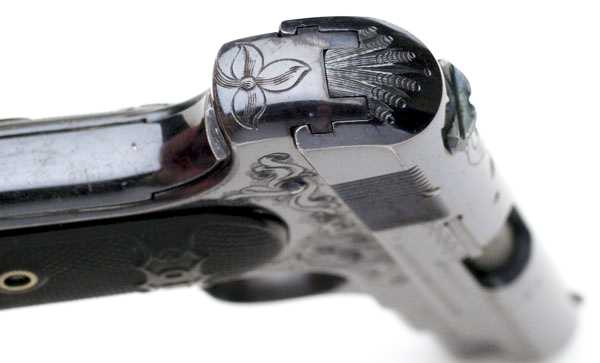 Engraving on back of slide and frame.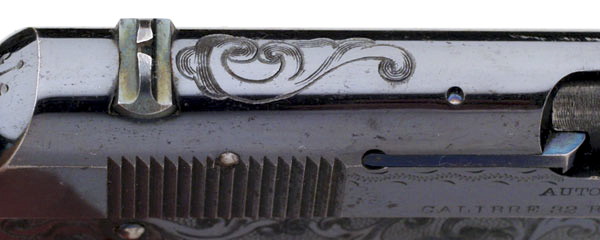 Engraving in front of rear sight, on top of slide.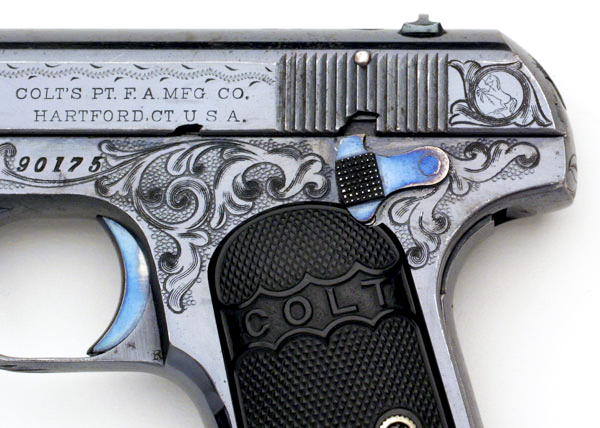 Close-up of engraving and fire blued small parts on left side.