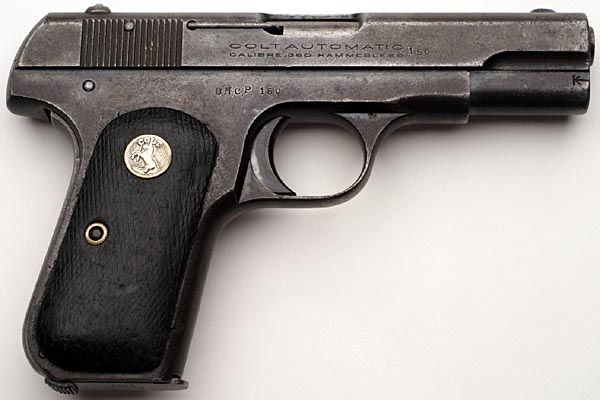 1908 Colt Model M .380 serial number 120871 No. 150 - marked B.M.C.P. 150 on the right side of the frame, above the trigger. The slide also has the number 150 stamped in front of the right slide legend. There were five shipments that account for a total of 355 pistols. This is part of the third contract of 100 pistols shipped on 6/11/35. The serial numbers of the shipment range from 118753 - 120993. These guns do not have factory lanyard loops, the safety disconnector is removed and have been numbered post-factory 106 - 205.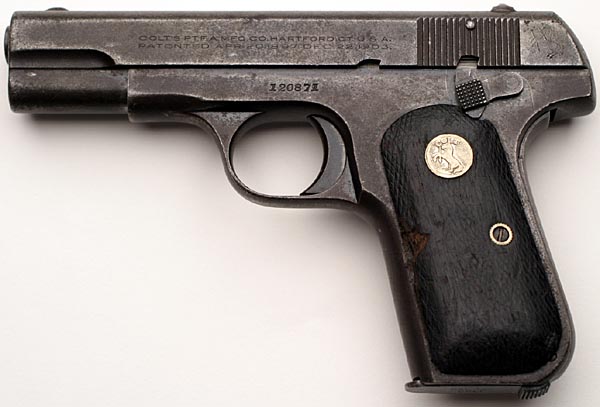 Left side of B.M.C.P. 150 (note the lack of the lanyard loop.)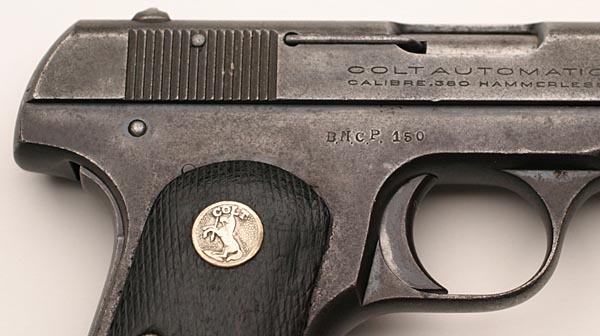 Close up of the B.M.C.P. 150 marking on the frame and the 150 marking on the slide. The earliest variations of these pistols had the markings individually stamped. The markings on later variations were applied with a roll die.