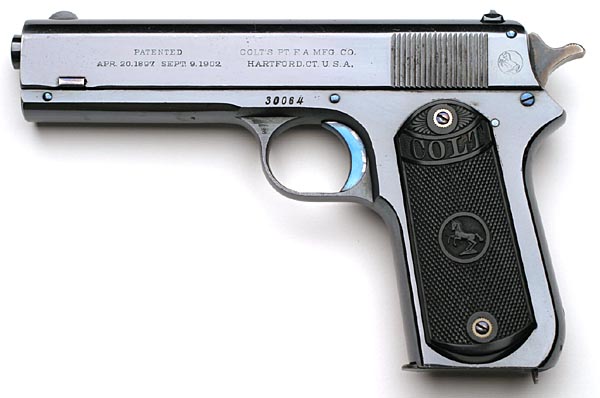 Colt 1903 Pocket Hammer Serial Number 30064 - An early Model 1903 Pocket Hammer in original condition with high polish blue and fire blue small parts. Pistol was one of three shipped to Anderson Hardware Company, Atlanta, Georgia on October 13, 1911.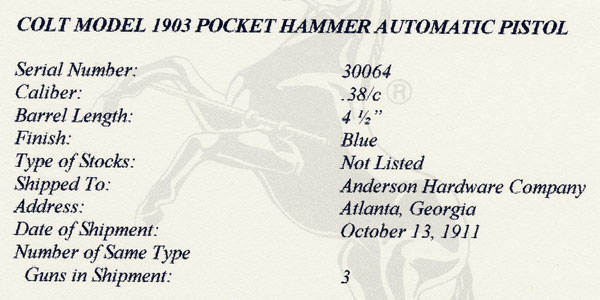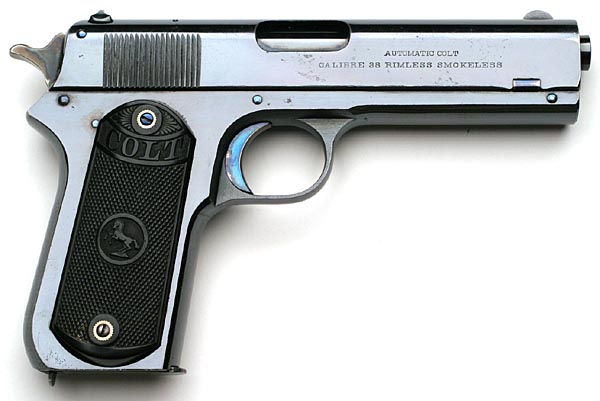 1903 Colt Pocket Hammerless - Right side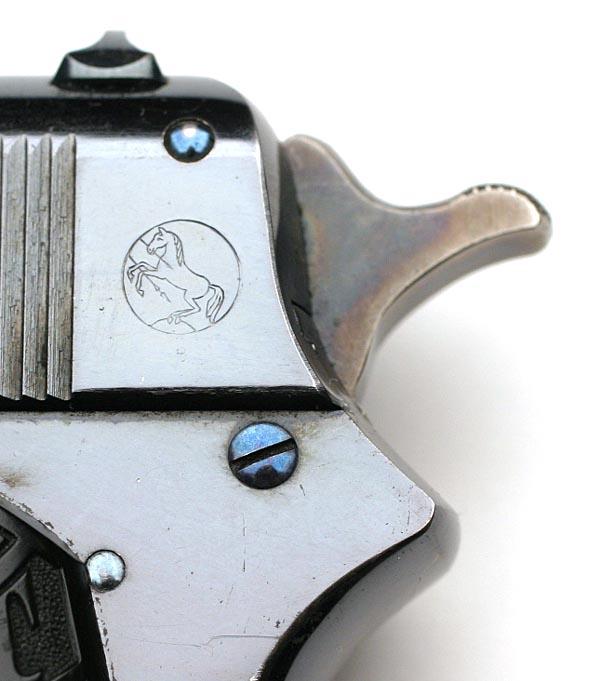 Pins and screws are fire blued.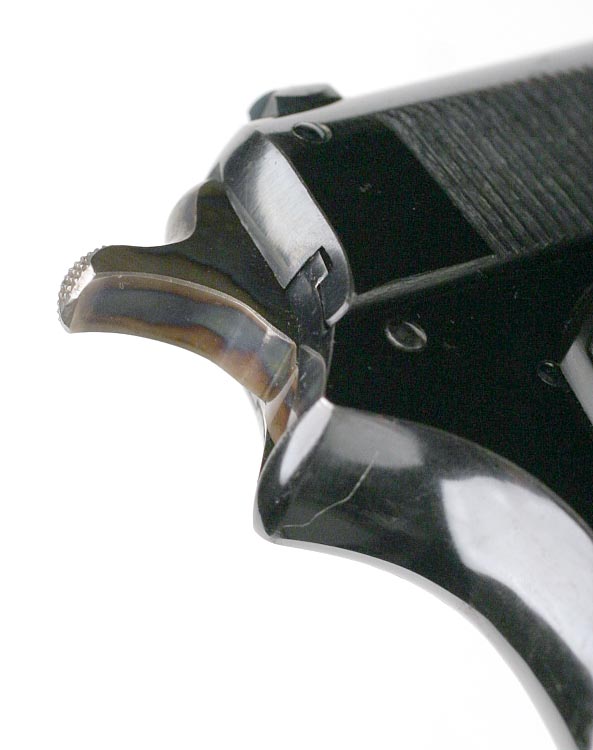 Color case hardened hammer.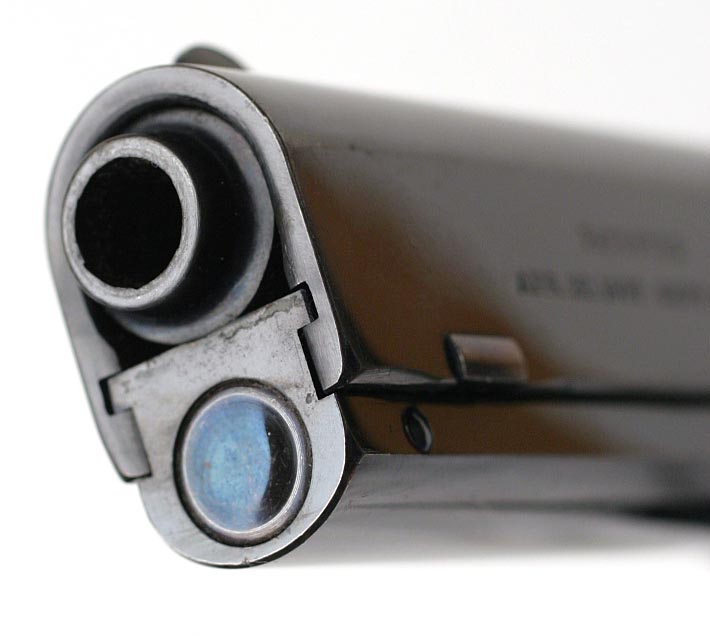 Fire blue takedown plug.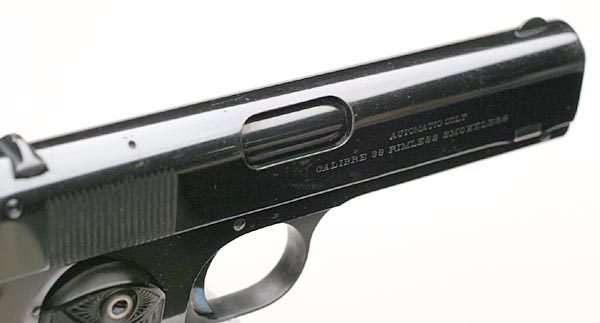 Top of slide, right side.