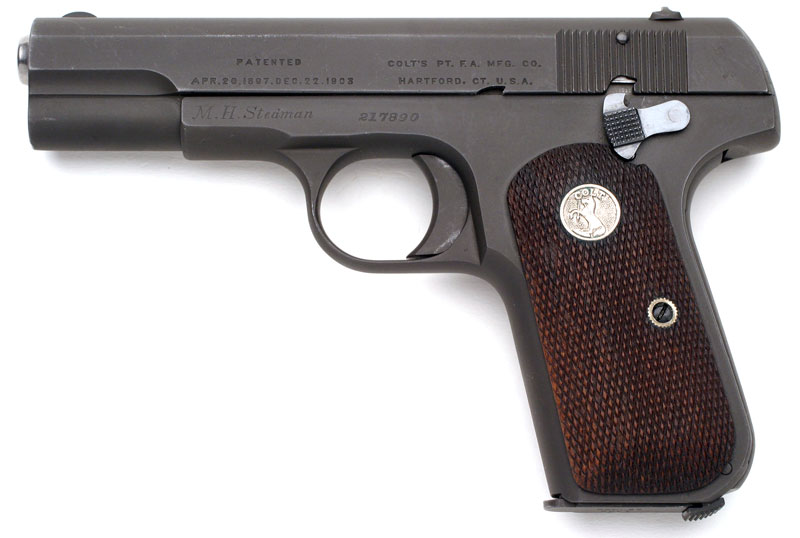 Colt Model 1903 Pocket Hammerless .32 ACP serial number 217890 (ca. 1916) inscribed to "M.H. Stedman" on left side of the frame. Pistol was shipped to Andrus & Naedele (sic. Naedle), Hartford, Connecticut on August 17, 1916 in a two gun shipment. Inscription is believe to be factory from both the style and the fact that Morgan Stedman was a Colt employee. (See February 2007 Gun of the Month for another gun shipped to Morgan Stedman). Pistol is parkerized and was presumably refinished at the factory in the 1940s. Barrel is stamped with the gun's serial number 217890 in front of the lugs. Thumb safety is blued as is the extractor. Feed ramp on frame is polished bright.
Henry Andrus (c. 1847-1934) gave up his clerkship at a local insurance company to go into partnership with Theodore Naedele as Andrus & Naedele, bicycle sales, in 1884. They also advertised custom fishing rods. The firm remained in business until 1924 or 1925, though Henry seems to have retired from active participation and is listed as custom rod maker until his death in 1934.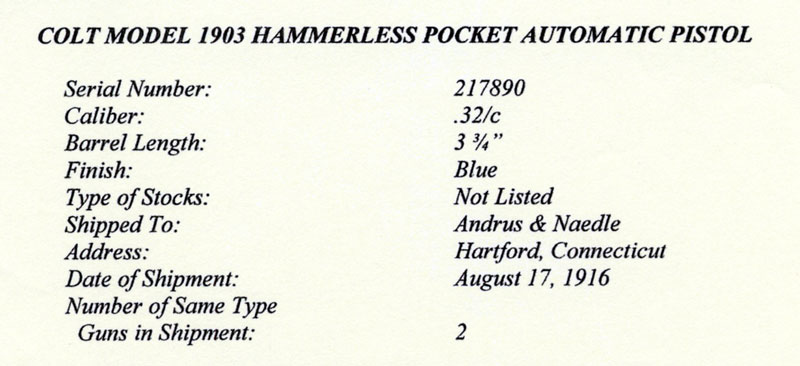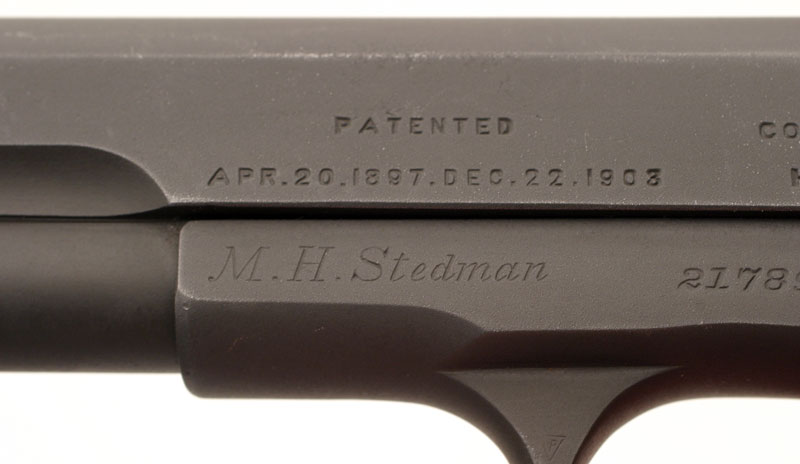 Close-up of inscription "M.H. Stedman"