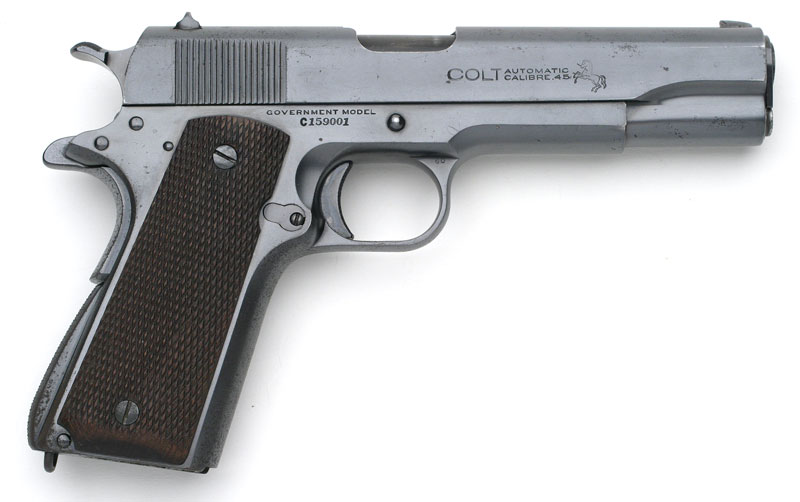 Colt 1911A1 Government Model Serial Number C159001 - Manufactured ca. 1930. Pistol is inscribed on the top of the slide between the front sight and ejection port "B.V. CLARK, UNITED STATES NAVY". Lt. Baylies Voorheis Clark graduated from the United States Naval Academy in 1930. Lt. Clark was killed during bombing practice at sea on May 23, 1941.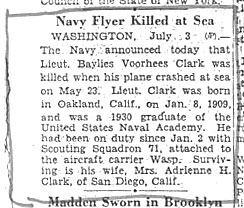 Report of Lt. Baylies Voorheis Clark's plane crash, New York Herald Tribune, July 3, 1940
0299 Delivered to VT-2, 2-T-4; White section leader, full colors (MS 48-14); small red gunnery "E" carried behind first step in 1940-? (photo SSIA); later to VS-71 aboard CV-7 Wasp: 71-S-16, Yellow section leader, full colors with Neutrality star (Don Greer, SSIA centerfold); lost with VS-71 on 5/23/41 at 07:17 during bomb practice at sea. Left floatation bag was released at 5000-ft, crew bailed out. Lt. B. V. Clark (pilot) missing and listed as killed, H. G. Bradshaw, RM1c (NAP) parachuted safely, and Rm1c.P.R.Schiavone suffered minor injuries. [source]
Both Lt. Clark and his wife were avid shooters and pilots and following his death, his wife went on to teach flying for the Navy.
Colt letter indicates it was shipped with one other gun to W. H. Hoegee Company, Los Angeles, California on April 2, 1930.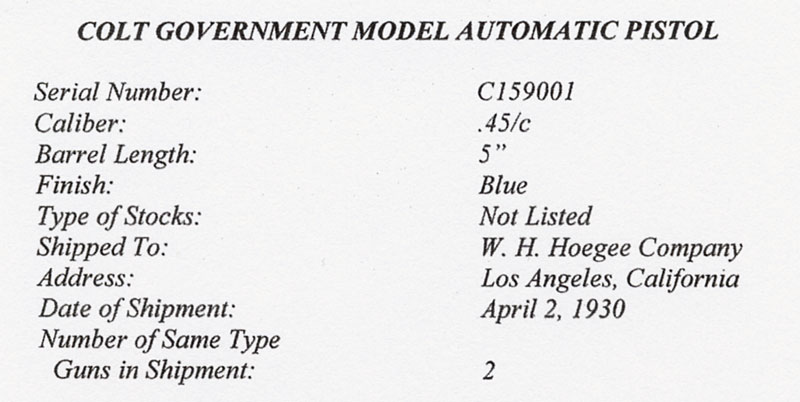 The top of the frame is marked with the G marking, indicating it was left over from the 1924 military order. The barrel is marked "P" and "S" on the left side of the lug.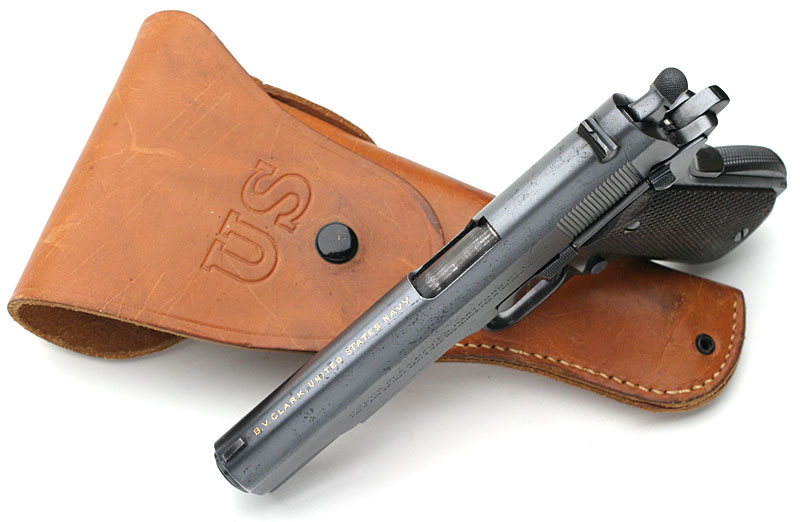 Colt Government Model with accompanying US marked brown leather holster.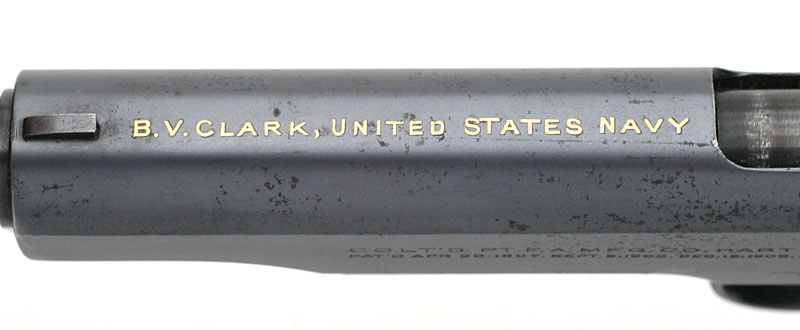 Close-up of gold inlay on top of slide between front sight and ejection port. Front sight is a target type sight.

Baylies Voorheis Clark from the United States Naval Academy yearbook "The Lucky Bag of 1930."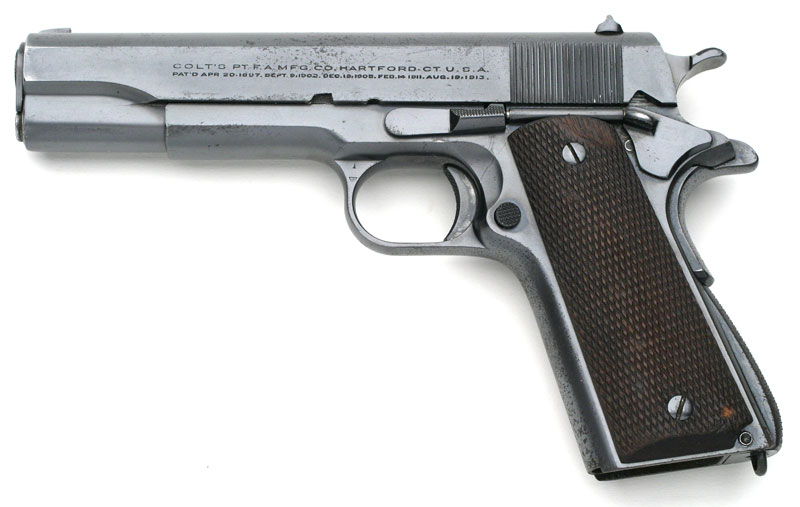 Left side slide markings.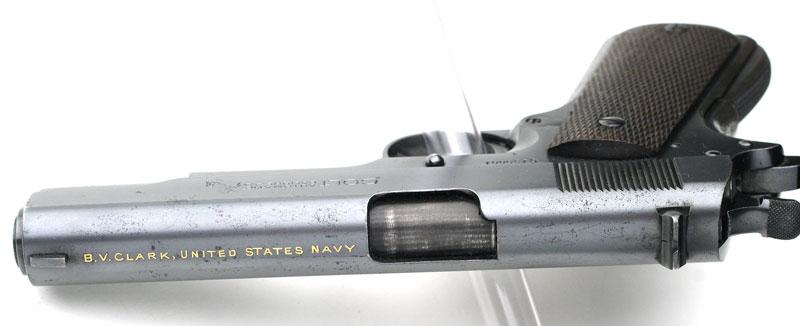 Top of slide view.