Gun of the Month
Annual Archive
---
Coltautos.com Gun of the Month - July 2009
Early Pre-War .22-.45 Service Model
Conversion Unit - SN U29
Shipped to the National Matches, Camp Perry, Ohio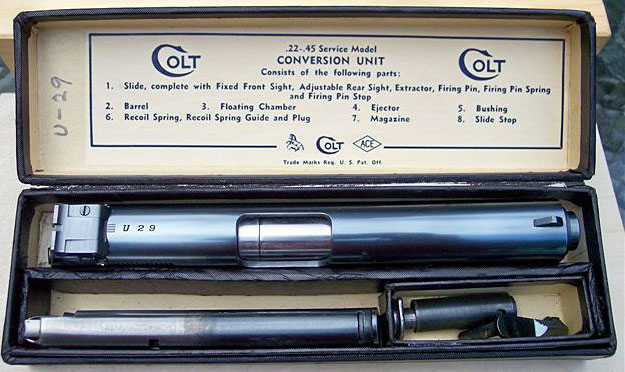 R. DiFlorio Collection
Early Pre-WWII (ca. 1938) Numbered Conversion Unit serial number U 29 complete with original numbered box and all accessories. Two tone magazine with "Service Model" designation on the floorplate.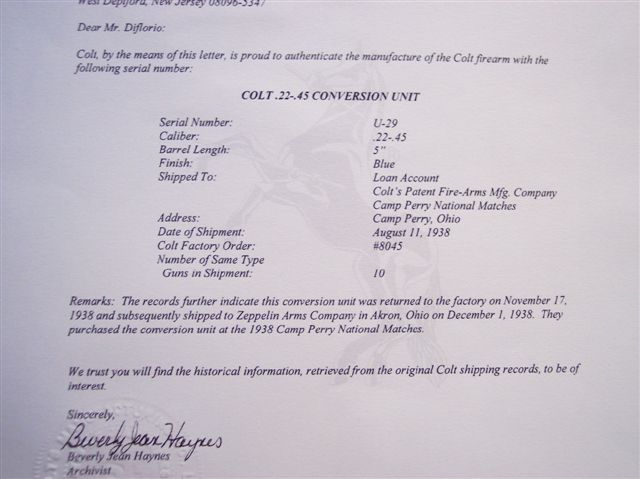 Factory records indicates that the unit was charged to Colt's Loan Account and shipped to the National Matches, Camp Perry, Ohio on August 11, 1938. (Also see U 21 which was in this same Camp Perry shipment of 10 units.) This was processed on Colt Factory Number 8045 and was one of 10 units in shipment. The records further indicate this conversion unit was returned to the factory on November 17, 1938 and subsequently shipped to Zeppelin Arms company in Akron, Ohio on December 1, 1938. They purchased the conversion unit at the 1938 Camp Perry National Matches.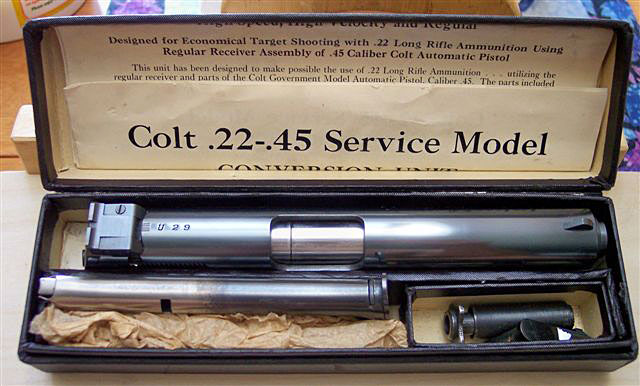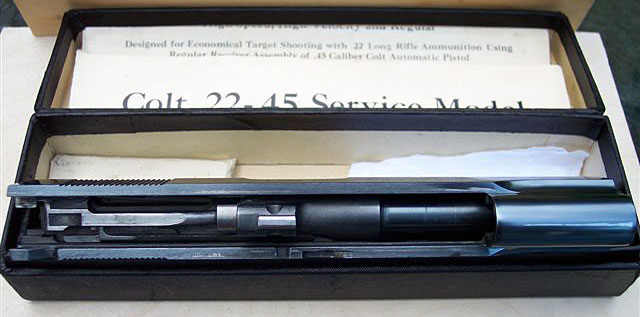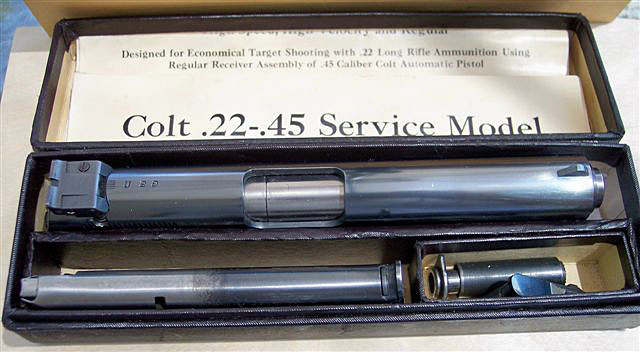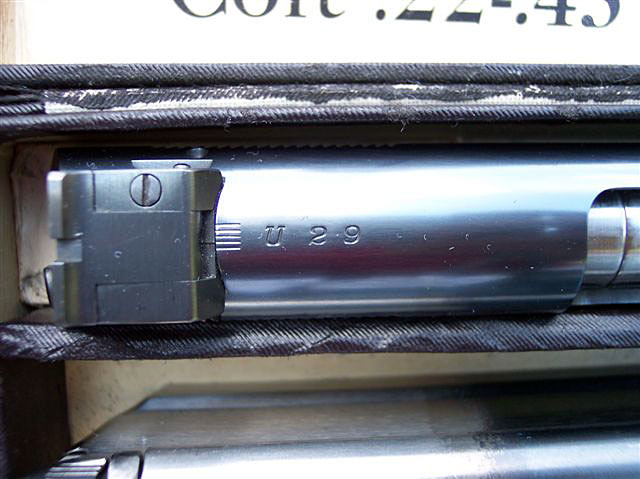 Top view of rear sight and numbered slide.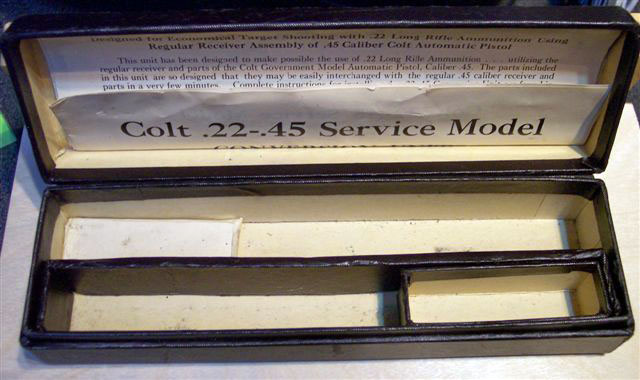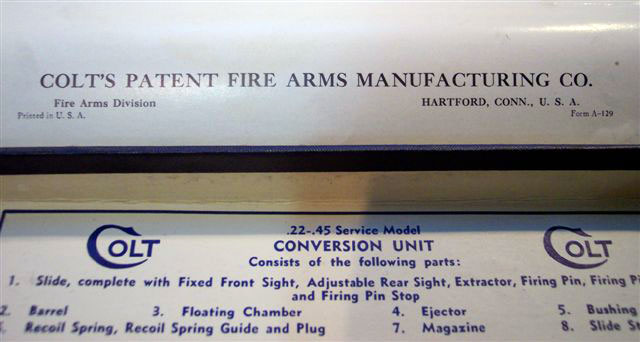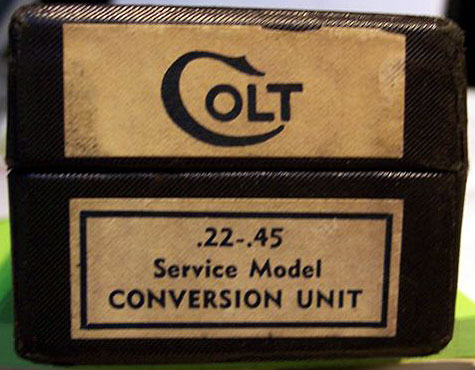 Photos of conversion unit box showing internal and external labels.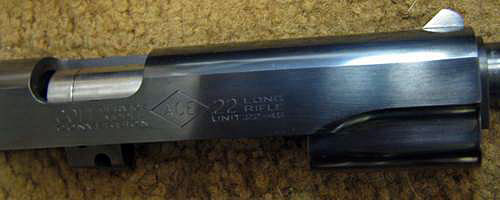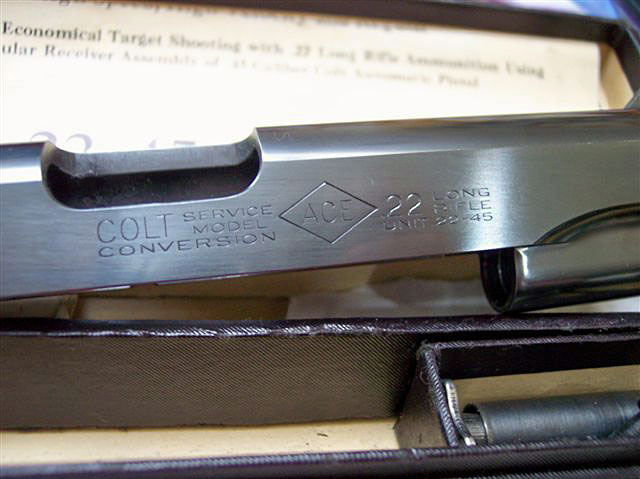 Right side of slide.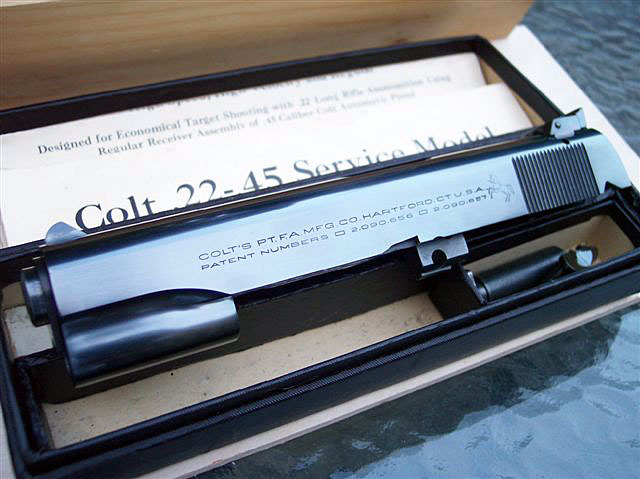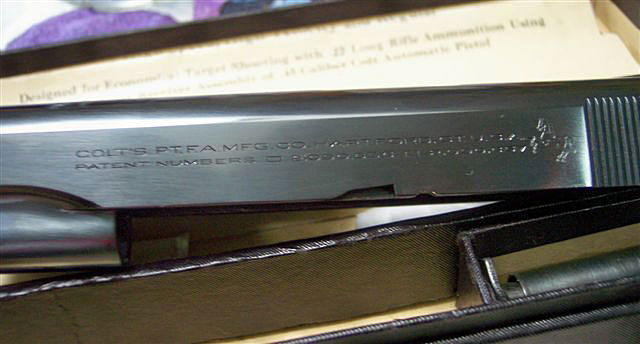 Detail of left side slide markings.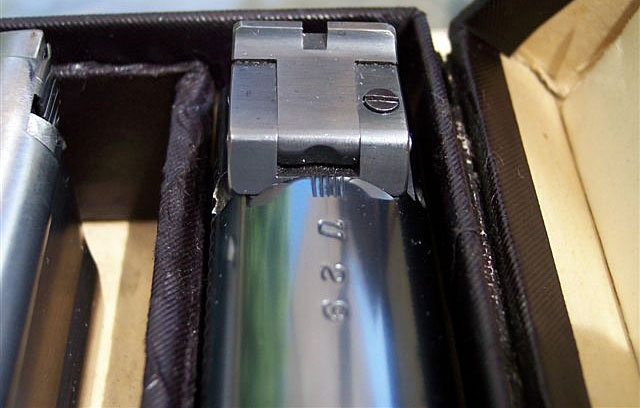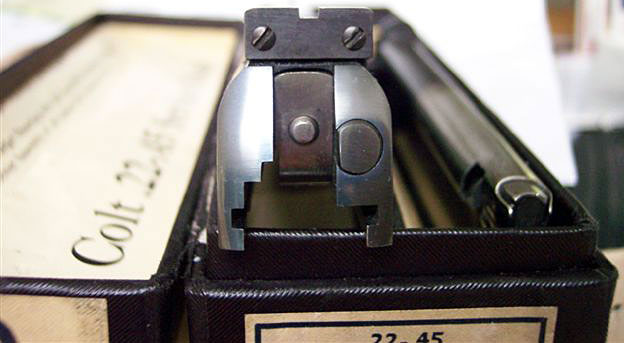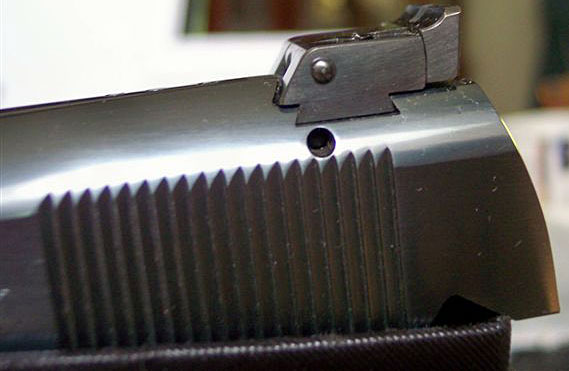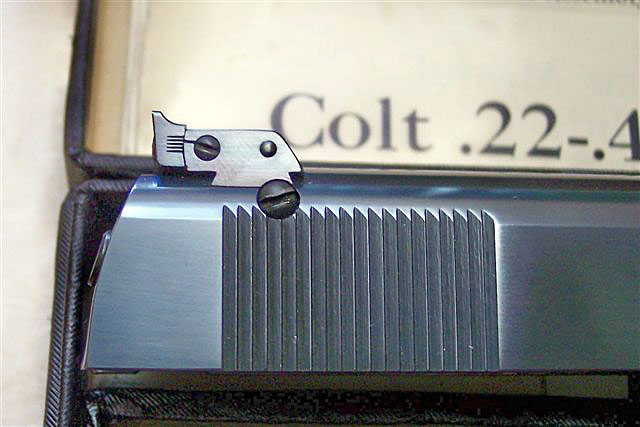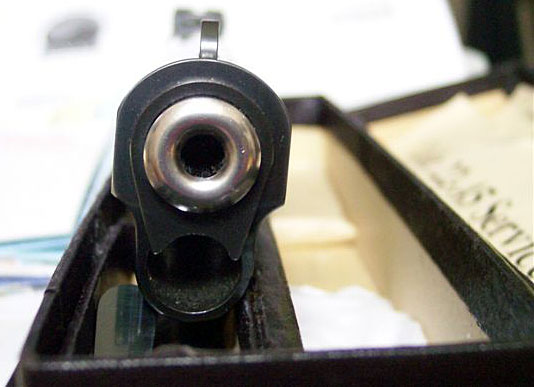 Sights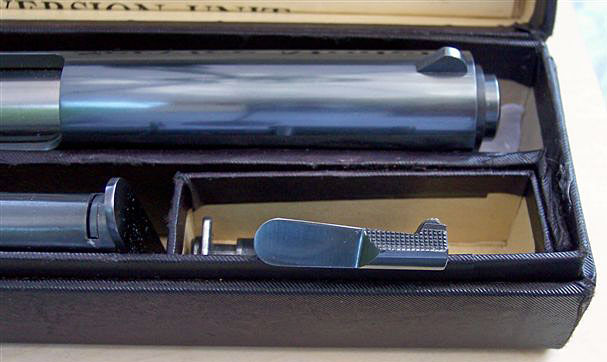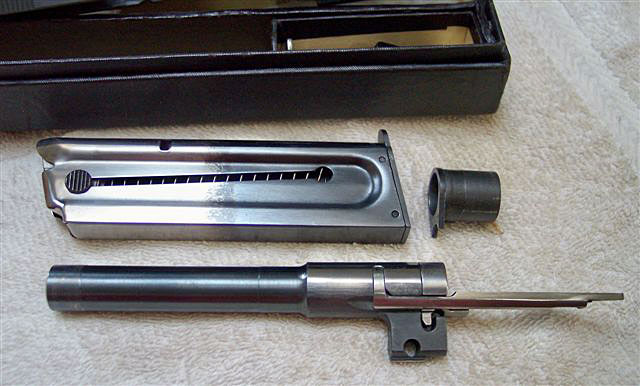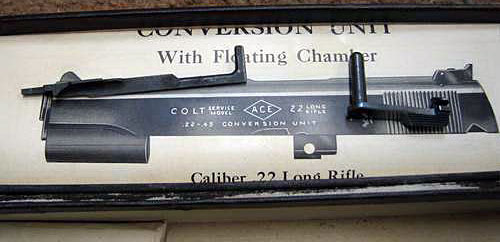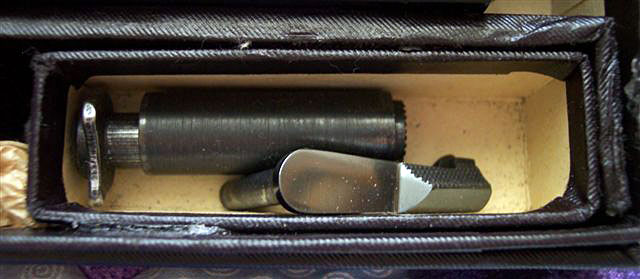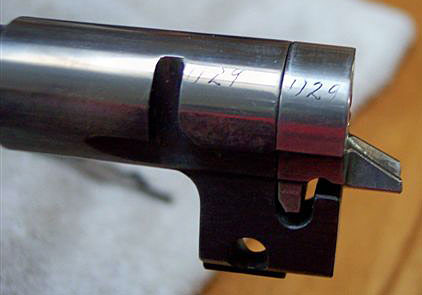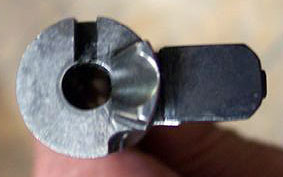 Parts - note how barrel and floating chamber are numbered to match the serial number on the top of the unit.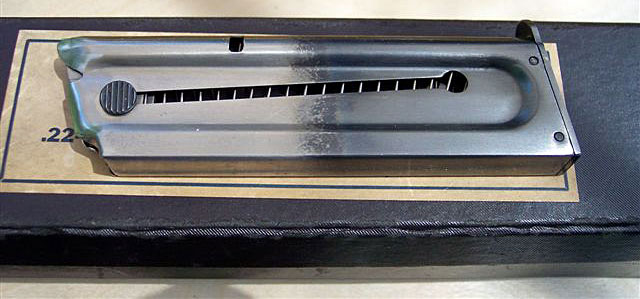 Service Model Ace two-tone magazine.