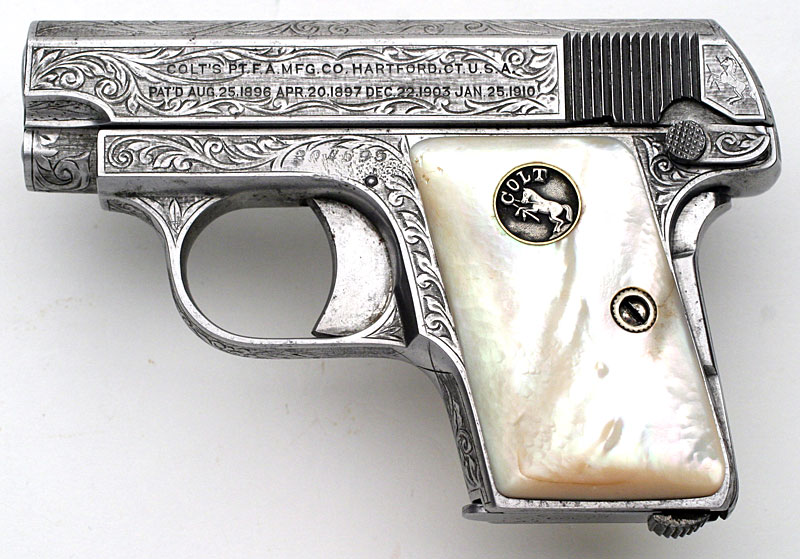 Colt Model 1908 Vest Pocket Model Serial Number 204695 - One of five guns shipped to Murta Appleton, Philadelphia, PA for William H. Gough on May 21, 1919, returned to Colt and reshipped to Murta Appleton on July 2, 1919. The other four pistols were also silver plated and fitted with mother of pearl grips (See January 2003 Gun of the Month for another example from this five gun shipment.) This pistol has full factory "C" coverage, is silver plated and is fitted with mother of pearl grips with recessed medallions. The work was processed on Colt factory order number 1110/5.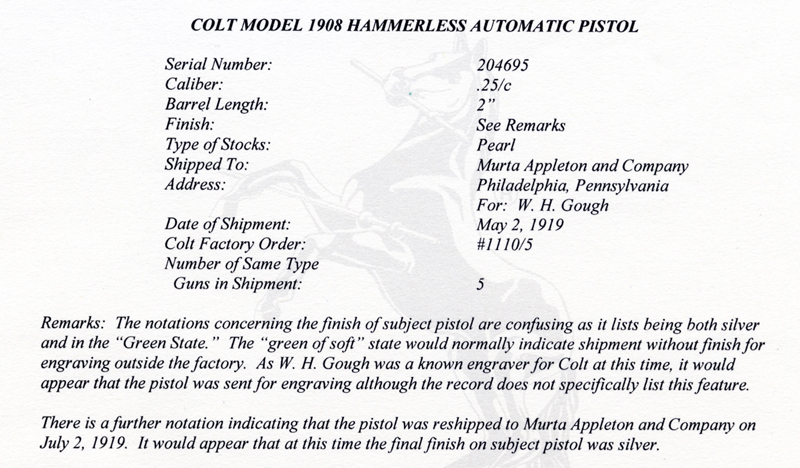 Remarks: The notations concerning finish of subject pistol are confusing as it lists being both silver and in the "Green State". The "green or soft" state would normally indicate shipment without finish for engraving outside the factory. As W.H. Gough was a known engraver for Colt at this time, it would appear that the pistol was sent for engraving although the record does not specifically list this feature.
There is a further notation indicating that the pistol was reshipped to Murta Appleton & Company on July 2, 1919. It would appear that at this time the final finish on subject pistol was silver.
For other factory engraved Colt Vest Pocket pistols by William H. Gough, See:
Gun of the Month - December 1998
Gun of the Month - January 2003
Gun of the Month - January 2010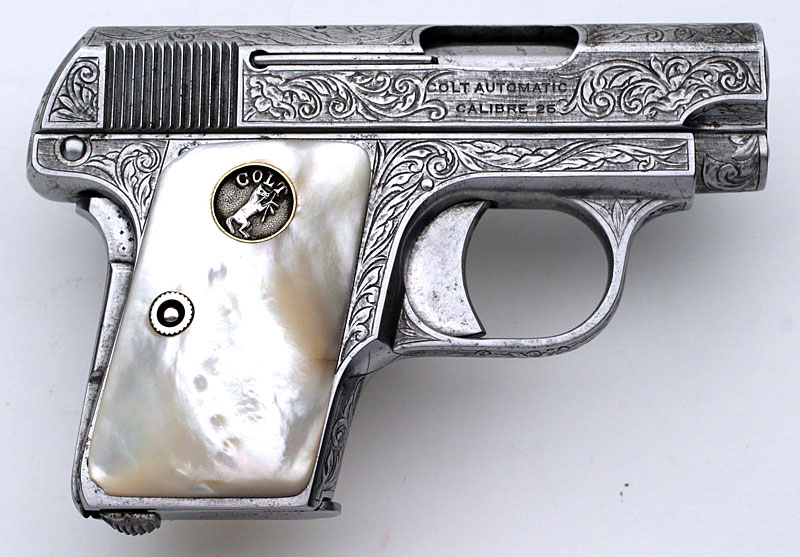 Right side of 204423.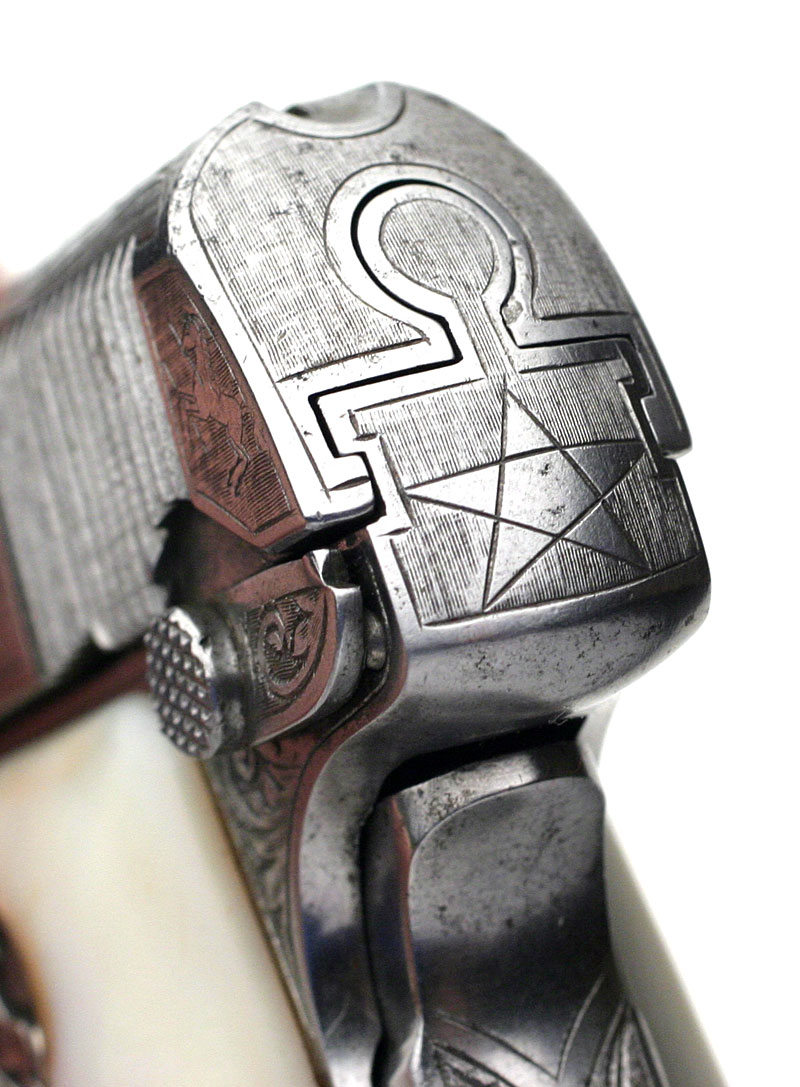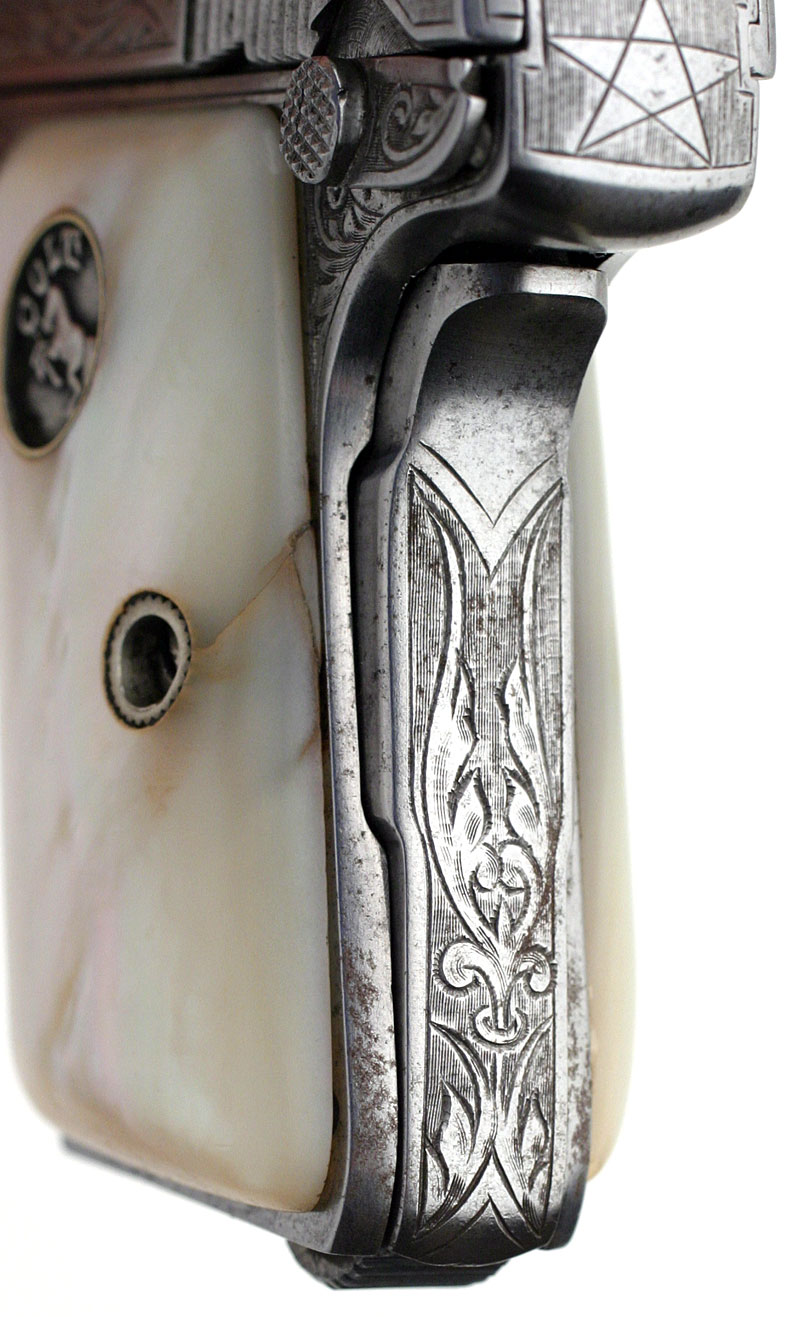 One distinctive style used by Gough is the presence of a five pointed star on the rear of the frame. This is also present on other known examples of Gough's work.