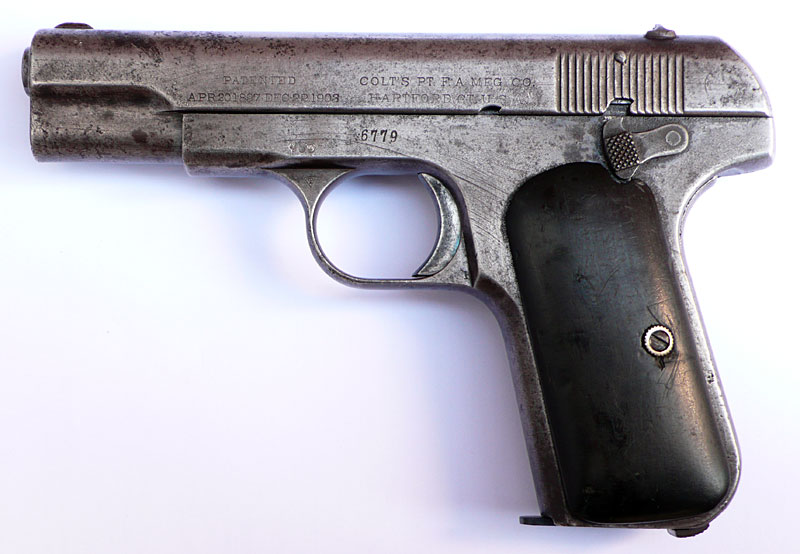 Daniel Stanek Collection
Colt Model 1908 Pocket Hammerless .380 ACP Serial Number 6779 - Produced in late 1910 and sold to Mariano Marina, address unavailable, shipped to Martin Kohn, Havana, Cuba on January 17, 1911. Pistol was purchased in the Czech Republic. Gun has turned gray, safety screw is missing, grips are wooden and completely smooth. Receiver, slide and barrel are marked with German (post WWII) C.I.P. proof marks – eagle over N. On the right side of the receiver, just behind the safety screw hole is an interesting mark – the letters "S" and "R" inside an ellipse.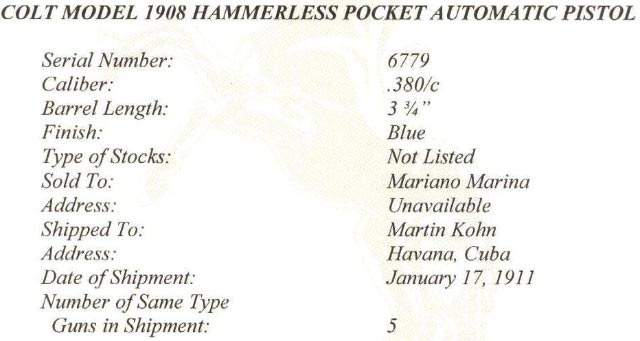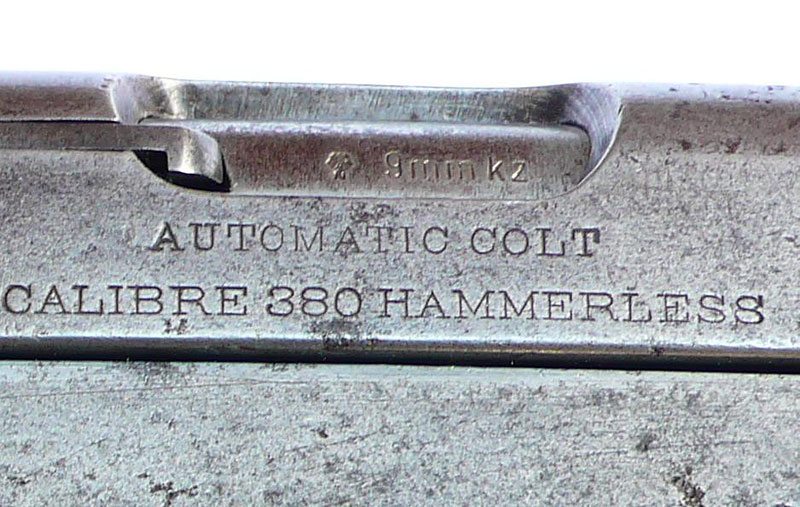 Barrel is marked "9mm kz"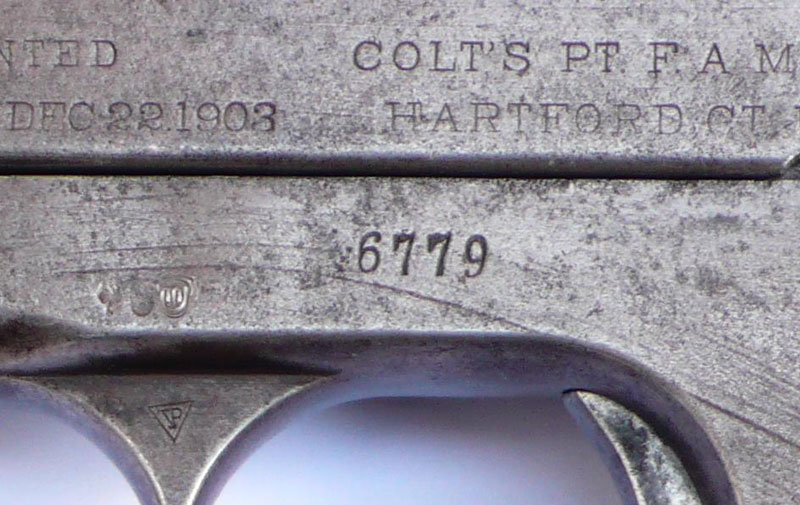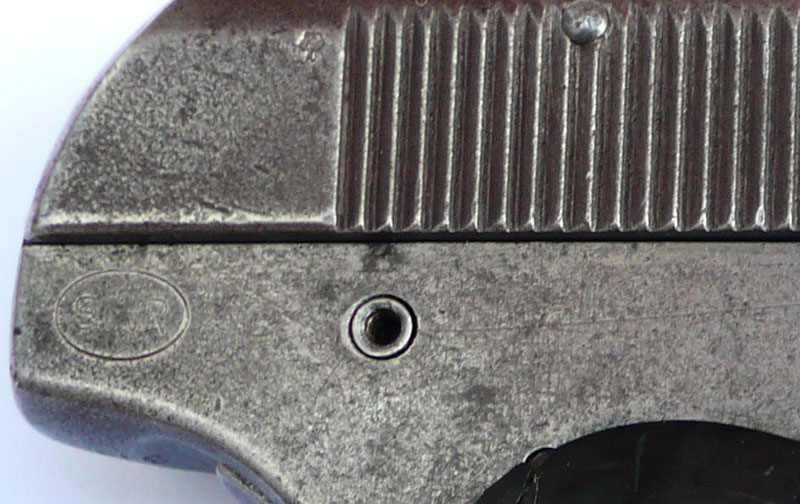 "S" and "R" marking in an ellipse on the right rear of the slide.