Colt Woodsman Second Series Model .22 LR - Woodsman 2nd Series Match Target .22 LR 4.5" Blue, Serial Number 132722-S (1953) Angelo Bee Engraved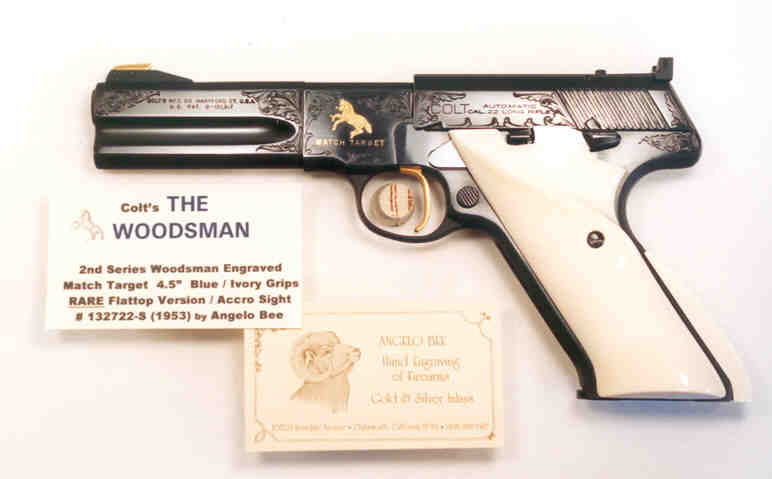 Woodsman 2nd Series Match Target .22LR 4.5" Blue, 99.8%, SN#132722-S (1953) Angelo Bee (master engraver more noted for his Browning work) engraved (not factory) and documented with mint non-checkered elephant IVORY grips w/thumbrest, mint bore, correct magazine, Xerox 'Flattop' instruction sheet, no test target, IVORY grip adapter(1), no box. Engraving coverage approximates 70% of possible flat surface with an exquisitely detailed Gold Rampant Colt in relief above Gold recessed 'Match Target' letters on left side of frame with an equally exquisitely detailed Gold Bald Eagle with silver head and tail feathers in relief attacking a target bullseye with its' talons on the right side of frame above and in front of Gold recessed Serial # figures. A Gold trigger and Gold front sight blade accentuate the effect. Not overdone! Gun features the new-in-1953 Accro rear sight with 'Flattop' slide -- these 'Flattop' models were produced from mid-1953 to end of production of the 2nd Series guns in 1955 and are much scarcer and harder to find than the earlier Coltmaster rear sight models because Colt's was making very few Woodsmans at the time. Comes with Angelo Bee signed certificate of engraving origin and Angelo Bee business card and professionally framed and professionally photographed slightly larger-than-life-size photographs of both sides and Colt Custom Shop french-fitted display case (mint in original box with key) with maroon velvet interior that really shows off the gun. Gun is strikingly MINT, beautifully done and easily a centerpiece for any Woodsman Collection!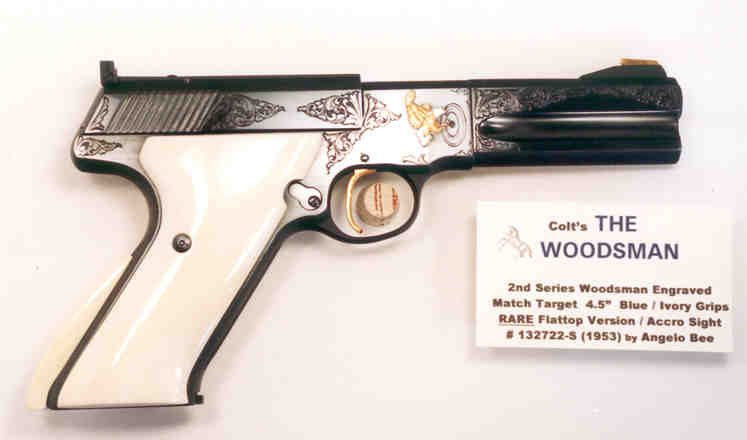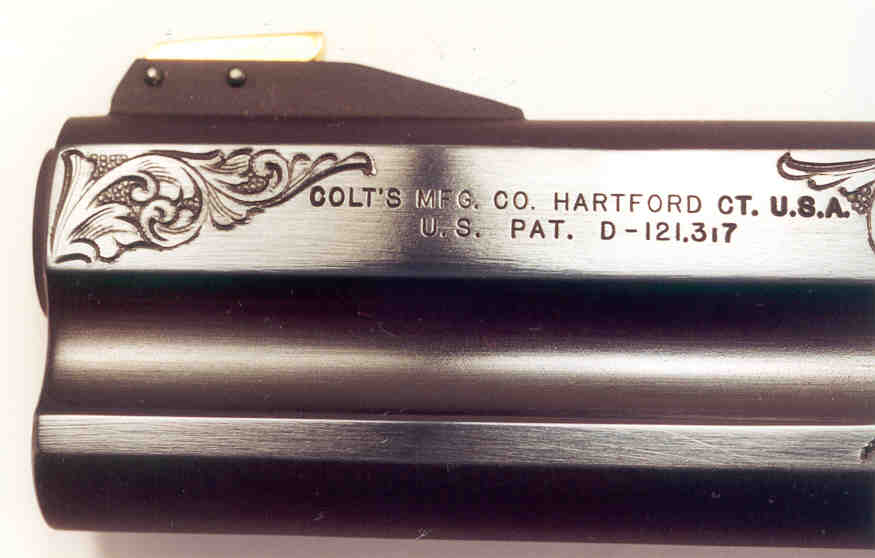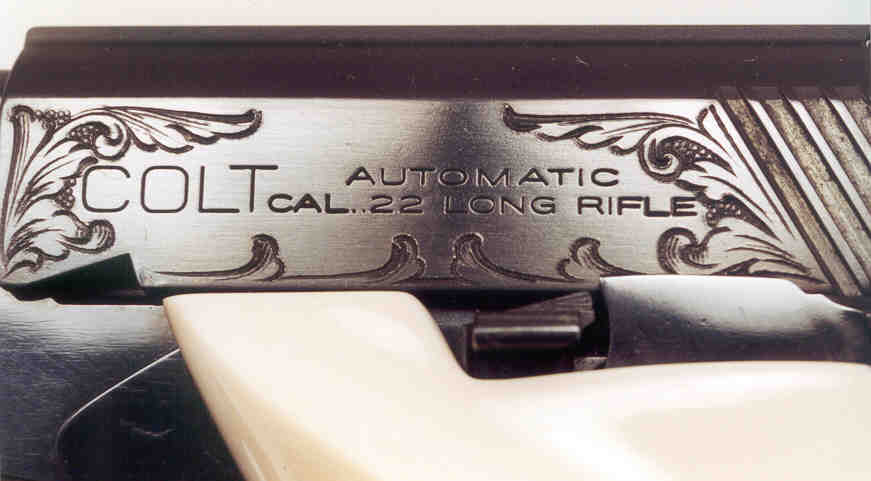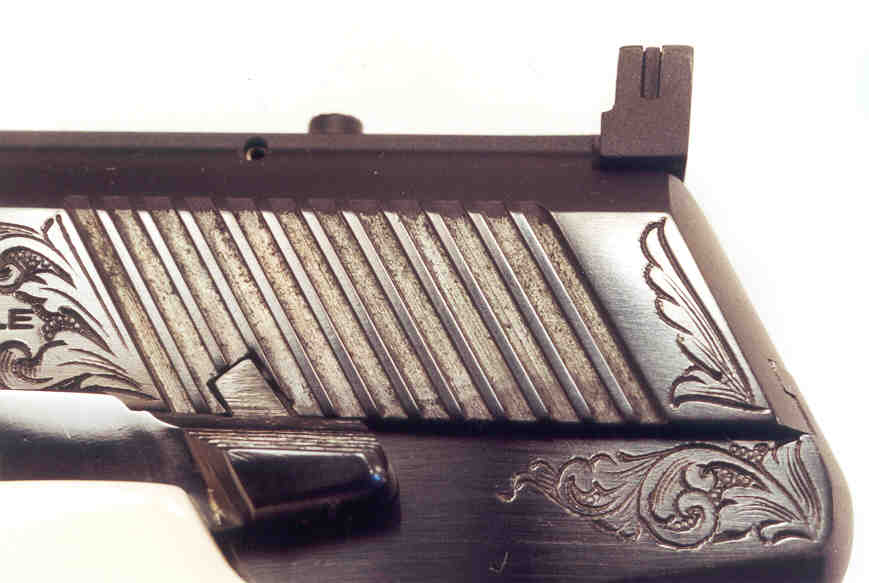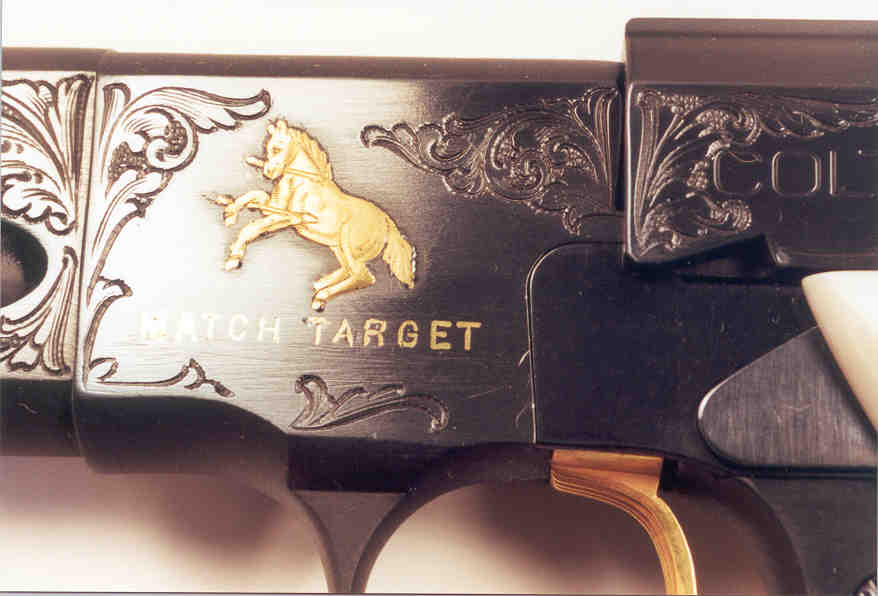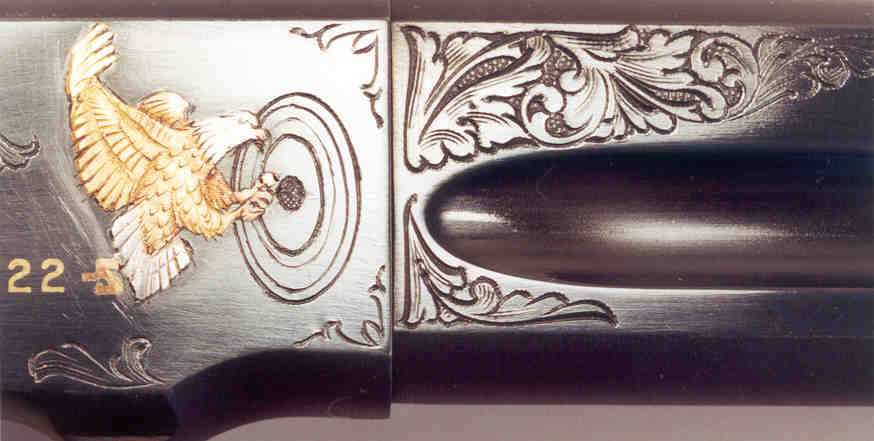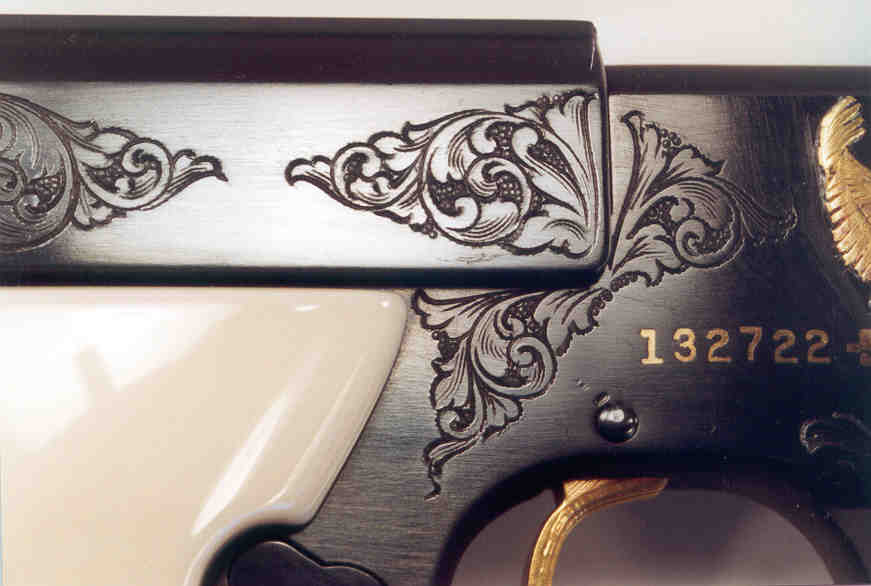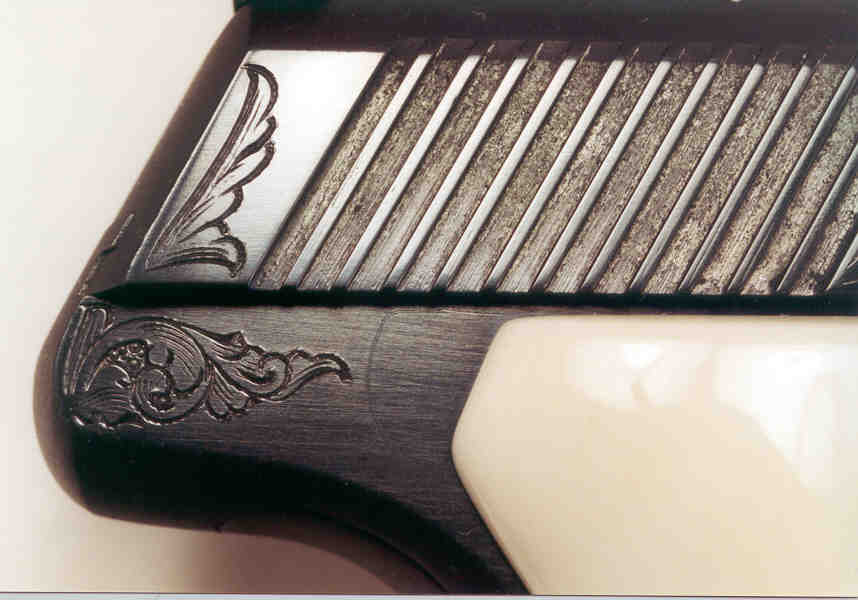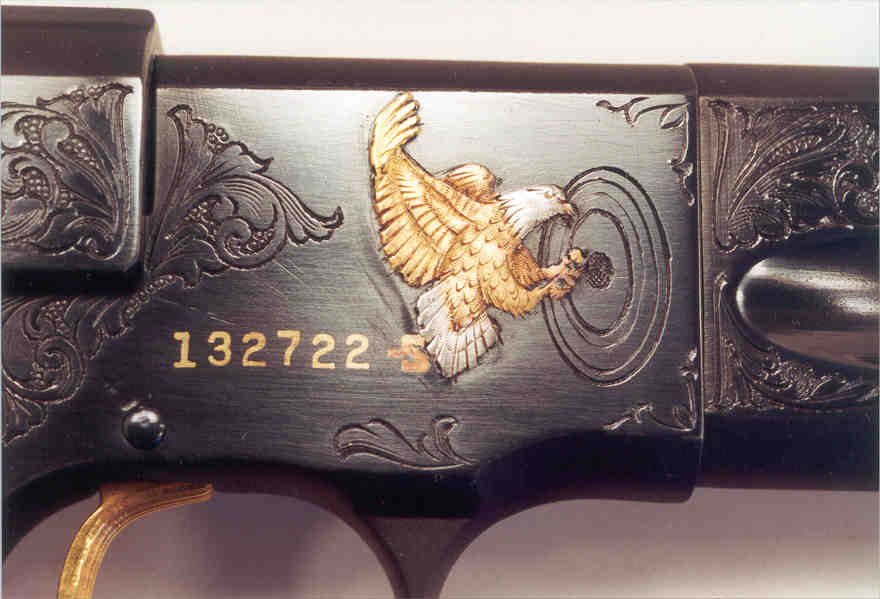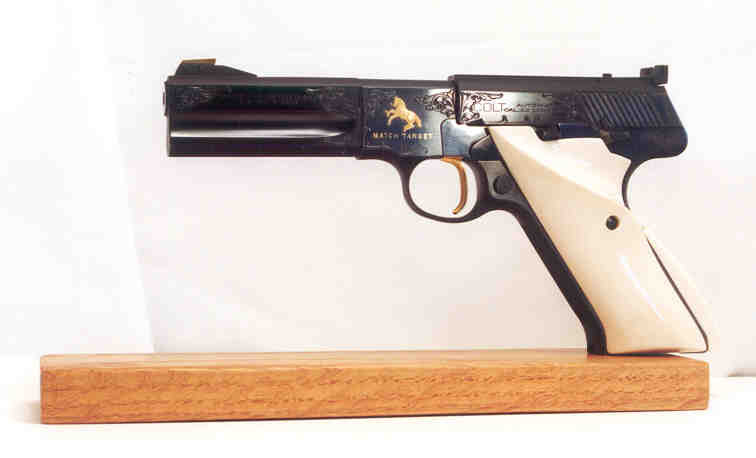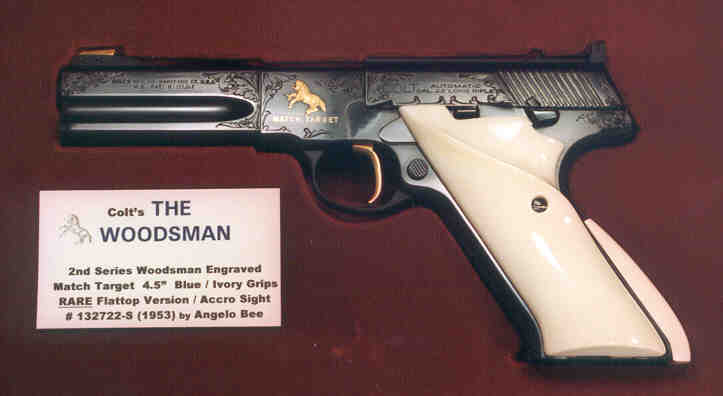 Gun in display case.