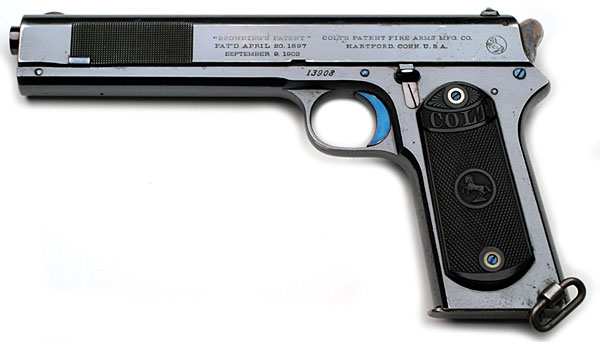 Colt Model 1902 Military .38 ACP Serial Number 13908 - This pistol was manufactured late in 1903. Finish is high polish blue with fire blue small parts and checkered black hard rubber grips. The hammer and lanyard loop are color case hardened. It is one of approximately 3200 guns with the early style "nail file" type checkered front slide serrations.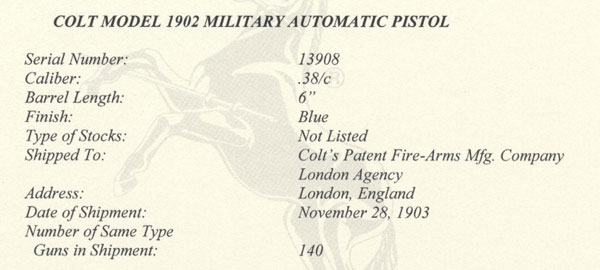 Factory letter indicates that this pistol was shipped on November 28, 1903 to Colt's Patent Fire-Arms Mfg. Company, London Agency, London England.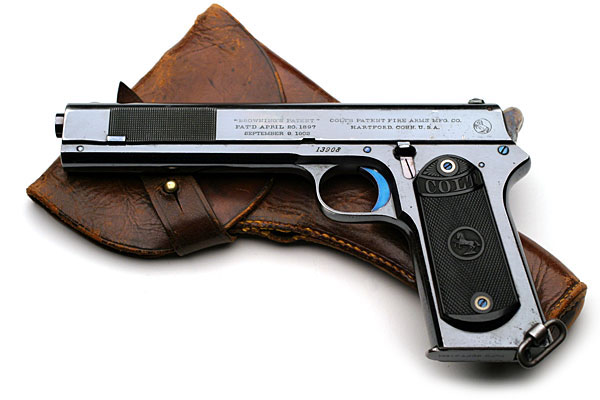 Accompanying this pistol is an early period British style leather flap holster.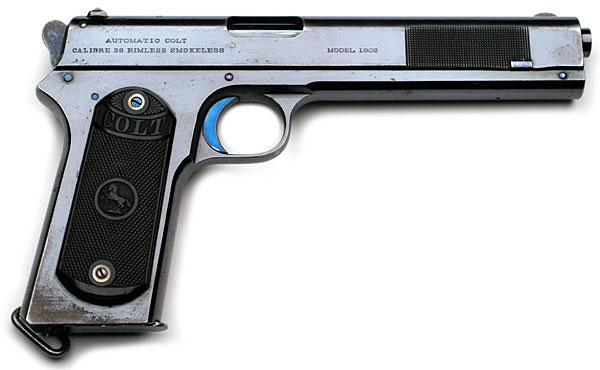 When the early style slide serrations were relocated to the back of the slide, the "BROWNING'S PATENT" (left side) and "MODEL 1902" (right side) slide markings were no longer used.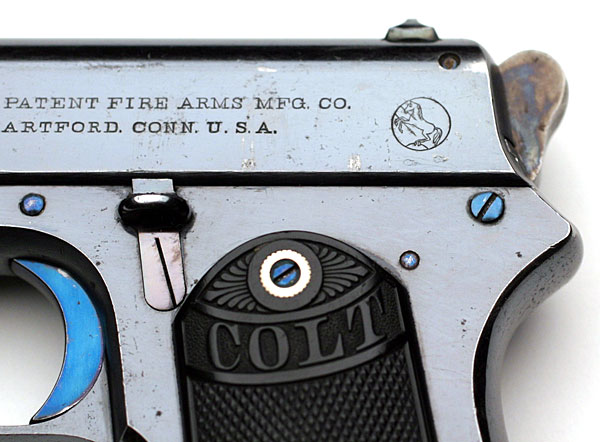 The September 9, 1902 patent covered several features, but the most significant improvement was the slide lock device. The concept surrounding this John Browning designed modification was utilized by Browning in the design of the Model 1911. The split slide locks were used to create tension on the groove in the frame. This variation was used until early 1907. Notice the two tiny British proof marks on the slide under the Rampant Colt. These proofs do not appear on the frame or barrel.

The takedown hole (which was no longer needed to disassemble the gun due to the modifications as specified in John Browning's September 9, 1902 patent) remained as part of the standard machining process at Colt until late 1908.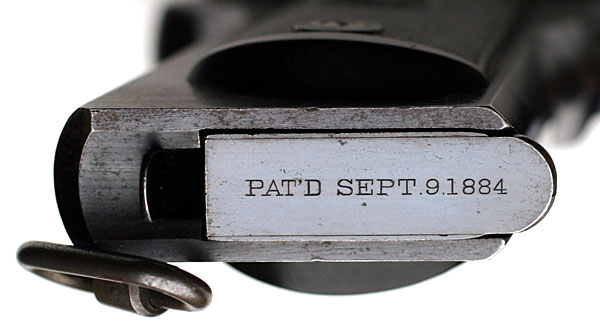 Second style 1902 Military magazine, full blue, marked "PAT'D SEPT.9.1884". The earliest style of 1902 Military magazines were nickel plated. In the high 13000 serial number range, the nickel magazines were replaced with full blue variations with the same patent marking. In 1905 inthe 12000 serial number range, the patent date was omitted.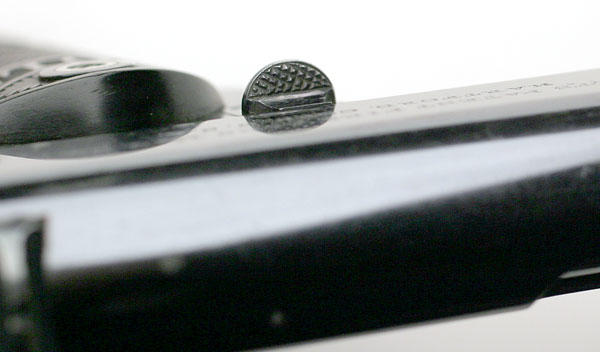 Top view of early slide lock showing hand checkering.
Early style round case hardened hammer with hand cut checkering.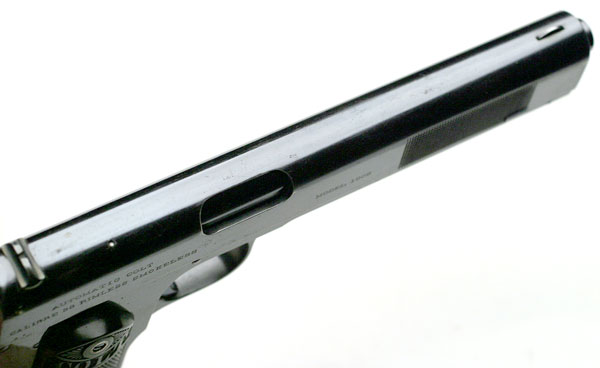 High polish blue finish on top of slide.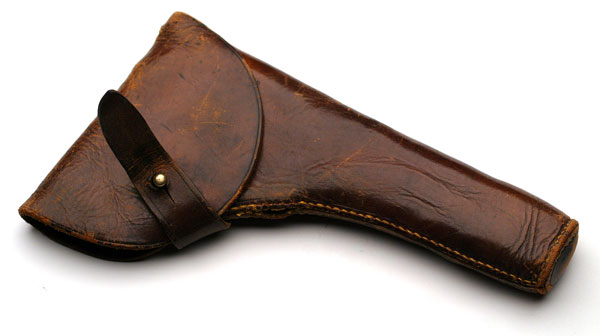 Original British brown leather holster.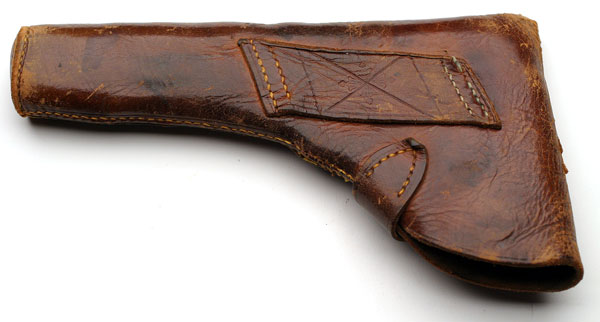 Rear view of British holster.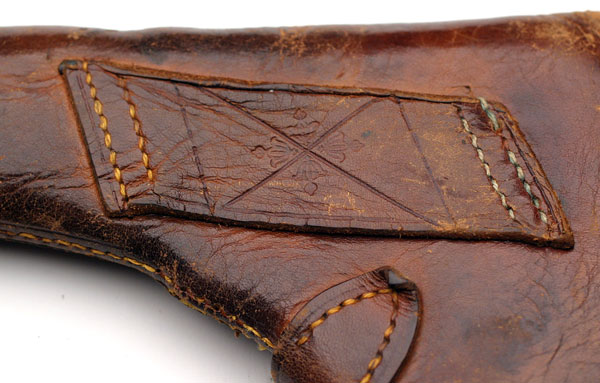 Close-up of markings/design on belt loop.