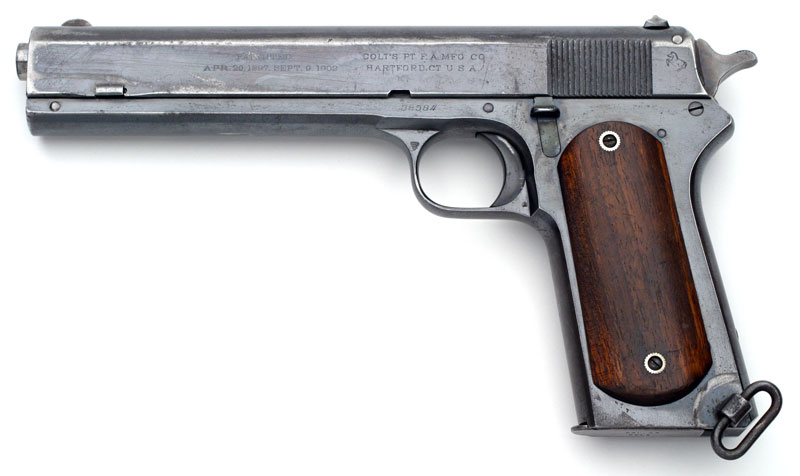 Colt Model 1902 Military .38 ACP Serial Number 38584 - This pistol was manufactured late in 1916 and is one of thirteen pistols recorded as having been shipped with factory smooth walnut stocks. Finish is polish blue with blue small parts and smooth walnut stocks. The hammer and lanyard loop are color case hardened. Research indicates that The letter indicates this pistol was shipped to R.W. Sorensen on May 18, 1916 in a one gun shipment and was processed on Colt Factory Order number 286. (see below)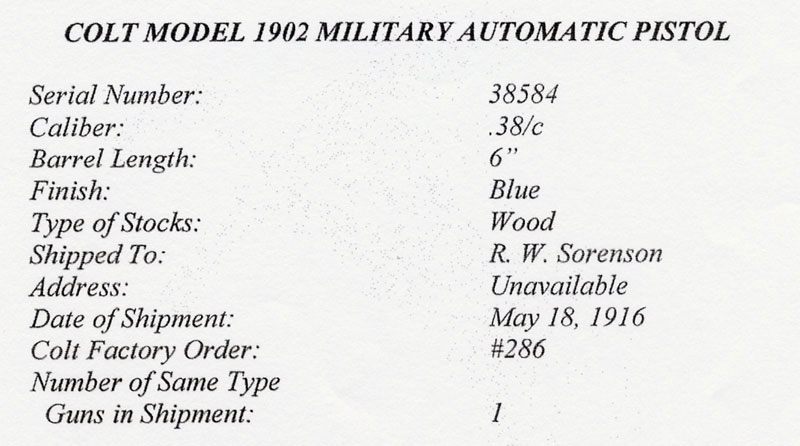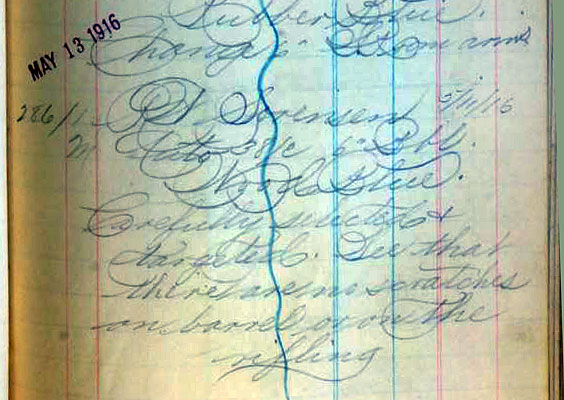 "MAY 13, 1916 - 286/1 - R.W. Sorensen 5/11/16
M Auto 38/6 6" Bbl
Wood Blue
Carefully selected +
targeted. See that
there are no scratches
on barrel or on the
rifling"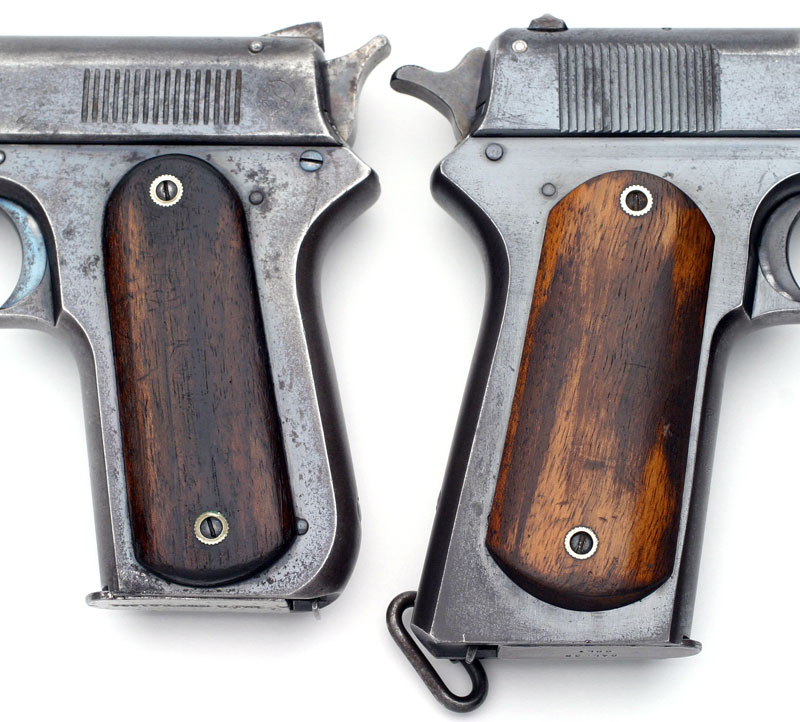 Some collectors think that the walnut grips on the Model 1900 (left) are the same size as the grips on the Model 1902 (right). From this photo comparing the two, it's obvious that while the M1902 factory smooth wood grips are slightly more substantial than those found on the Model 1900, the distances between the screw holes are the same.

When the early style slide serrations were relocated to the back of the slide as on this pistol, the "BROWNING'S PATENT" (left side) and "MODEL 1902" (right side) slide markings were no longer used. The September 9, 1902 patent covered several features, but the most significant improvement was the slide lock device. The concept surrounding this John Browning designed modification was utilized by Browning in the design of the Model 1911. The earliest examples have split slide locks which were used to create tension on the groove in the frame. This later type was used from 1907 forward.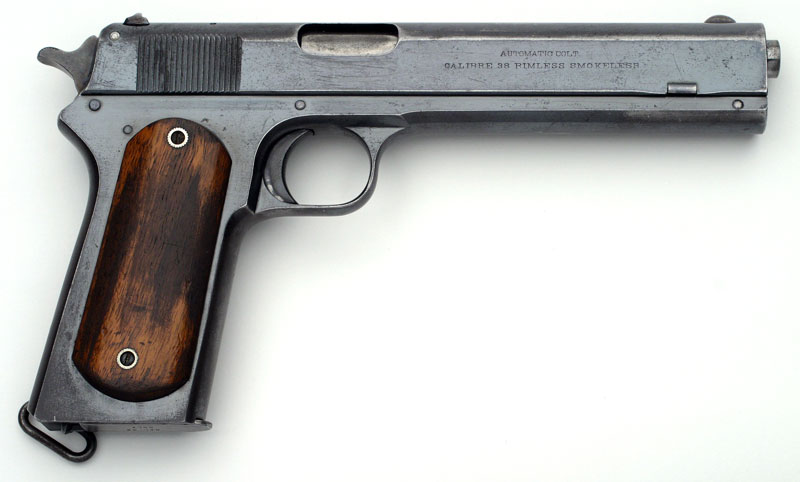 Right side view. Late style spur style case hardened hammer with checkering.

This example does not have the takedown hole (which was no longer needed to disassemble the gun due to the modifications as specified in John Browning's September 9, 1902 patent) remained as part of the standard machining process. This takedown hole disappeared in 1908.
Late style 1902 Military magazine, full blue, marked "CAL .38" over "COLT" on the base plate The earliest style of 1902 Military magazines were nickel plated. In the high 13000 serial number range, the nickel magazines were replaced with full blue variations with the same patent marking. In 1905 in the 12000 serial number range, the patent date was omitted.