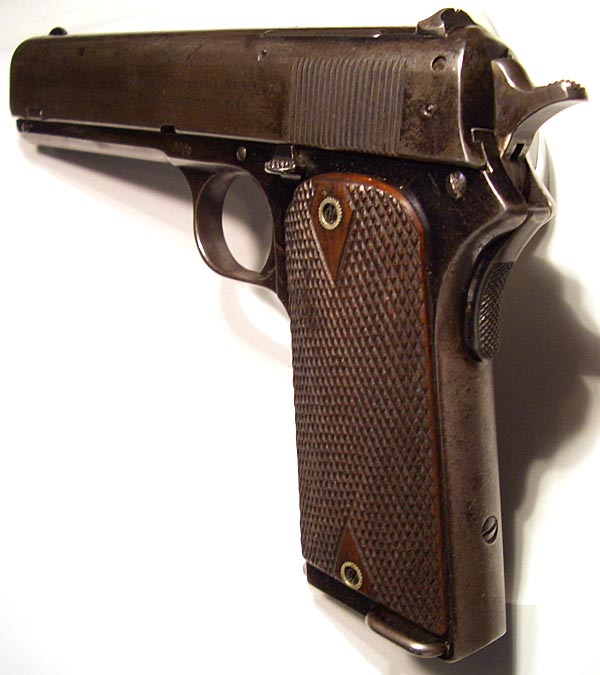 Private Collection

Model 1907 Military Serial Number 206 - .45 cal. No. 1 -207 (inclusive) Modified hammer, Nearly vertical ejection. Auto Indicator to show that chamber is loaded, auto safety, strengthened stirrup, and lengthened trigger stirrup pin. Shipped September 21, 1908 to the Commanding Officer, Springfield Armory. Note the lanyard loop. This pistol maintains the original M1907 features and was not altered by Colt.

Frame has two cracks above front pin. This example was not inspected by Major Kenneth Morton (K.M.) but has the letter "J" stamped after the serial number. Another source indicates that Colt manufactured two additional pistols as spares, serial numbers 206 and 207, that were sold on the commercial market.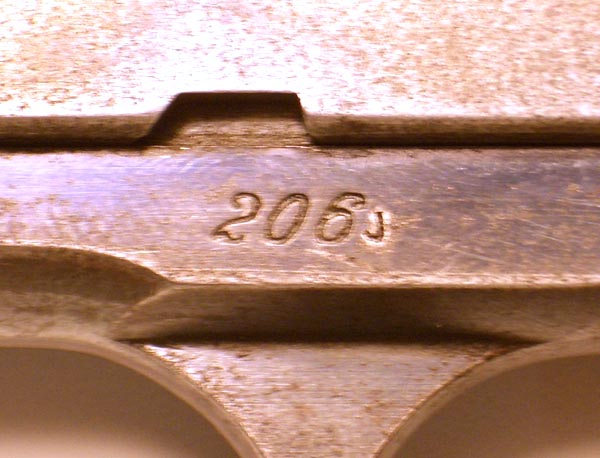 Serial number 206 followed by the letter "J". This example lacks the "K.M." inspector's mark on the upper left flat of the trigger guard.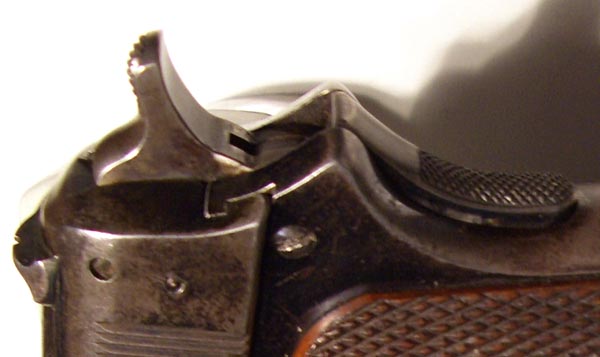 A single officer presided over the inspection of the Model 1907 Contract pistols. All of the pistols in the 1 - 200 range bear the initials "K.M." for Major Kenneth Morton. These initials are hand stamped into the upper leg of the trigger guard on the left side. Major Morton assumed the post in April 1907 and acted as the inspecting and accepting officer throughout the fiscal year 1907 - 1908. The gun has the original style grip safety.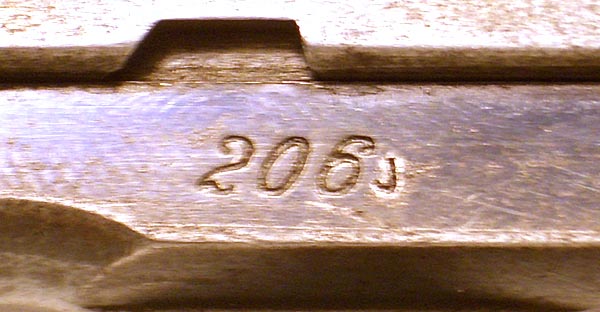 Close-up showing serial number.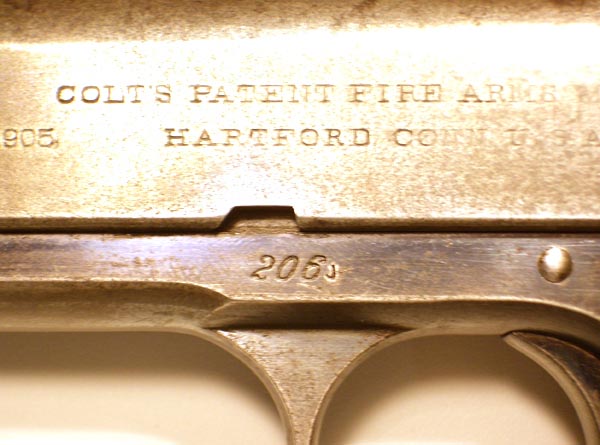 Partial left side slide legend and serial number.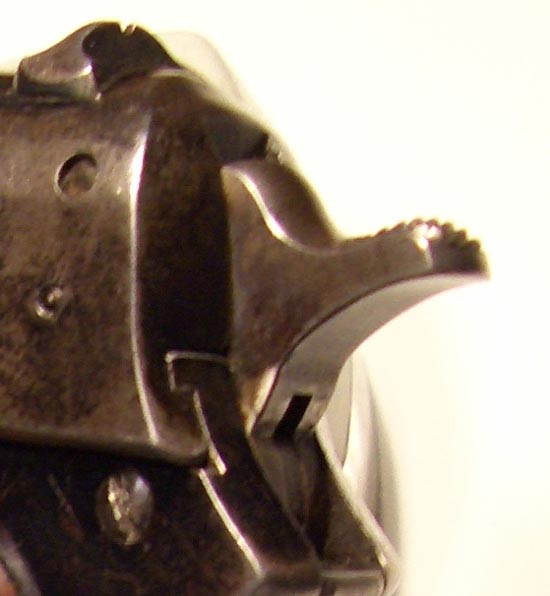 First type Model 1907 hammer (which was the standard spur hammer on the Model 1905.)