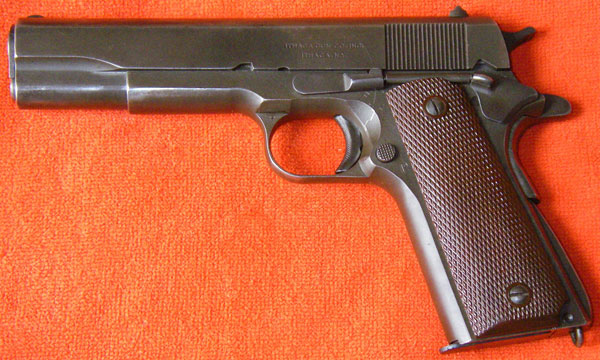 Joel Babcock Collection

Ithaca - Model 1911A1 serial number 1239717 - manufactured in 1943, packed/shipped January 5, 1944, and received by the Property Ordnance Officer, Supply Div., Office of Strategic Services, Fowler Bldg., Rosslyn, VA January 11, 1944. The order stipulates the deadline for delivery is 1/15/44 and Packed for Export.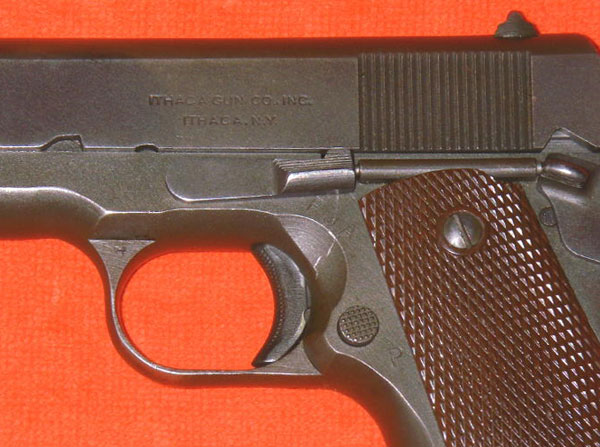 Left side slide markings - ITHACA GUN CO., INC. plus ITHACA, N.Y.. Close-up of left side showing the ordnance inspectors mark "FJA". This is the mark of Col. Frank J. Atwood. The "P" proof mark is located on the left side of receiver, top of slide and left barrel lug.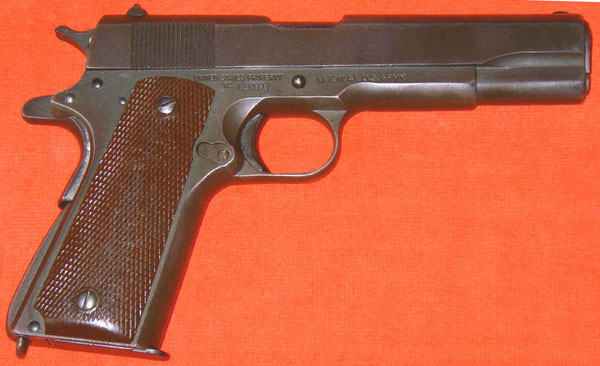 Right side.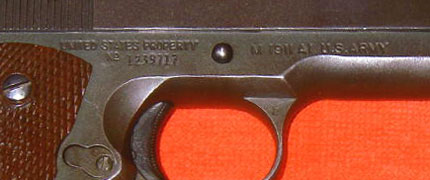 Close-up of serial number and United States Property mark.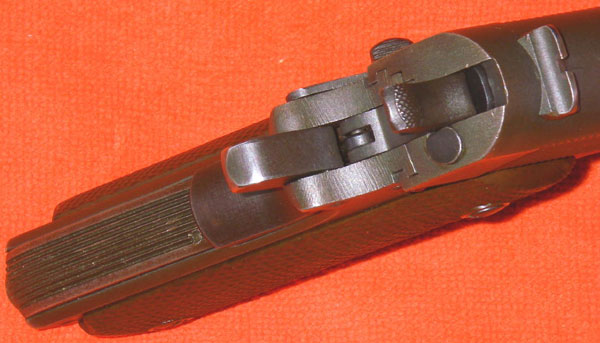 Rear of gun showing grip safety and late grooved (7 ribs) mainspring housing.
Top of slide showing "P" Proof mark.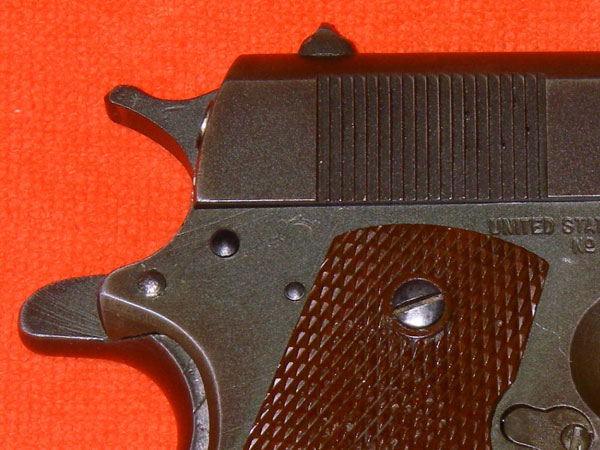 Ordnance "crossed cannon" inspection cartouche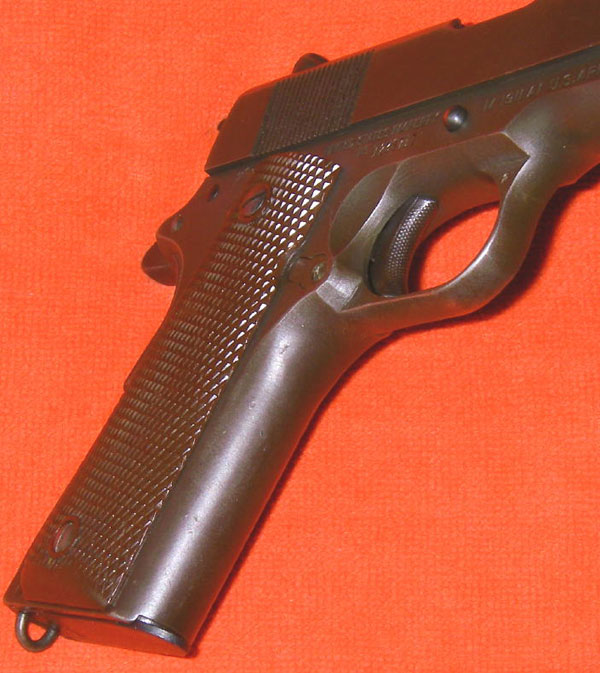 Front grip strap and trigger.