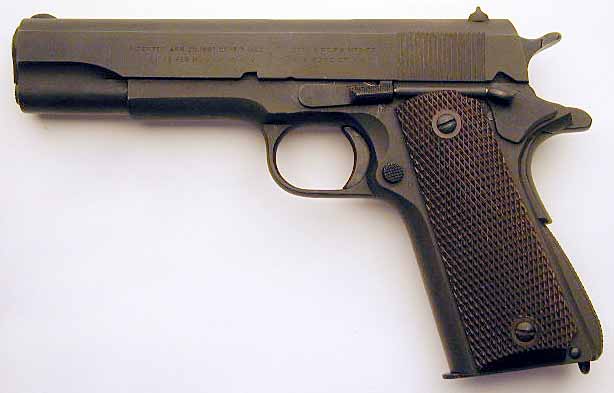 Colt M1911A1 U.S. ARMY Serial Number 906471 (parkerized finish) - Shipped March 23, 1943 to the Transportation Officer, Springfield Armory in a shipment of 2,000 guns. One of 106,171 model 1911A1 pistols produced with a duplicate assigned serial number. It is speculated that the duplication in serial numbers occurred as a result of confusion during the rapid expansion of the ordnance operations in 1941. At this time, small arms contracts were transferred from Springfield Armory to the Office of Chief of Ordnance (OCO). Springfield failed to notify the OCO of previous serial number assignments. The serial number blocks 801001 - 958100 and 1088726 - 1092896 has been assigned to Colt and were recorded in their production ledgers.
At the same time,. the OCO assigned the following serial numbers blocks when they were under the assumption that the high serial number assigned to Colt was 856100.
| | |
| --- | --- |
| Serial Number Block | Assignment |
| 856101 - 856404 | Field Service Depots |
| 856405 - 916404 | Ithaca Gun Company |
| 916405 - 1041404 | Remington Rand |
| 1041405 - 1096404 | Union Switch & Signal |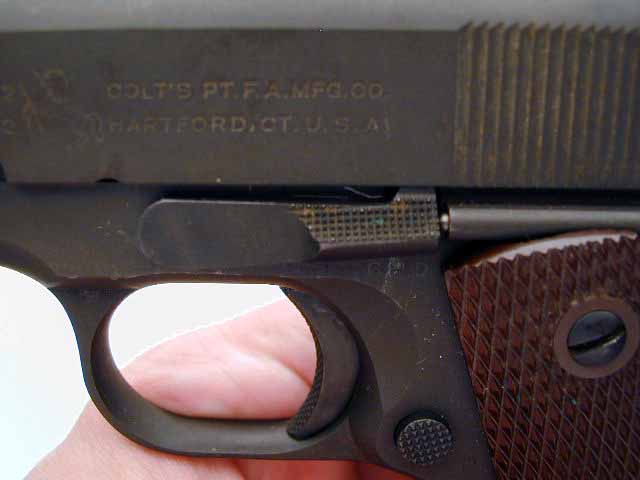 G.H.D. ordnance mark below slide stop for Brig. General Guy H. Drewry, Springfield Ordnance District, Army Inspector of Ordnance, June 17, 1942 to July 15, 1945.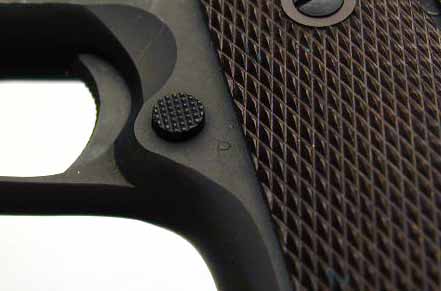 "P" Proofmark matches "P" on top of slide.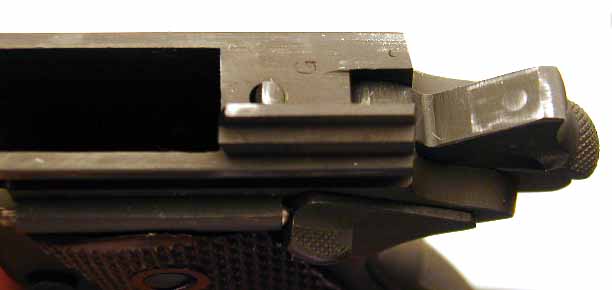 The "G" marking is for Government Production order.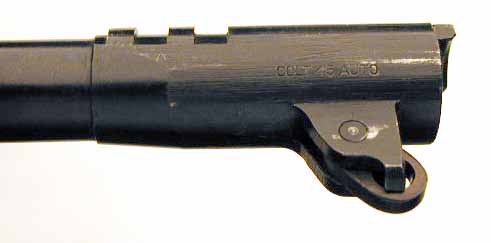 Blued barrel - Left side of barrel marked "COLT 45 AUTO" and "P" on lug.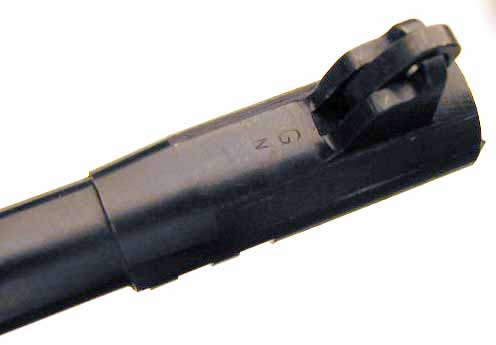 Large "G" over "N" marked barrel. This marking appeared from approximately 900,000 to 933,000.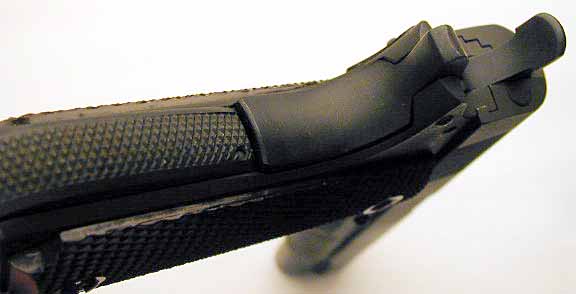 Serial number under the firing pin retainer matches serial number on the frame.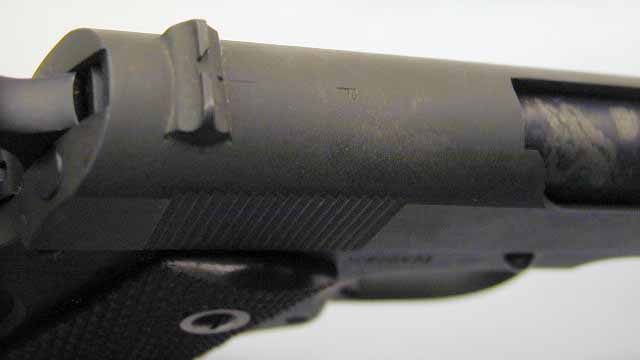 "P" proofmark on top of slide matches "P" proofmark on frame.
Ordnance mark behind right grip to the right of the hammer pin.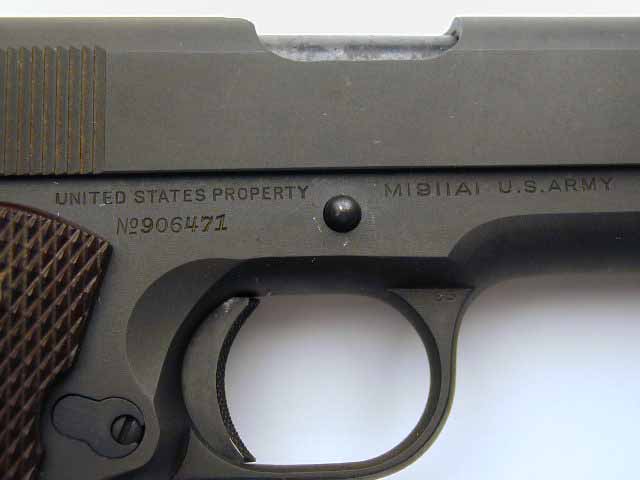 UNITED STATES PROPERTY, serial number and M1911A1 - U.S. ARMY markings.