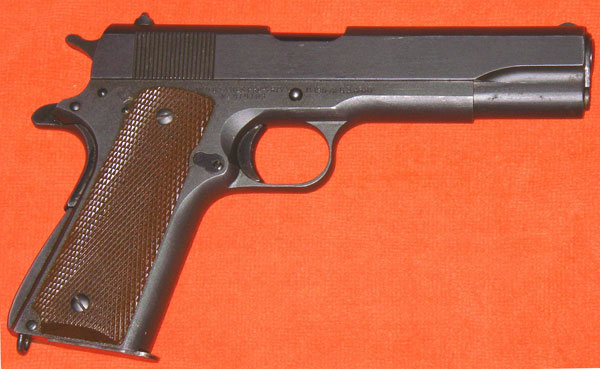 Joel Babcock Collection

Early Remington Rand M1911A1 serial number 919183 - 1943 production with the 1911 slide stop, "Colt .45 Auto" marked small "G" barrel, short stubby early hammer, Singer tooling main spring housing and Singer trigger. Serial 919183.
Left side profile

FJA inspector's mark on left side of frame and close-up of early Type I slide markings:
REMINGTON RAND INC.
SYRACUSE, NEW YORK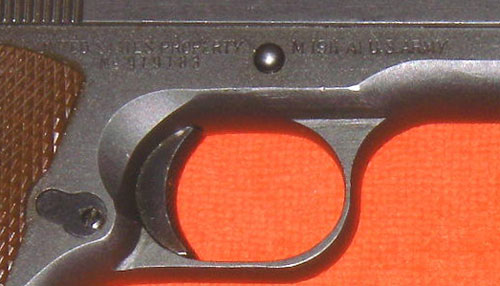 Close-up of right side of frame showing UNITED STATES PROPERTY marking over serial number and M 1911 A1 U.S. ARMY to the right of the slide stop pin.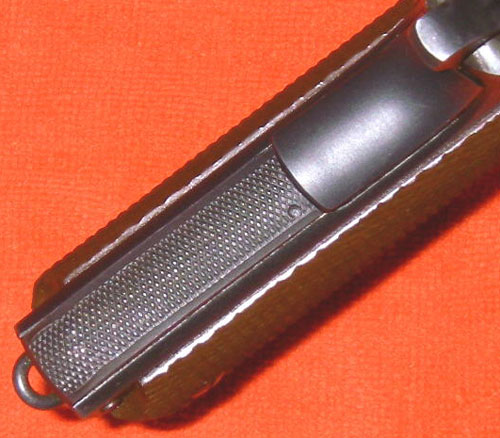 Singer tooling Main Spring Housing.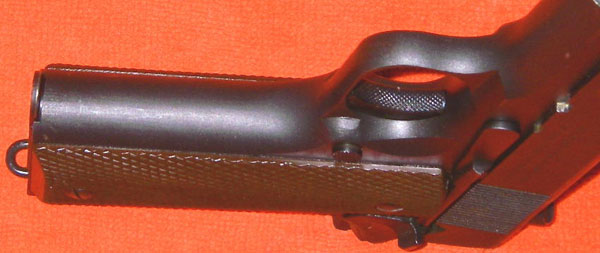 Singer trigger.