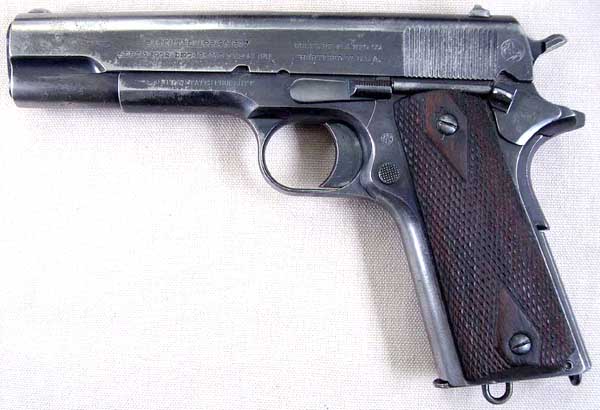 John Holbrook Collection
Colt Model 1911 of U.S. Navy Serial Number 6737 - This pistol was part of the fifth Navy contract of 1000 guns shipped to the U.S. Navy, General Storekeeper, U.S. Navy Yard, Brooklyn, N.Y. on October 5, 1912.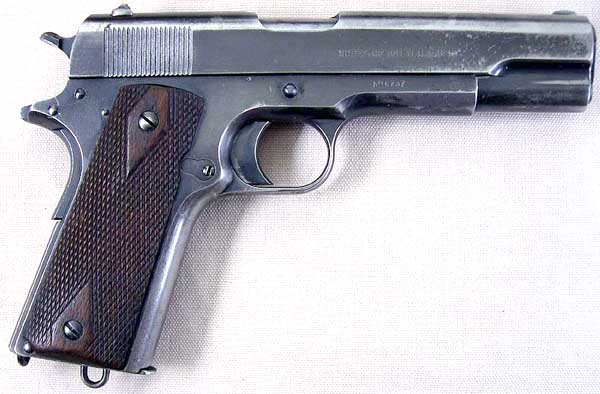 Pistol has early Colt in circle on the slide. The mark of Army Inspector of Ordnance Major Walter G. Penfield. Penfield inspected these pistols from January 2, 1911 - September 30, 1914. Serial numbers of Model 1911 pistols inspected 1 - 101500. "UNITED STATES PROPERTY" mark on the frame and early patent dates terminating with date of Feb. 14, 1911.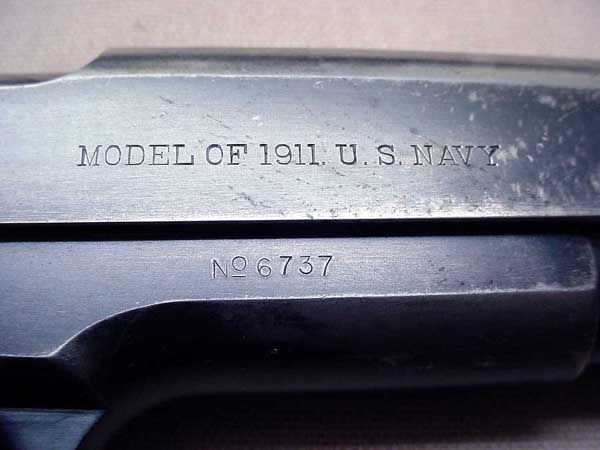 Close-up of serial number "No. 6737" on forward right side of the frame.