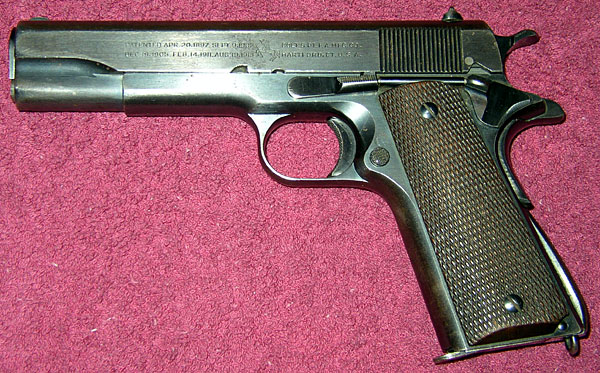 Private collection

Colt Model 1911A1 Transition Model Serial Number 700001 - On June 12, 1923, Colt's was awarded the contract to manufacture 10,000 "Improved Automatic Pistols" to include the modifications that were approved on April 20, 1923. These pistols were numbered from serial number 700001 to 710000. This is the first of the 10,000 transition models.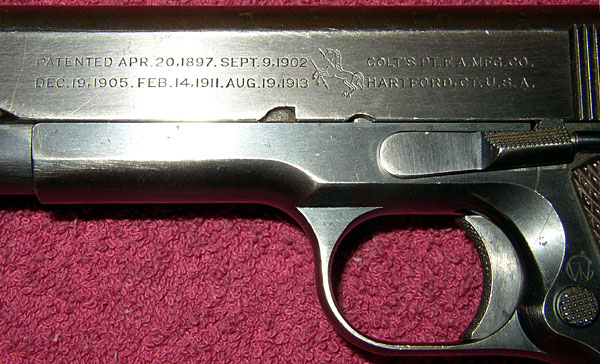 Close-up of left side slide markings. WTG inspector's mark is located above the magazine release.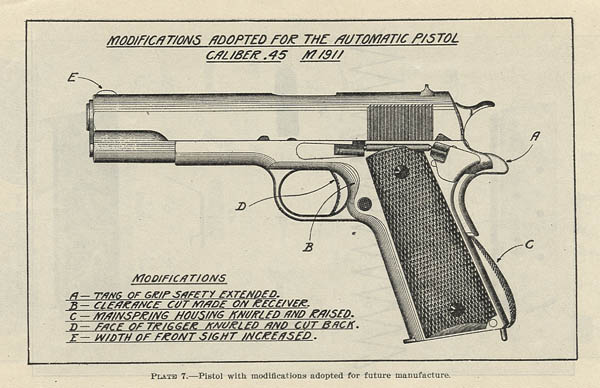 MODIFICATIONS ADOPTED FOR THE AUTOMATIC PISTOL, CALIBER .45 M1911
MODIFICATIONS
A - Tang of Grip Safety Extended.
B - Clearance Cut Made on Receiver.
C - Mainspring Housing Knurled and Raised.
D - Face of Trigger Knurled and Cut Back.
E - Width of Front Sight Increased.
Image from ORDNANCE DEPARTMENT. AUTOMATIC PISTOL, CALIBER .45, MODEL OF 1911.
Training Regulations 320-15. (1-2), War Department, Washington, March 3, 1924.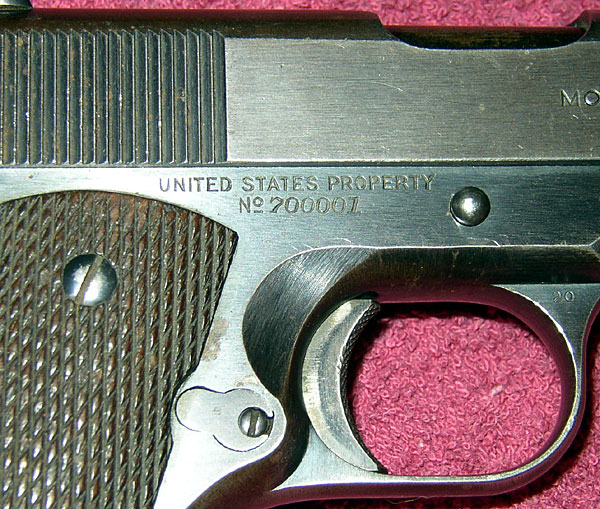 Close-up of serial number and United States Property mark on the right side of the frame.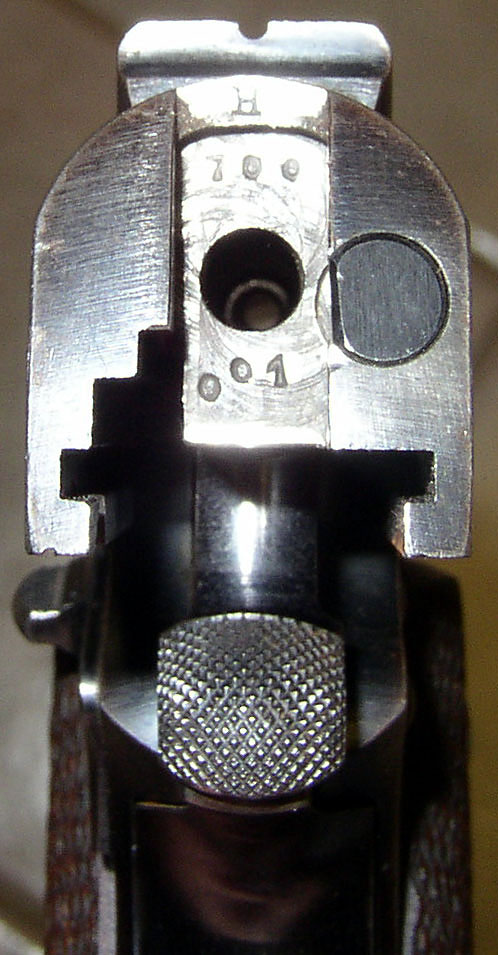 Slide is numbered 700001 to match the frame. This was done on only the earliest examples.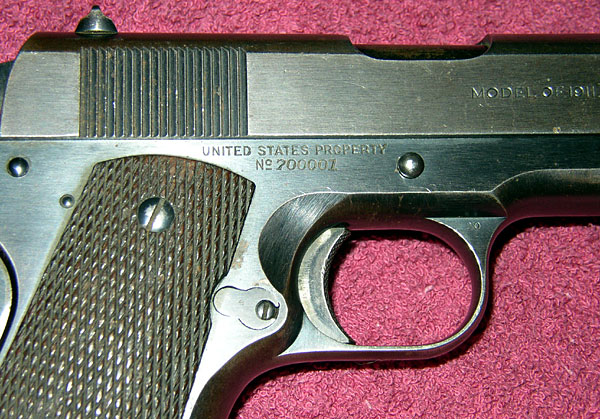 Colt assembler's mark number 20 on upper right flat of the trigger guard.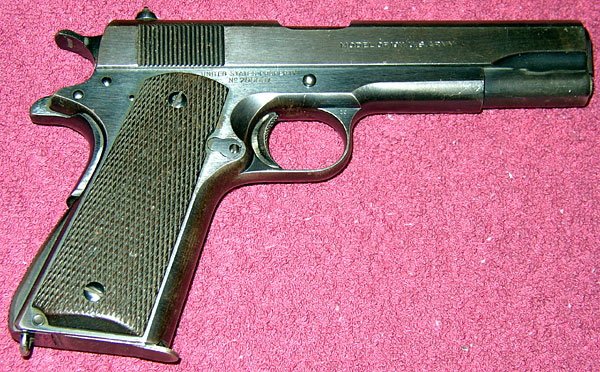 Right profile. Note "MODEL OF 1911 U.S. ARMY" marking on the right side of the slide. Fully checkered walnut grips (28 rows +/- 1 between screw holes)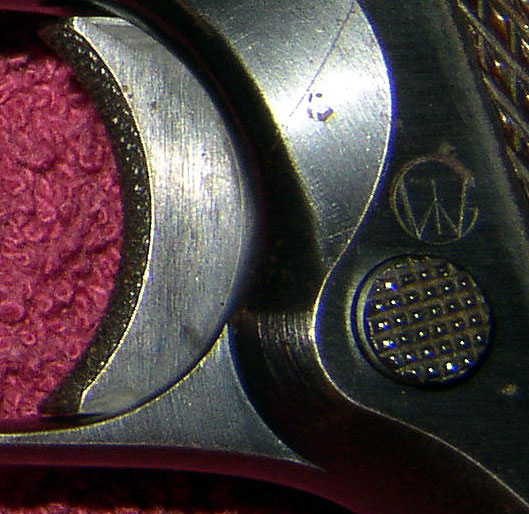 WTG inspector's mark are the initials of Captain Walter T. Gorton, Inspector of Ordnance from December 5, 1921 to March 3, 1926. H and G on top of frame, 20 on right trigger guard, H above firing pin stop plate, G inside slide.