Gun of the Month
Annual Archive
---
Coltautos.com Gun of the Month - August 2006
Colt Model of 1911 U.S. NAVY
Serial number 109967 (ca. 1915)
with M1912 Holster and two lanyard loop magazines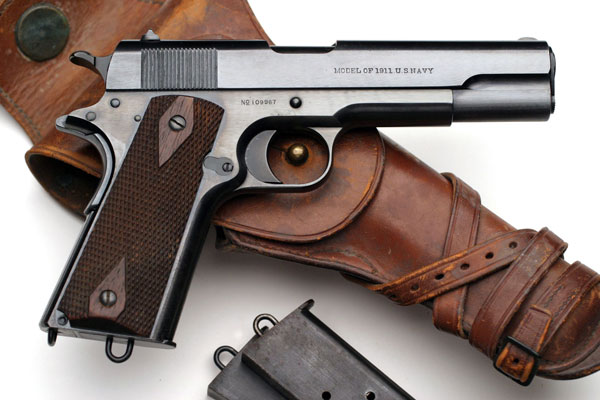 Colt Model of 1911 U.S. NAVY Serial Number 109967 - Manufactured in 1915 and part of a 500 gun Navy contract order. Gun is pictured with original M1912 holster and two spare lanyard loop magazines all of which accompanied the pistol.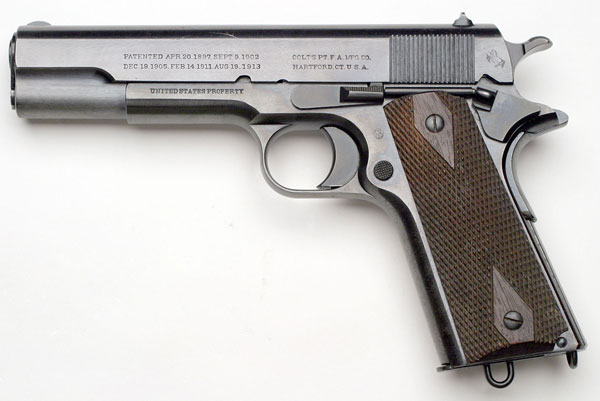 On February 3, 1915, the Division of Naval Militia Affairs requisitioned through navy channels for the purchase of 500 Model 1911 pistols for the Naval Militia. The order also included 1,000 extra magazines; 500 holsters, Model of 1912; 500 pistol belts, Model of 1912 without saber rings; and 500 screwdrivers. The pistols were shipped to the Brooklyn Navy Yard on March 5, 1915, serial numbered 109501 to 110000.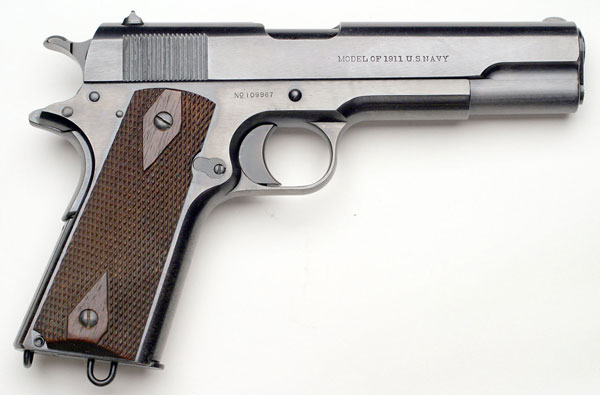 This was the last navy order until World War I, and these were the last pistols to bear navy markings: "MODEL OF 1911. U.S. NAVY." All subsequent navy pistols were marked with the army designation on the right side of the slide: "MODEL OF 1911. U.S. ARMY."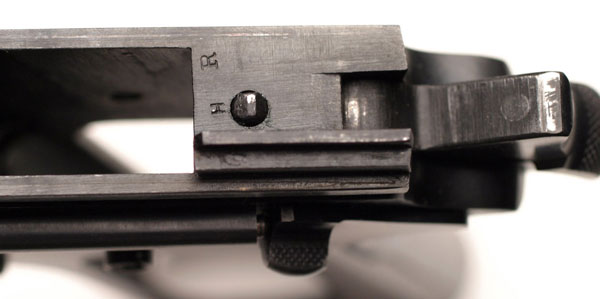 Top of frame markings "H" and "R" near disconnector.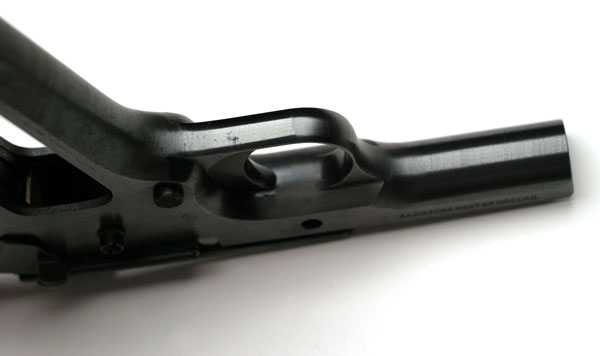 View of trigger guard and forward part of frame.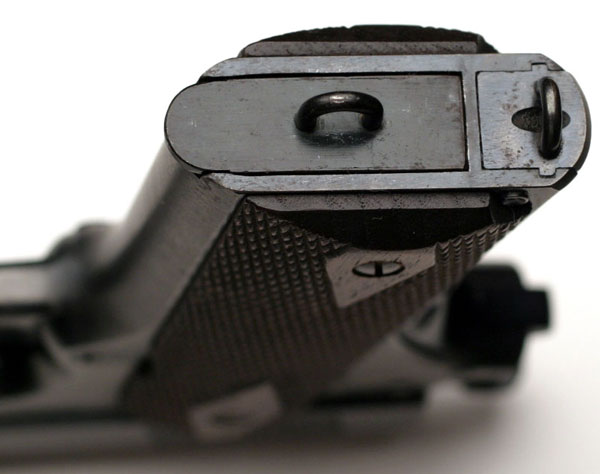 Floorplate view of lanyard loop magazine.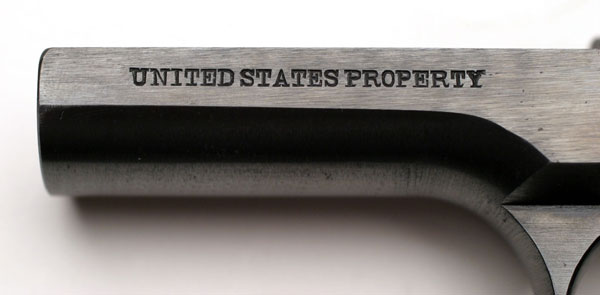 "UNITED STATES PROPERTY" marking rolled onto left side of frame.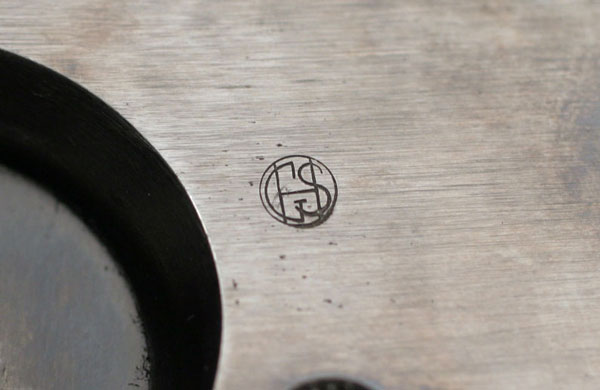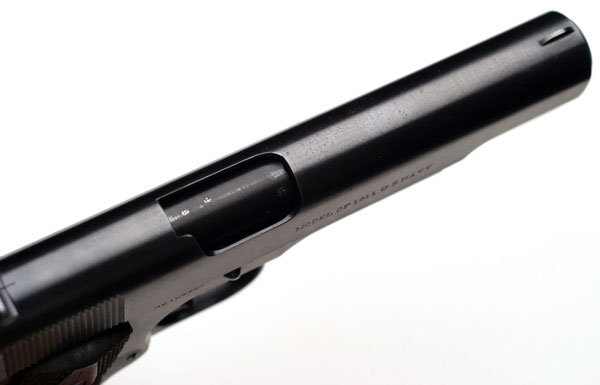 Top view of slide and barrel.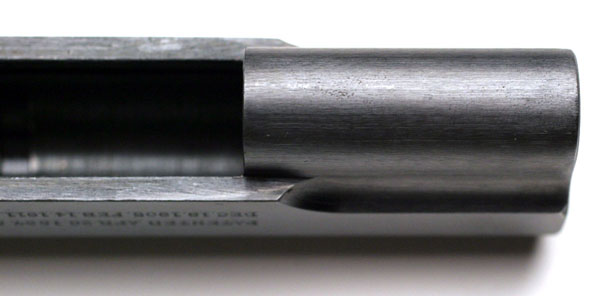 Underside view of recoil spring housing.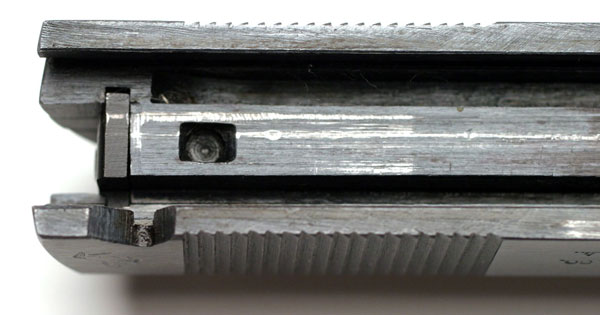 Inside view of slide and firing pin channel.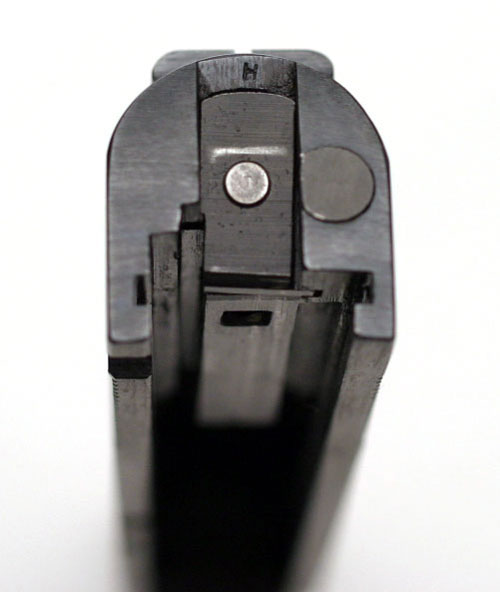 Firing pin stop and "H" on rear of slide above firing pin stop.

View of underside of slide, frame and front grip strap.

Grip safety and mainspring housing.

Original blue barrel.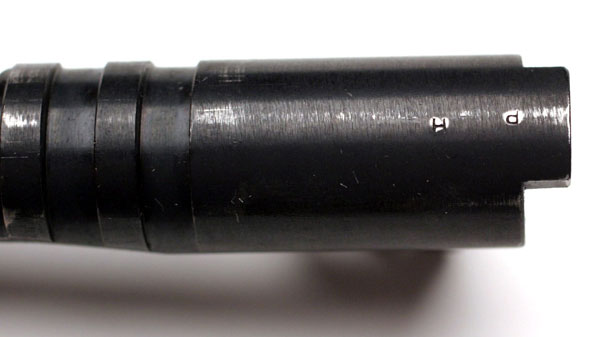 Horizontal "P H" markings on top of barrel chamber, visible through the ejection port.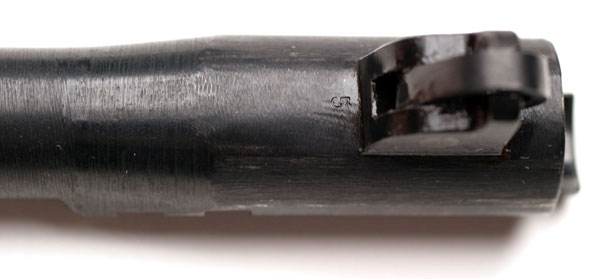 Barrel lug with "5" stamped in front of lug.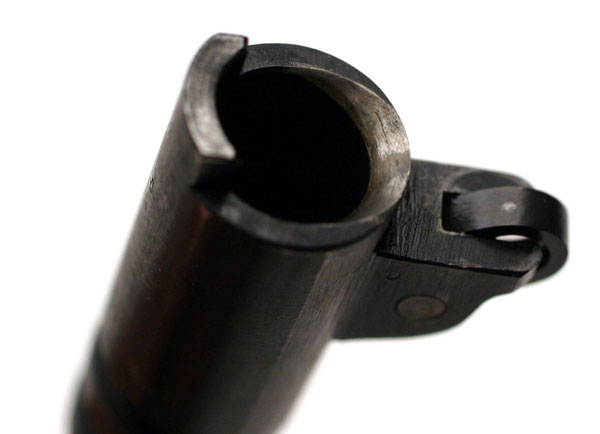 Barrel feed ramp.
Muzzle of barrel.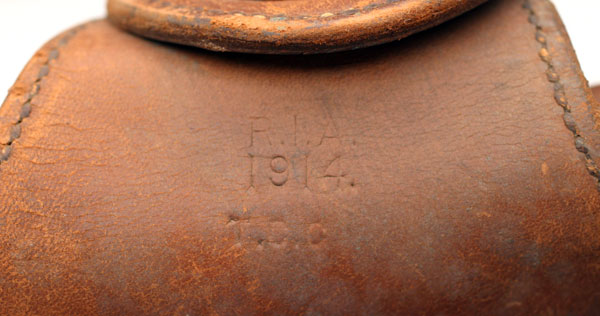 M1912 holster marked "R.I.A." above "1914." above "T.C.C."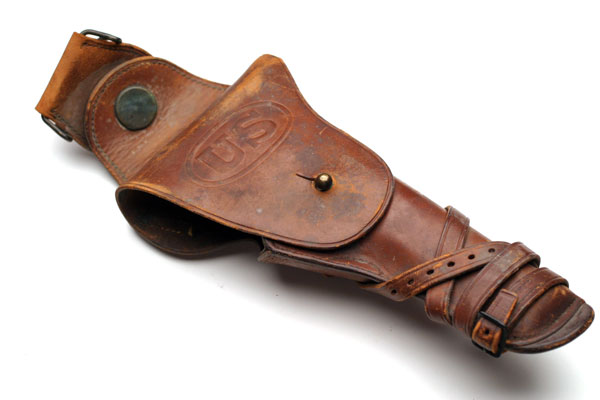 M1912 holster that accompanied MODEL OF 1911. U.S. NAVY serial number 109967.