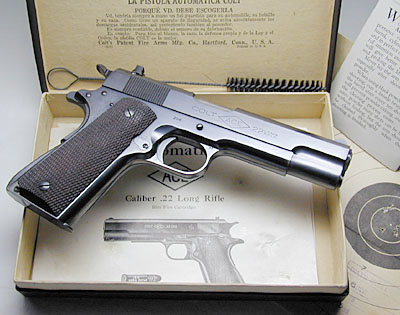 Colt Ace serial number 794 - Pistol was shipped July 10, 1931 as a single gun shipment. Sold to Postman Sporting Goods Company, Shipped to Clark Smith Hardware Company, Peoria, Illinois. Pictured with its original box, test target numbered to the gun, instructions, special instructions and cleaning brush. The Ace model was a limited production pistol with just under 11,000 guns produced. This Ace and its original box are in excellent condition.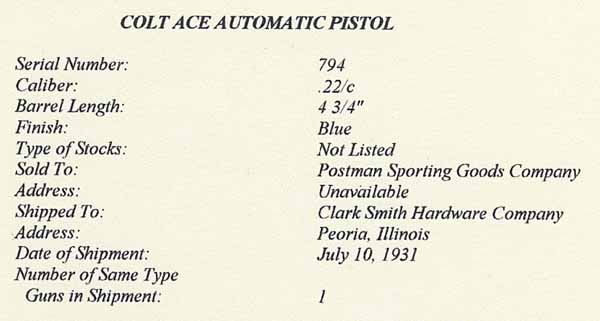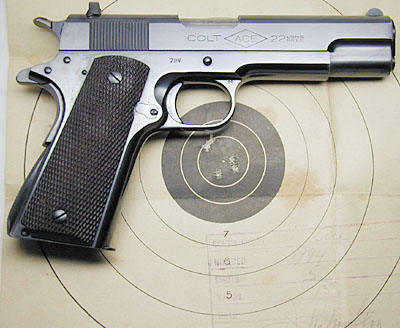 Pistol and numbered Test Target.

End label (above) and bottom of box showing serial number and price. (below)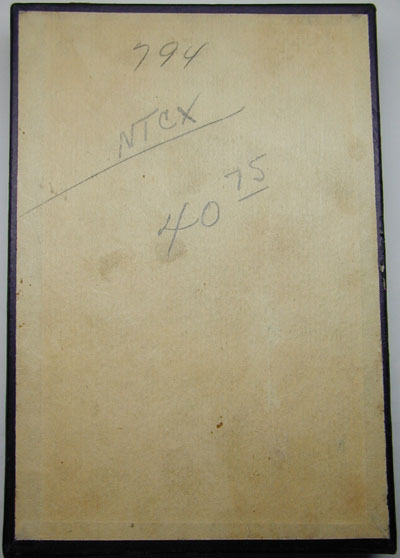 Bottom of box showing original number and price of $40.75.